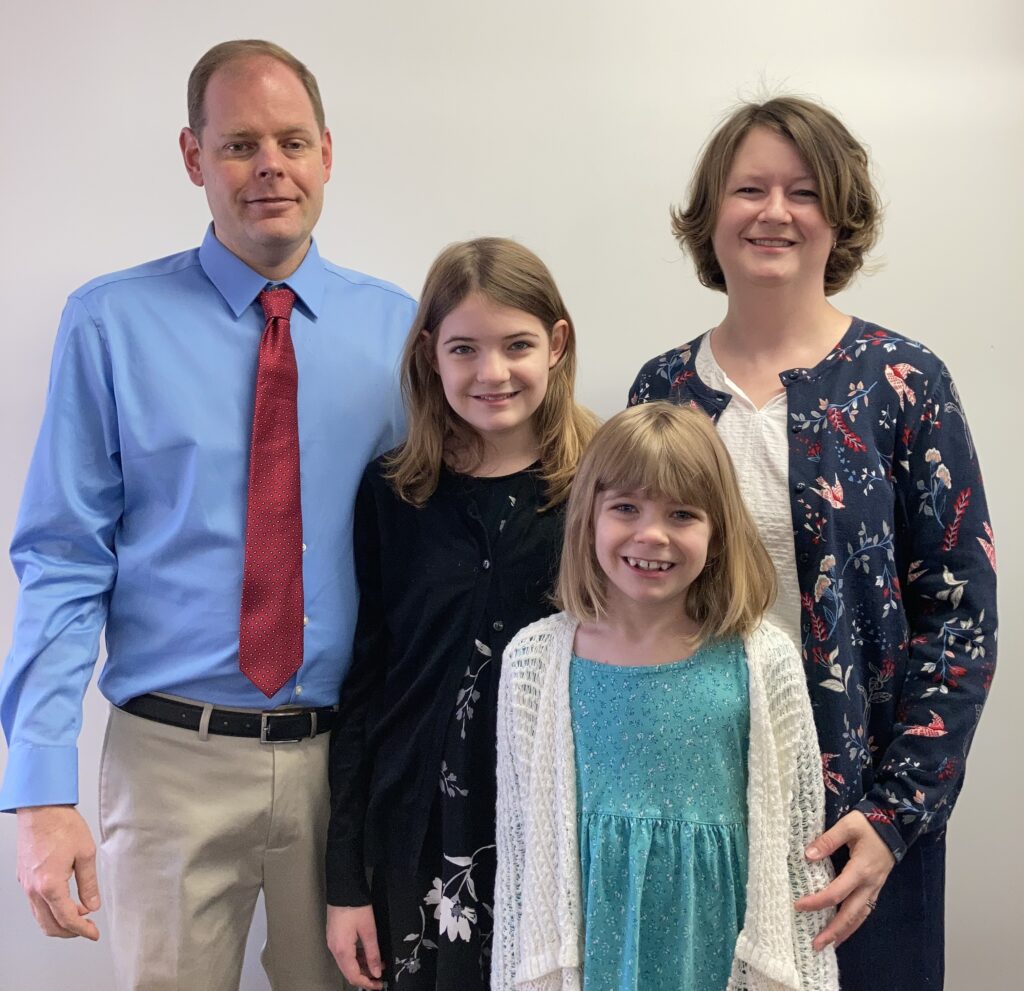 October 6, 2022
Dear praying friends,
We hope and pray this finds you all doing well. Hard to believe that we are already into the month of October. Time passes so quickly, and before we know it, the year 2023 will be upon us. This update will share current ministry progress and prayer requests.
We are so thankful that the country of Kenya has been peaceful after the election of this year. Many people prayed for the country during this time, and we are so thankful for your prayers. Previous elections have been both peaceful and had unrest, so we didn't know how
it would go this year. It was a very close election, but at the end of it all, the country remained peaceful. It has been a challenging year with coronavirus and the election, but God has been faithful and we continue to trust Him. Jeremiah 17:7 says, "Blessed is the man that trusteth in the LORD, and whose hope the LORD is." Amen. Please continue to pray for continued peace in the country.
Now that the election is over and the country has been peaceful, we are praying and hopeful that new families will start coming to Kitale. We know of some families who are interested in coming in the coming weeks, and this would be very welcomed. Our daughters need friends that they can play with here in Kitale, and we are trusting the Lord to provide. They need socialization, and we are trusting God to bring families with children their ages in His timing and plan. This is a big prayer request for us right now, so we would appreciate your prayers.
My wife has had a challenging year with homeschooling, so please be in prayer for her as well. She has many responsibilities each year as she has to look ahead and plan the materials for the coming year. She is a big blessing and a great help to our daughters. Please pray for her, as she continues to educate our daughters faithfully each year.
I (Nathan) am continuing in the discipleship teachings in the village of Taito, about 15 minutes from Kitale town. I recently taught the men on daily devotions, or having a quiet time with the Lord each day. I taught them on the importance of daily devotions, to spend time with the Lord, to prepare their hearts to hear from Him, and to daily fellowship with Him. We looked at various verses, such as Psalm 42:1-2, which say, "As the hart panteth after the water brooks, so panteth my soul after thee, O God. My soul thirsteth for God, for the living God: when shall I come and appear before God?"
Also, we saw the example of Jesus. Mark 1:35 says, "And in the morning, rising up a great while before day, he went out, and departed into a solitary place, and there prayed." We saw that Jesus rose up early in the morning and went to a quiet place, away from the daily distractions, and prayed before the activities of the day. I challenged the men to find a quiet place where they can spend time with the Lord each day, preferably morning, before the challenges and distractions of the day. I modeled for them how to follow a daily devotional schedule, and we did some passages together, asking questions from each passage to help them learn it, grow spiritually, and apply it to their daily lives.
The men were receptive, and I pray they put these teachings into practice. Please pray that these men would continue to grow spiritually, and have the desire to go out and take the teachings to their village areas, starting groups that become churches. These discipleship teachings are so foundational for them, before they go out and start churches. Please continue to pray for me as I plan each week for the men, step by step, and that they would continue to be receptive to the teachings. Also, that they would have the desire and calling to go out and reach others, starting churches as God leads them. Isaiah 55:11 says, "So shall my word be that goeth forth out of my mouth: it shall not return unto me void, but it shall accomplish that which I please, and it shall prosper in the thing whereto I sent it." Amen.
That is the current update from Kenya. We appreciate each of you so much and your heart for missions. We could not do this without you.
Until next month,
Nathan and Carrie Radford
Contact Info:
Nathan and Carrie Radford
naterad[at]yahoo.com
P.O. Box 4150
Kitale, Kenya
East Africa 30200
For ministry donations:
Pastor George Sledd, Treasurer of BFM
P.O. Box 471280 | Lake Monroe, FL 32747-1280
or click here to donate to BFM online.
Read more
---