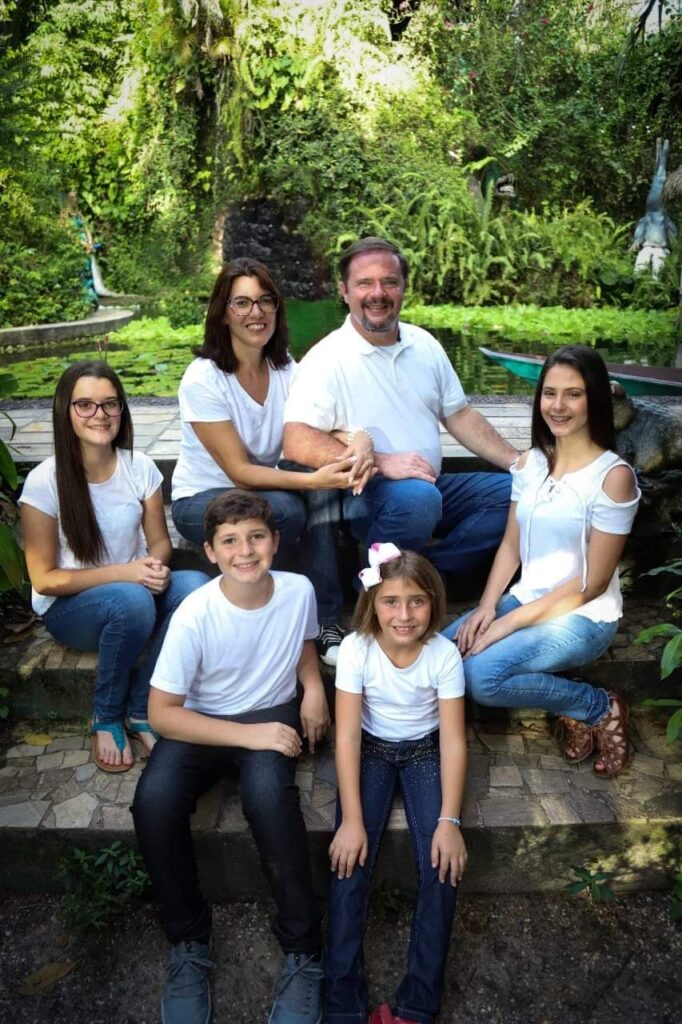 June 27, 2020
Dear friends,
This season of COVID-19 pandemic has proven to be a trying period. São Paulo City is a Coronavirus hotspot in Brazil. We went into an intense quarantine lockdown. Thankfully, we have a loving Father who cares for us and we can trust in His providence and sovereignty during uncertain times.
Our four kids began home online distance learning in mid-March. We only have two old computers, so we borrowed an additional two from friends. The first two weeks without all the necessary equipment was tough. In addition, the learning curve on how to use the educational platforms the school selected was rough, especially since the teachers were also learning how to use them and our internet speed did not cooperate. Thankfully, a technician eventually came to exchange the defective internet modem, the borrowed computers arrived, and teachers and parents learned the systems. Completing daily schoolwork assignments often took our kids 12 hours in a day. While this kept them (and us) "busy", it was also concerning that it was so demanding on our time. Closing out the school year at home tripled our daily workload. As we reflect on all this, we are grateful for growing closer together as a family.
A couple months ago, Raquel suspected she had the coronavirus. She called the hospital to inquire if she had enough symptoms to go for a consultation and testing, or if she should remain in home observation. When she mentioned the hard time breathing the nurse said, "you need to come in immediately for testing." The nurse went on to explain that difficulty in breathing was the requirement for going to the Emergency Room during the lockdown.
After arriving, completing the initial tests and waiting a couple of hours… test results returned positive… Raquel tested positive with a little baby. What? She didn't have COVID-19, she was 4 weeks pregnant. Amid mixed emotions, we were overcome with joy and felt blessed with the gift of new life. We took a family portrait and celebrated the new family member with our children. Our four kids were elated with the news of a new sibling and family planning began for this next phase in our life.
At eight weeks of pregnancy, Raquel began to bleed… She went to the ER… The ultrasound detected no heartbeat. She had suffered a miscarriage. We were collectively heartbroken… 
Every life is precious and celebrated. We know we will see this unborn child when in glory. In the meantime, we rest assured knowing the Lord is faithful and true. We trust in Him.
Ministry wise, we continue to meet with our people in quarantine through video-conferencing apps, social media alternatives, delivering ready-to-eat meals, assisting people with physical and spiritual needs. Hygiene kits and groceries have been delivered to elderly and people in need, as financial means are possible to do so.
Trusting in the Lord is our strong fortress as we live through a pandemic here in Brazil. We are grateful to you for your prayers and support.
Grateful always,
The Hatchers

Contact Info:
Jud & Raquel Hatcher
São Paulo, Brazil
judsonhatcher@gmail.com
For ministry donations:
Pastor George Sledd, Treasurer of BFM
P.O. Box 471280 | Lake Monroe, FL 32747-1280
or click here to donate to BFM online.
Read more
---

Dear brothers and sisters in Christ,
I hope this letter finds you well and joyful, despite the circumstances. As you can imagine, we also are facing the threat of this new virus. The city of São Paulo has been in quarantine since March 20th. All schools, public and private, were closed, as well as non-essential businesses. Those who can are staying at home as much as possible. Our kids transitioned from traditional schooling to online home schooling. That in itself has been a major challenge. I thank God for my husband, who has helped them adjust to distance learning, and daily assists our four children in their studies. We had two computers, now we are trying borrow two more in order to accommodate their needs. Overall, they are doing amazing. Laura had all A's this past quarter, Sarah and Benjamin also had A's and B's. Melissa has more difficulties, as she was diagnosed with attention deficit disorder and memory problems, although she was also placed in the superior range for IQ. We ask your prayers regarding this subject. We do our best to find strategies and didactic approaches to teach her, but we notice that, in many ways, it has affected her self-worth. But we are blessed. Sarah turned fifteen on May 30th and Ben turned twelve on May 24th. Laura will be fourteen on July 20th, and Melissa will be nine December 1st. During this time of social distance, they have not left the house, so we try to keep them busy with different fun family activities, tasty meals and treats. They also enjoy videoconferencing with friends and family.
Benjamin

Laura

Melissa

Sarah
Regarding myself, I have been substituting for a missionary friend in his coordination position of a Christian Fostercare Project. He asked me to replace him temporary, as he needed to be with his family. He and his wife have five children and one of them, a 10-year-old boy, has battled leukemia for almost two years. A few weeks ago, he received a bone marrow transplant, but he is in critical condition. He has been hospitalized for the past seven weeks. There are hundreds of people interceding for his life and for his family. Please, pray for them also.
Our church, like most of them here in Brazil, has been meeting online to pray and encourage each other. One of the ladies who meets with us also has cancer and she does chemotherapy. Pray for her, and her husband and daughter.
I would also like to share about another friend of mine; we were neighbors during my graduate school, and since then we have been best friends. One year and six months ago, she was diagnosed with cancer in her pancreas. During this time, she did all the treatment she could at John Hopkins Hospital. For some months it was in remission, and it seemed to be fine. But now, she is sick again, and with little hope any treatment will help. I have been supporting her during this long journey, and I feel very sad. She adopted a little boy just five years ago. I ask you to please pray for my friend, her name is Vanessa Martiny. She lives in Pennsylvania, she is a believer in Jesus, she has a strong faith, and she holds on to the hope she has in Christ.
We sure live in difficult times. But we remember what the apostle Paul said in Romans 8:38-39 "For I am convinced that neither death nor life, neither angels nor demons, neither the present nor the future, nor any powers, neither height nor depth, nor anything else in all creation, will be able to separate us from the love of God that is in Christ Jesus our Lord."
We are the happiest people in the world because we know there is so much more ahead of us. Thank you for reading. Thank you for praying, thank you for supporting us with your finances, thank you for caring. May God give you peace and joy.

Much love,
Raquel Hatcher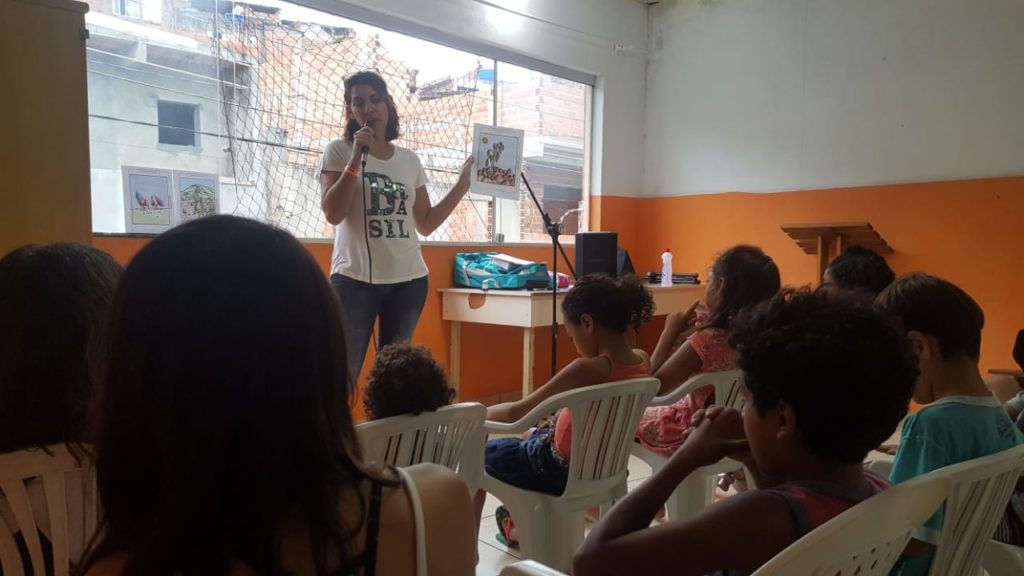 Contact Info:
Jud & Raquel Hatcher
São Paulo, Brazil
judsonhatcher@gmail.com
For ministry donations:
Pastor George Sledd, Treasurer of BFM
P.O. Box 471280 | Lake Monroe, FL 32747-1280
or click here to donate to BFM online.
Read more
---