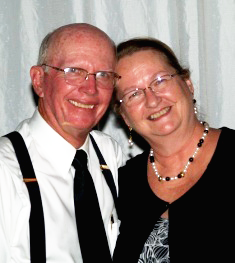 Hello to all.
These past weeks have been very different, not to say "weird." It has been just a little over three weeks that Brazil has called for the "stay at home" quarantine. That has not been too difficult for me since I do not go out much anymore. My life is centered around church activities, but now that this has been taken away, I have a hard time remembering what day it is! I do a lot of crafts and reading to occupy my time. I do not get to see my grandkids as much as before. I miss the hugs.
Mike and I usually start our day with a cup of coffee, sitting in our comfortable chairs in the living room. Each individually read the Bible and then we share and pray together. I enjoy this time.
We have no more flights in and out of Cruzeiro do Sul. The only way in or out of here is by road and they wanted to even shut that down. Thankfully, the federal government would not allow it. We would have been completely shut off from any kind of food supplies. We had not had any positive cases of the virus here until a couple of days ago. Hopefully it will not spread. The media here is doing as in the States, making people panic.
People have asked what my ministry here is. For the last several years, it has been taking care of Mike. That in itself is a big job!! Kidding. He tries to live his life as he did twenty or so years ago. His mind wants to do it, but his body just is not as young as it was then. Mike is still very active and it is a struggle to get him to slow down. He records several videos a week to keep our church fed spiritually. My mind and body have a hard time cooperating with each other.
Mike and I always have spent a lot of time together. At this different time in the world, we have taken advantage of watching some movies together in the evenings. He hardly ever had time to do that before. He always lets me have his new recliner to sit in. He is a nice guy.
We are praying for the presidents of Brazil and the USA. Please help pray for them both. They both have so much in common. The opposition has made both their lives very difficult.
Please continue praying for us here.
Love to all, Beverly
Contact Info:
Mike & Beverly Creiglow
Caixa Postal 24
69980 Cruzeiro do Sul, Acre
Brasil, SA
mdcreig@hotmail.com
For ministry donations:
Pastor George Sledd, Treasurer of BFM
P.O. Box 471280 | Lake Monroe, FL 32747-1280
or click here to donate to BFM online.
Read more
---
Thank you to all those who have prayed for Mike Creiglow's son, Andrew, who had surgery in Manaus on December 6. Below is an update on him from Bro. Mike.
---
Saturday afternoon, 12/14/19
After 11 days in Manaus, I finally made it back to Cruzeiro do Sul on Thursday afternoon [12/12], after two weather delays on two flights.
Andrew's surgery was a complete success! Andrew had to fight through his illness, and fight the insurance company, hospitals, and some of the doctors for months to get this done, but it was worth it.
First and foremost, Andrew is recovering quickly. He has had almost no pain and nausea. There have been a few fitful nights, sleep-wise. We think that may be due to the 4+ hours of general anesthesia. His blood work is still not ideal, but that may take time as well. After all, he has been ill for a very long time, and his liver may need some time to heal. His skin is clearing up much faster than expected. His skin was yellow and itched, and his eyes were yellow, too. It usually takes about 15 days for these to start clearing up. His were almost normal after just 4 days!
With the "Spyglass" equipment and surgery procedure [for example: https://www.aurorahealthcare.org/services/gastroenterology-colorectal-surgery/spyglass], the doctor was able to do not just what we had hoped and prayed for, but two other things that we doubted would be possible. I won't bore you with all the details about that. Here is a short list of what they were able to solve: get into the original bile duct, remove a pile-up of stones and sludge, break up and remove all the stones in his liver, inspect the derivative surgery (2015), snip the valve that releases bile and insulin, and install two stents. The 2015 surgery was well done and was what was keeping him alive (just barely). The bile duct was not 'narrowed' as the MRI and other tests had indicated. There was "just" a buildup of stones and sludge that could not be handled by the conventional surgery of 2015.
After the surgery we found out that this was the first procedure of its kind in all of north Brazil. We also learned that there were 20 doctors and medical companies present in the operating room besides the team that actually performed the surgery! This was a much bigger deal than what we realized. The doctor said that this will open the door for other patients who before had little hope. Andrew has already been back to the doctor on Thursday. His next and hopefully last visit will be on Monday. He found out that this second visit will have the press (TV and magazines) there to interview him. The medical journals will have articles published, too.
Well, hope this sort fills in the many gaps in my sparse communication. If you see fit, you can relay this to some other pastors and folks who might be interested.
We are thanking the Lord non-stop. I usually wake at some time after 4:00AM to start my daily prayer life. Over the past few days I have awakened during the nights and can't help just repeating "Thank you, Lord" over and over again. Thanks for all of your prayers and care for us.
In Christ,
MikeC
Read more
---