Please join us in our prayers to God for His continued – and increased – blessings on Baptist Faith Missions under our new leadership who will assume their ministry responsibilities in January 2024.
Pastor David Pitman (who also serves as our Field Representative) will be serving as our President succeeding Randy Jones who has served for the past twelve years. Pastor Philip duBarry will be serving as Executive Secretary succeeding Dave Parks who has served for the past twenty-four years.
In addition, Pastor Jonathan Turner will begin serving as our Vice-President.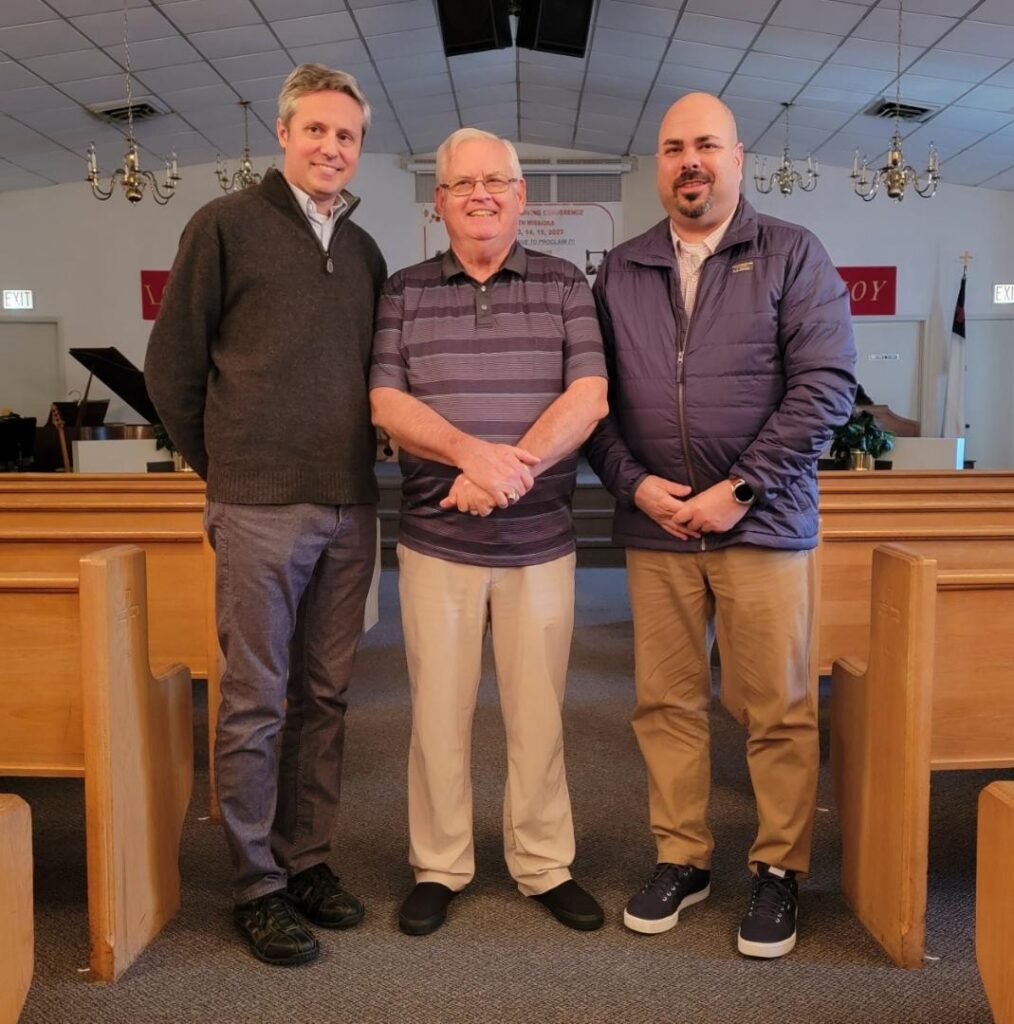 All of these faithful servants of the Lord and BFM are pastors, BFM Directors, and "messengers of the churches, the glory of Christ" (2 Corinthians 8.23).
We are excited to see what the Lord has in the store for BFM in the years to come as we continue to partner with sending churches and their missionaries to go into the nations of the world to make disciples and establish New Testament churches for the Glory of God … and all in prayerful and confident dependence on the Grace of God.
We have never been more mindful of our need of God's sovereign provision ("…for without Me, you can do nothing" John 15.5); and never more confident that He will supply it "according to His riches in Glory in Christ Jesus" (Philippians 4.19).
We all are renewing our prayers to God to 'enlarge the place of your tent, and let them stretch out the curtains of your habitations; do not spare; lengthen your cords, and strengthen your stakes" (Isaiah 54.1-2; Galatians 4.26-27). And we are also renewing our commitment to "Attempt great things for God; Expect great things from God." Thank you for your continued partnership with us!
Read more
---