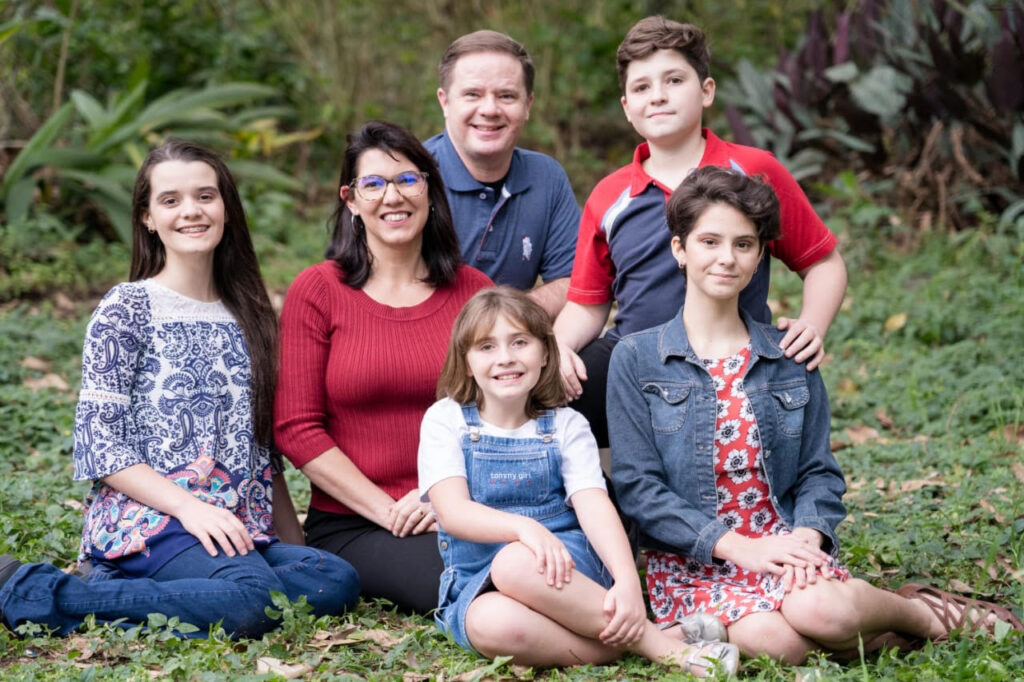 November 19, 2022
Dear friends,
Thank you for supporting and praying for us. We return to Brazil on December 19, 2022. Pray for us as the country is living through a season of unrest due to the recent presidential election and freedom of speech infringement by the supreme court. I often get asked by dear friends who pray and support us, "What do you plan to do once you return to São Paulo?" We are part of "The Seed Factory Church Plant Initiative." Our vision is to have a church planting church in the capitol of every state. From the state capital, expand into other cities by sending church planting teams to make disciples and plant church planting churches where each church has its Seed Factory Training Center & Bible Institute/Seminary. A constant cycle of reproducing churches, leadership multiplication, team building, and Christ's Kingdom expansion. Our purpose in Brazil is to recruit, train, place, and network pastors and leaders globally. Globally? Yes, we pray for Brazilian missionaries with the same vision and purpose to go to neighboring countries and other parts of the world.
Pastoral & Team Training
Pastoral leadership provides vision, Scriptural direction, and acceleration during church planting phases. A church planting team delivers the required synergy to plant and develop a multigenerational strategy.
Equipping & Sending Church Planting Teams to Every State
Theoretical & practical formation through mentorship nurtures the necessary framework for teams to function creatively and cohesively. Churches planting churches, each one with a Seed Factory Training Center to reach other cities.
National Leadership Network
Pastors train pastors & leaders train leaders. Developing a leadership pipeline within the local church that values theological integrity, spiritual accountability, formative mentorship, and metacognition / critical thinking skills under a steward leadership construct that delivers the necessary foundation for a continual leadership formation cycle, multiplication, & succession.
Foster Care Coordination
Foster care in São Paulo remains a novel concept. Through a divine appointment, Raquel engaged in foster care mobilization and coordination, and serves as a strong advocate for at-risk children. Metro São Paulo has 28 million inhabitants and has a large amount of vulnerable & at-risk kids.
Trust-Based Relational Intervention® (TBRI) Training
Earning and developing a child's trust often comes with complex challenges and must be overcome relationally. TBRI is a trauma-informed care & empirical intervention approach developed at Texas Christian University. Raquel is a practitioner for TBRI training nationwide.
Salvation Decisions in the Northeast
Last weekend I received news from Pastor Raimundo Pinto and his team in Aracajú, northeastern Brazil. They had a Saturday night youth rally with 40 teenagers and eight salvation decisions. Pray for them as we have embarked on a building project that costs $35,000. If you'd like to assist with resources, please designate your contribution through BFM to "Jud Hatcher – Aracaju Church Plant."
Leadership Pipeline Training Series
Our current leadership pipeline series (recorded on Zoom and posted on YouTube) was kicked off by two guest speakers: Jason Estes and Bill Repke. We are discussing the need to nurture a strong Biblical Leadership Culture within the local church's leadership pipeline. The recordings are available on YouTube for pastors to use as a resource and have several hundred views.
Grateful always,
Jud Hatcher
Contact Info:
Jud & Raquel Hatcher
São Paulo, Brazil
judsonhatcher@gmail.com
(872) 400-6522
For ministry donations:
Pastor George Sledd, Treasurer of BFM
P.O. Box 471280 | Lake Monroe, FL 32747-1280
or click here to donate to BFM online.
Read more
---