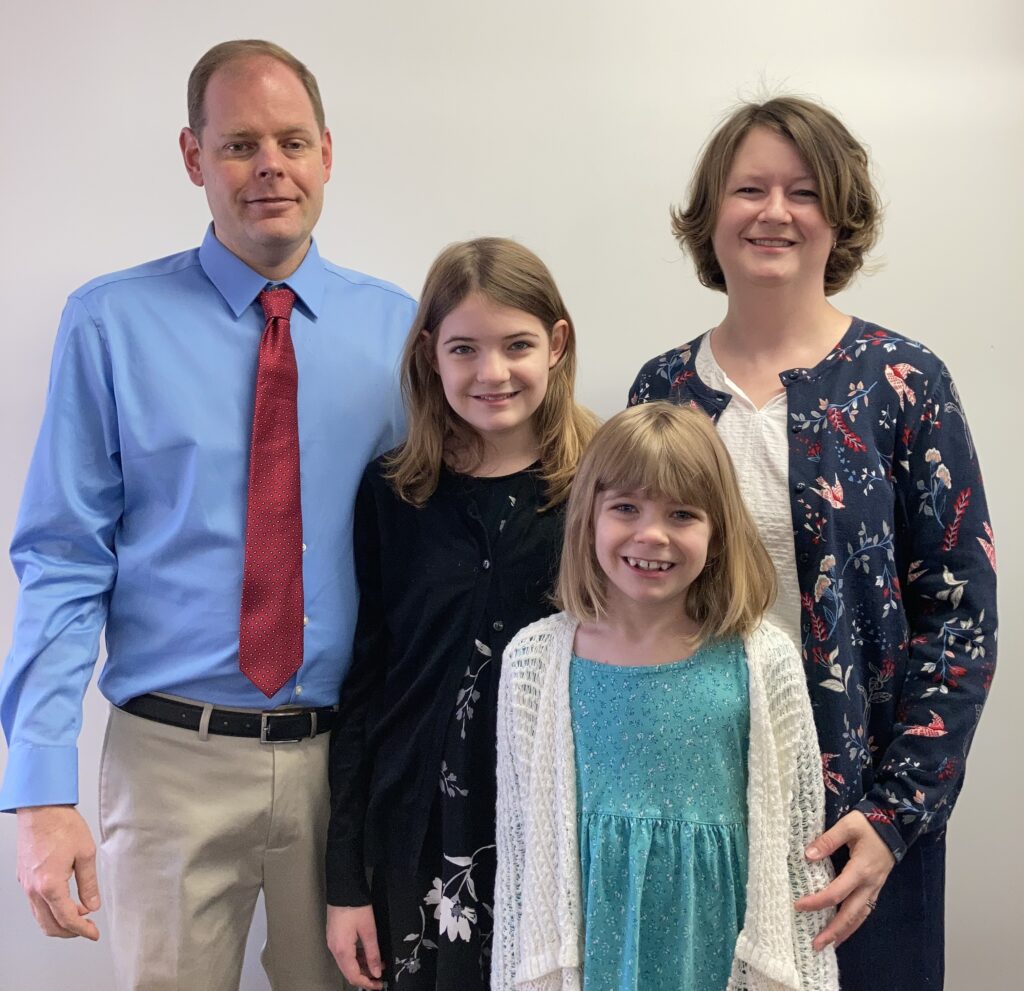 March 5th, 2022
Dear praying friends,
Another month has come and gone, and we are already into the third month of 2022. Time passes so fast, and may we be busy in our service to the Lord. This prayer letter will share current prayer requests, as well as update you on my (Nathan's) upcoming ministry plans.
I am in the process of recruiting potential younger Kenyan men to disciple, train, and send out to start churches in their village areas. I have spoken with different men who have lived in Africa or are living in Africa about church planting, and they had a basic model to follow: recruit the men, (preferably men who are already employed), disciple them so they have a firm foundation in their faith, then send them out to villages to start churches.
This is the model I followed this past term, and it was the best progress of any prior term. Unfortunately, covid came to Kenya and we had to close things down. Now that it is possible to meet again, by practicing social distancing, and also masks are encouraged, we can continue.
Lord willing, I plan to start in a village called Taito, which is about a fifteen minute drive from Kitale town. In all of these endeavors, it is God that gives the increase. I am reminded of 1 Corinthians 3:6, where Paul says "I have planted, Apollos watered; but God gave the increase." Amen. It is the same today. We must trust God for the results in all our endeavors.
In family news, our daughters have adjusted well back to life here in Kenya. They are homeschooling, and my wife is doing a great job teaching them. She is very qualified, and I am blessed with all the sacrifices she makes daily, and for our family. Please pray both for her and our daughters as they continue along in this school year.
There have been many changes in the missionary community since we have returned, and unfortunately, the family that had a daughter our daughter's ages moved away to another area. We are blessed that there are some Kenyan girls nearby who speak good English, and they are invited to play with them at any time. This is a major blessing. Would you please pray with us that God would provide other families with daughters that could be friends with our daughters? This is a big prayer request for us now, and we are waiting upon the Lord. Psalm 27:14 says "Wait on the LORD: be of good courage, and he shall strengthen thine heart: wait, I say, on the LORD." May we wait in faith, trusting Him each step of the way.
Thanks so much to each of you for your heart for missions. We appreciate the prayers, sacrificial giving, and letters so much. May God bless each of you.
Until next month,
Nathan and Carrie Radford
Contact Info:
Nathan and Carrie Radford
naterad[at]yahoo.com
P.O. Box 4150
Kitale, Kenya
East Africa 30200
For ministry donations:
Pastor George Sledd, Treasurer of BFM
P.O. Box 471280 | Lake Monroe, FL 32747-1280
or click here to donate to BFM online.
Read more
---
July 20, 2020
Greetings in the Name of Jesus Christ,
As you read through my newsletter for this month you will probably say to yourself "haven't I heard this before"? Well, even to me some of the things I will write about in this newsletter sound like a broken record – skip, skip, skip. I definitely feel like we have been through this newsletter before.
The reason for the broken record this month is because, once again, we are definitely looking for a new location to worship in for Upper Room Baptist Chapel. We started the Chapel in 2018, meeting in a room on the top floor (the "Upper Room") of a building in town. In August 2019, while I was in the States taking Amy to college, we encountered problems with another church that had moved in across the hall and greatly disturbed our services with their amplifiers and speakers and loud music and screeching preaching. Not being able to resolve the problems with this other church we decided to move out.  In September of 2019 we moved into a house, sub-renting the place from a school that also met there. It was an excellent venue for the Chapel, and we all enjoyed meeting and worshiping there. The Chapel began to grow numerically and spiritually. Then, in March of 2020 the big boom hit – Covid19. The Kenyan government shut down everything as I mentioned in previous newsletters – schools, churches, government offices, etc. This shutdown ultimately caused the school from whom we were sub-renting to financially implode and subsequently go belly-up and shut its doors for good.The shutting down of the school left URBC in a quandary. Now we again needed a place to worship.  Because we liked the location so much, we considered taking over the entire rent of the premises and just using it entirely for the Chapel. We approached the landlady proposing the idea. It would cost us a lot more money, but it would cause the least disruption to the Chapel and since the Lord's work is more important than money, we thought it was a deal worth pursuing. It turns out, however, that the owner of the building is a Somali lady. Now, I am not disparaging Somalis or putting them down at all, but the end result was not surprising. Somalia is 99% Muslim and the Somali owner is a Muslim. She was not mean about her decision and she was not discriminating against us because we are Christians but she felt like renting her place to a "Jesus church" was against her Muslim beliefs. She thought that her Somali community here in Kitale would persecute her if they found out she was renting her property to a church and decided not to rent it to us. That is her prerogative. But this did leave us in a familiar position – once again looking for a place to worship.
Since then I have been looking for a new place to worship but the available places are severely limited and expensive. I just looked at a place today that could meet our needs and be an OK place to meet but I feel like the property is overpriced.  I hope to look at another place tomorrow but I'm not sure how that will turn out either. Please be in earnest prayer that God would lead us to the right place, a place that would meet our needs at the right price and that could be used to glorify His Name, spread His kingdom here on earth, and provide spiritual and physical growth for the Chapel.
In other news, we were able to get Josiah on an evacuation flight out of Kenya and to the States. He needed to get back to the States in time to quarantine for 14 days before school starts but there have been no international flights out of Kenya since March, and none scheduled until sometime in August.  This didn't give Josiah enough time to make it to school. Then on Friday, July 10th, we received an email from the embassy about the evacuation flight leaving on Monday, July 13th. Julie and I thought about it for two minutes and decided to get him on the flight. We booked the flight that day, Friday. Saturday, we spent getting everything ready for him to leave Kenya and get back to the States. Sunday, Josiah and I drove to Nairobi. Monday afternoon I put him on a plane leaving Kenya forever. This all happened very, very quickly, much too quickly for his mama and me. One day he was here at home with no idea of when he would be leaving and the next day, literally, he was gone – Flying from Nairobi to Qatar to the United States, flying for the first time by himself, and heading to America to start his new life without the help of mom or dad. Very hard for Josiah. Very hard for mom and dad. Please pray that God would be with him in a very special way, strengthening him, giving him courage, and filling him with His Holy Spirit.  Pray for mom and dad too.
Blessings to you all,
Roger, Julie, Amy, Josiah & Chloe
Contact Info:
Roger & Julie Tate
P.O. Box 96
Kitale, Kenya 30200
rojuta@gmail.com
For ministry donations:
Pastor George Sledd, Treasurer of BFM
P.O. Box 471280 | Lake Monroe, FL 32747-1280
or click here to donate to BFM online.
Read more
---