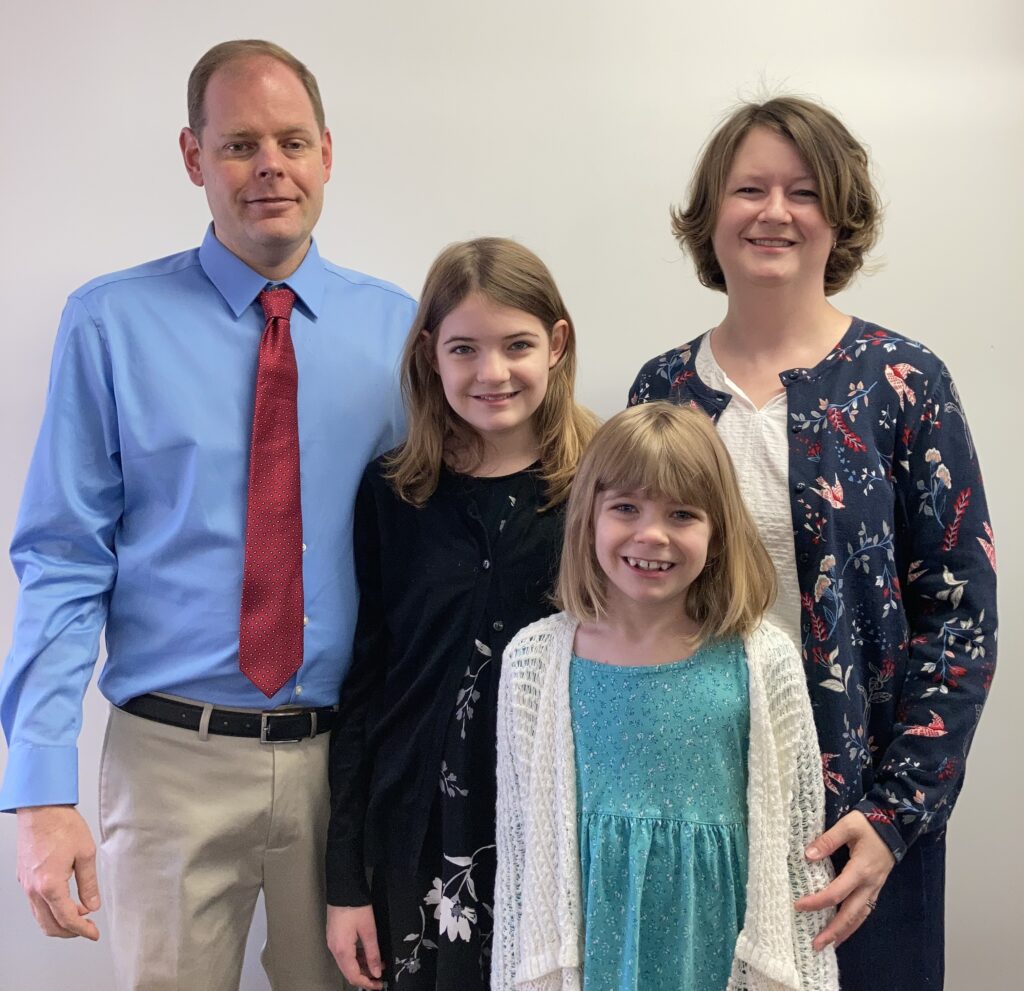 April 29, 2022
Greetings from Kenya!
I pray this update finds everyone doing well. This is Carrie writing this month for the annual missionary wives' prayer letter. I hope the weather is getting warmer for all of you. I'm sure you're ready for nicer weather after the winter months. Here in Kenya, we are finishing dry season and entering rainy season. The dry season was long this year and especially hot (up to 90 degrees and no air conditioning anywhere). Everything became very dry and dusty and lack of water was a concern. But thankfully, the rains have started and things are beginning to turn green again and the temperatures are cooling down a bit.
Currently there is a fuel shortage in the country. The suppliers are trying to increase the price, but the government is refusing to pay it, so there is a stalemate. The government is working to get the suppliers to lower the cost, but it's taking a while to do it. There have been reports of people waiting in lines at the gas stations for up to 8 hours to get just a bit of gas for their vehicles. This is really affecting the livelihoods of people such as taxi drivers and piki=pikis (motorbike taxis). In addition, there are fewer supply trucks to bring goods, such as food, from Nairobi to Kitale. We've had extremely limited milk for the past couple weeks, and the price of goods is also increasing rapidly, which causes a huge burden on all families and businesses here. The people are struggling to buy the food they need for their families. Please pray that the fuel situation gets resolved quickly and that prices reduce for the people of this country.
Homeschooling continues to go well. The girls really enjoy their classes and are doing a great job working diligently. We've been doing some PE activities as a family, such as morning exercise, which has been really nice. Cami enjoys learning to cook and Kenna has taken some drawing classes online, which has been a huge blessing. We've gotten a new kitten who is an endless delight for the girls. He's a snuggly little guy and such a blessing for us.
Please pray for the girls as they are needing friends. We had a family with some girls their ages here, but they've moved to another part of Kenya. This has been a big loss for our girls as they were close and played a lot together. There have been a lot of changes in our community with families leaving and we're all struggling with it to some extent. Please pray for us as a family. Missions can be so difficult with all the goodbyes we say. There are very few "wazungus" (westerners) left in our town. Please pray for strength and for new families to come.
Thank you all for the encouragement you send and the prayers you say on our behalf. We appreciate them more than you know. Each of you is a blessing to us and we're thankful for you. God bless you all as you head into the summer months.
In Christ,
Nathan and Carrie Radford
Contact Info:
Nathan and Carrie Radford
naterad[at]yahoo.com
P.O. Box 4150
Kitale, Kenya
East Africa 30200
For ministry donations:
Pastor George Sledd, Treasurer of BFM
P.O. Box 471280 | Lake Monroe, FL 32747-1280
or click here to donate to BFM online.
Read more
---