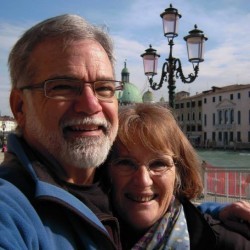 October 15, 2021
Dear Brothers and Sisters,
We hope you are enjoying the Lord's blessings. This week has been busy as we have started some new meetings and are getting back in the groove of the school year schedule. Our Sunday meetings continue to be held in person with some joining us by internet.
The restart of Bible Studies in Mazere this week went very well. We are studying through the Apostle Paul's letter to the Philippians. Philip and Amanda are restarting Bible studies in the home of a church family in the city of Cugnaux. A couple of other weekly Bible studies are also held. Small group meetings are a very effective means of communicating the Good News of Jesus Christ to seekers and helping those who trust Christ to grow up in Him. This has been our primary method of outreach to adults since we arrived in France.
The first Youth meeting of this school year is tomorrow evening. The Lord has enabled us to communicate the Good News to many Middle School and High School students through these meetings.
This week Judy and I also began meeting with three ladies who want to practice speaking English. We have found this to be a great way to connect with people in order to tell them about God's offer of eternal life through Jesus Christ. One of the ladies in the present group is an acquaintance made on our trekking path. Each time we crossed the friendship grew. When she expressed a desire to work on English to be able to communicate with a possible future son-in-law who is Australian, we offered to meet with her for English chats.
Another participant was a kindergarten teacher for our granddaughters years ago, sang in the community choir in which I (John) sang and "by chance" (another way of saying "divine appointment") we crossed her (while trekking) as she was going to sign up for English improvement classes at the local community meeting house. She decided to cancel the English improvement classes and meet with us! She brought a friend who also sang in the community choir.
Please pray with us that God will open hearts to Jesus for eternal life and help us all to keep growing up in Jesus.
Your sister and brother in Southern France,
Judy and John
Contact Info:
John & Judy Hatcher
4, rue d'Aspin
31170 Tournefeuille, France
JMHatcher@aol.com
Present USA phone 1-812-416-1033
For ministry donations:
Pastor George Sledd, Treasurer of BFM
P.O. Box 471280 | Lake Monroe, FL 32747-1280
or click here to donate to BFM online.
---