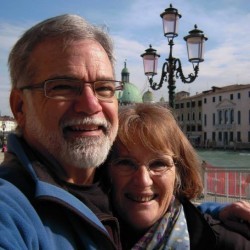 October 15, 2021
Dear Brothers and Sisters,
We hope you are enjoying the Lord's blessings. This week has been busy as we have started some new meetings and are getting back in the groove of the school year schedule. Our Sunday meetings continue to be held in person with some joining us by internet.
The restart of Bible Studies in Mazere this week went very well. We are studying through the Apostle Paul's letter to the Philippians. Philip and Amanda are restarting Bible studies in the home of a church family in the city of Cugnaux. A couple of other weekly Bible studies are also held. Small group meetings are a very effective means of communicating the Good News of Jesus Christ to seekers and helping those who trust Christ to grow up in Him. This has been our primary method of outreach to adults since we arrived in France.
The first Youth meeting of this school year is tomorrow evening. The Lord has enabled us to communicate the Good News to many Middle School and High School students through these meetings.
This week Judy and I also began meeting with three ladies who want to practice speaking English. We have found this to be a great way to connect with people in order to tell them about God's offer of eternal life through Jesus Christ. One of the ladies in the present group is an acquaintance made on our trekking path. Each time we crossed the friendship grew. When she expressed a desire to work on English to be able to communicate with a possible future son-in-law who is Australian, we offered to meet with her for English chats.
Another participant was a kindergarten teacher for our granddaughters years ago, sang in the community choir in which I (John) sang and "by chance" (another way of saying "divine appointment") we crossed her (while trekking) as she was going to sign up for English improvement classes at the local community meeting house. She decided to cancel the English improvement classes and meet with us! She brought a friend who also sang in the community choir.
Please pray with us that God will open hearts to Jesus for eternal life and help us all to keep growing up in Jesus.
Your sister and brother in Southern France,
Judy and John
Contact Info:
John & Judy Hatcher
4, rue d'Aspin
31170 Tournefeuille, France
JMHatcher@aol.com
Present USA phone 1-812-416-1033
For ministry donations:
Pastor George Sledd, Treasurer of BFM
P.O. Box 471280 | Lake Monroe, FL 32747-1280
or click here to donate to BFM online.
Read more
---
October 8, 2018
Dear Brothers and Sisters in Christ,
I hope you had an encouraging day with God's people yesterday as we did here. Our time of worship yesterday was very uplifting. Before Sunday School and teaching time, members of the congregation are invited to choose songs that God has brought to their minds and hearts. Between the singing of songs, the opportunity is given for the believers to read aloud scripture passages that God has used in speaking to them during the previous week. They are also encouraged to give witness of their gratitude for the way they God has worked specifically in their lives during the week.
This is our practice because God's word clearly teaches us to "…consider one another to provoke unto love and to good works: Not forsaking the assembling of ourselves together, as the manner of some is; but exhorting one another…" (Hebrews 10:24-25) and "speaking the truth in love, may grow up into him in all things, which is the head, even Christ: From whom the whole body fitly joined together and compacted by that which every joint supplieth, according to the effectual working in the measure of every part, maketh increase of the body unto the edifying of itself in love." (Ephesians 4:15-16)
On Sunday afternoons we have a church leadership meeting to discuss how we are seeing God at work and how we can best proceed to do what He has given us to do. We are very encouraged by the spiritual growth of the members of the congregation and the way they are applying God's teaching to their lives daily.
Besides Sunday School and worship there are a number of gatherings that take place during the week for learning and mutual encouragement. Here is what this week looks like: Tuesday morning, Judy participates in a ladies' prayer meeting that is hosted this week by Amanda in her home in Plaisance-du-Touch. Tuesday evening I lead a Bible study from Ephesians in a home in city of Pibrac. Wednesday morning Judy participates in a Bible study led by our co-worker Wendy in the city of Toulouse. Wednesday afternoon I have a live interactive Bible study on internet studying the Gospel of John. Thursday evening Philip is leading a Bible study in Job held in a member's home in the city of Cugnaux. Saturday evening Philip and Amanda host the Youth meeting in their home.
These meetings don't take place in a vacuum. Philip works as an engineer and will be in Sweden a couple days this week. Philip and Amanda's family is very active with four teenagers going to 3 different schools in three different towns and Amanda gives many piano lessons several days a week. All of us have other activities where we seek to contact unsaved people. We love it and wouldn't have it any other way. Disciples disciple. Last weekend our two older granddaughters, Abigail (17) and Nathalie (16) were at a rustic conference location. They along with two of their Christian friends implemented a Bible program they had put together for the entire weekend and took care of a dozen children ages 18 months to 11 while missionary friends of ours from Bordeaux had leadership training for the leaders in their church plant and outreach ministries.
God has raised up good teachers in our church. There are two ladies and two men in the church who also teach. There are folks who were saved here who now are active as members and teachers in churches in other countries. What a joy to serve here and have you as our ministry partners. Please pray for us. Pray for God to help us to be effective in communicating the Good News of Jesus Christ and continue to make disciples who will also make disciples.
In God's field in France,
John and Judy Hatcher
John Mark & Judy Hatcher
4, rue d'Aspin
31170 Tournefeuille, France
JMHatcher[at]aol.com
For ministry donations:
Pastor George Sledd, Treasurer of BFM
P.O. Box 471280
Lake Monroe, FL 32747-1280
or click here to donate to BFM online
Read more
---