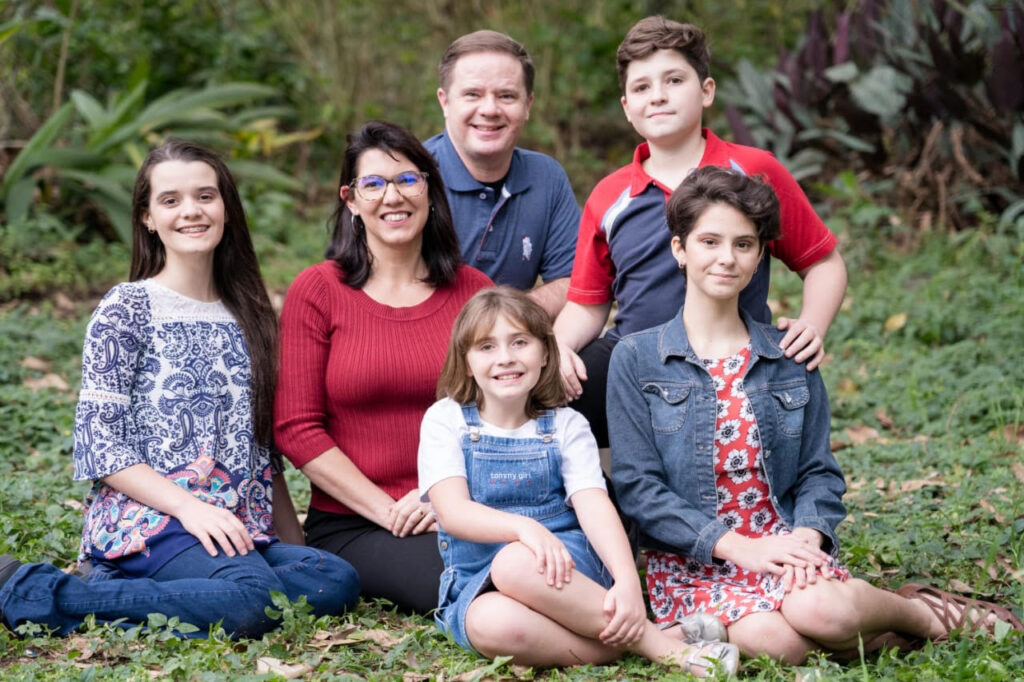 June 17, 2022
Hello Friends!
Summer is fully on board! Here is the latest from us. Please, read on.
My grandfather John Albert Hatcher passed on May 14th. He and my grandmother went to Brazil after WWI and served faithfully as missionaries for 60 years. The Lord allowed me to fly to Florida to participate in the funeral services. This may have been one of the last extended Hatcher family gatherings, but it was great to be with so many of my aunts, uncles & cousins. I am grateful to my parents who took care of him for the last 8 years (along with his wife, my Grandma Alta Hatcher, and Grannie Willa McGary, from my mother's side of the family). I was blessed to see my parents' faithfulness and commitment to their parents in their later years. They truly exemplified what it means to "honor your parents". We scheduled to be with my parents in Kentucky for one week. I pray our time together will be an encouragement to them.
Laura (15) was awarded a scholarship to attend Summit Ministries in Colorado at the beginning of this month. It was a two-week Christian worldview & current hot topics intensive designed for high school and college students. She had an incredible experience and highly recommended it. Sarah left for Manaus this past Monday for a two-month mission trip in the Amazon with Jonatas and Charis. Pray with us as the Lord uses her during this time and that the Lord will move mightily in her heart.
Laura's last visit to the audiologist was yesterday. She continues to progress well as she adjusts to the cochlear implant and learns to hear through it. I had my oncologist visit this morning. Everything looks good, and the port catheter should be removed within the next few months. Everyone else is in good health.
Last week I spoke at the Ignited Sunday School class at Wheaton Bible Church, this weekend we plan to be at Durbin Memorial Baptist Church, Lexington, KY, and soon in Calvary Baptist Church, Teays Valley, WV. This last month there were several decisions in São Paulo with new opportunities for discipleship. I continue to mentor leaders through Zoom. We are currently finalizing arrangements for eleven pastors and wives (from four different states) to fly to Manaus to attend the church ministries & pastors conference organized by Nova Baptist Church, where my uncle David Hatcher is pastor.
Our hearts are ready to return to Brazil, but we must wait. Our current plans are to remain in the States until the end of the year to complete health treatments and follow-ups.
Attached is my article on disciple-making "The Zaccheaus Approach" and photos.
Grateful always,
Judson & Raquel
Contact Info:
Jud & Raquel Hatcher
São Paulo, Brazil
judsonhatcher@gmail.com
(872) 400-6522
For ministry donations:
Pastor George Sledd, Treasurer of BFM
P.O. Box 471280 | Lake Monroe, FL 32747-1280
or click here to donate to BFM online.
---