Posted on 14Mar CATEGORIES: General, John Mark & Judy Hatcher [France], Letters Tags:Tags: Bible Study, connection, connections, good deeds, John Mark Hatcher, Judy Hatcher, love, love of Christ, love of Jesus, share God's love, sharing Christ's love, sharing the Gospel, sharing the gospel in your community, sharing the Gospel with your neighbors, youth meetings in France0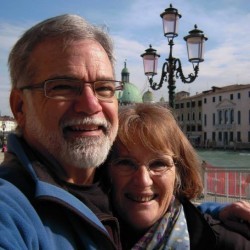 March 14, 2023
Dear Brothers and Sisters,
Connections are important in sharing the Good News of Jesus Christ. This past Saturday evening at our youth meeting we discussed sharing the Gospel in deeds and words. Jesus said to his disciples, "Let your light so shine before men, that they may see your good works and glorify your Father in heaven." The primary way we first start sharing our light is through our deeds. As the old saying goes, "People don't care how much you know until they know how much you care." We discussed with the young people what they could do that would show God's love and open doors for sharing the Good News.
One of our top priorities is doing good deeds; not to earn our way to Heaven but to channel the love of Jesus to those who need the same gift of eternal life that we have received. Everyone needs to be loved with the unconditional love of God who, "makes His sun rise on the evil and on the good, and sends rain on the just and on the unjust." As many of you know, our primary way of making disciples through inductive Bible studies. The people who come to these Bible studies are people with whom someone who is already a disciple of Jesus has made a connection.
Connections are made by helping people physically by taking them to the doctor, school or shopping; being a friend to those who are lonely; listening to those who need an ear to hear them; helping them with studies or language learning; taking care of pets when the owners are away; watching their houses, taking in mail and other things when they are away; and so on.
When people know you love them by the deeds that you do, they begin to listen when you share what makes you tick. If they conclude that you are happier, more at peace, or joyful than they feel, they are more likely to come when you invite them to a Bible study to share with them your motivating faith.
Your connection with us is the means that our Heavenly Father has used to keep us in France connecting with people who are or become seekers. One day you will connect with these folks in Heaven. And, I don't think you will have to learn a new language to speak to them.
So, thank you for connecting with us and keep praying for us as we try to connect with others and pass on the Good News of Jesus Christ,
John and Judy Hatcher
Contact Info:
John & Judy Hatcher
4, rue d'Aspin
31170 Tournefeuille, France
JMHatcher@aol.com
Present USA phone 1-812-416-1033
For ministry donations:
Pastor George Sledd, Treasurer of BFM
P.O. Box 471280 | Lake Monroe, FL 32747-1280
or click here to donate to BFM online.
---
Leave a Reply