February 2, 2021
Dear Friends,
There is one good habit that I stumbled upon shortly after my surrender to Christ 43 years ago and that was to read the Bible through from cover to cover. I don't remember that I set out to read it through even the first time back then, but a thirst to know more about the God who loved me enough to give His Son to save me motivated me to read on. After that first time, I felt that I knew Him better and that led me to establish the goal of reading it through yearly. There have been a few years that I fell short of that, but nonetheless, I learned more about my God and Savior and I find more to praise and worship Him for each time. 
One of the greatest benefits to me of reading the Bible through often is that the reader (in this case, I) discovers just how much God is in control of everything that is going on in the affairs of this world. This is true even when the events and circumstances for believers are drastic and horrible. I share this to say that I am greatly encouraged and excited about what is going on all around us, though a casual observer who doesn't read God's word, and isn't aware of His sovereign power, might tend to despair and lose hope.
Certainly not all the events and circumstances are pleasant, in and of themselves. We have lost some wonderful people to COVID-19. My wife and I both suffered the discomfort of it ourselves. The political and spiritual climate of both Brazil and the United States is appalling. The apparent lack of justice and goodness in the highest places and the increase of violence and hatred on the streets of our cities pain me. But, because I have seen in God's word how He governs all the affairs of mankind, using even evil to accomplish His good purposes, I rejoice in the midst of it all, because I am loved and cared for by Him. His word also gives me the message of hope and salvation to take to those people that He has put in the scope of my influence. I, and those I train, can offer true peace to them when all around they see despair. I thank God for the Bible, which is His means of communicating what He's up to, both now and in, what seems to be, the daunting future. I am excited about what's coming next because "I know Who holds the future, and I know He holds my hand." 
A young couple just recently joined our outreach traveling team, Projeto Vida. Vitor just finished law school and his friends expected him to go into practice and make a bundle of money, but the Lord put it in his heart to go into fulltime evangelism. His wife, Loren, is nearly finished with college, but she is equally convicted that the Lord wants them to serve Him in this ministry. This weekend will be their first trip to minister with our team. They come to us from one of our sister churches where they served for several years in evangelism as parttime volunteers. We are so thrilled that they love and trust the Lord so much that they would walk away from a possibly lucrative profession to make God's love known to many who have never heard. Please pray for them as we seek to support and encourage them in this vocation. 
I hope that you are finding God's word to be your delight and source of encouragement in this new year. It certainly is to us.
Yours in Christ's love,
Bobby and Charlene Wacaser 
Contact Info:
Bobby & Charlene Wacaser
Rua Laudelino Ferreira Lopes, 279
Sobrado 1, Novo Mundo
81050-310 Curitiba, PR. Brasil
Phone: 55-41-99899-2333
bobbymichael_1@hotmail.com
For ministry donations:
Pastor George Sledd, Treasurer of BFM
P.O. Box 471280
Lake Monroe, FL 32747-1280
or click here to donate to BFM online
Read more
---
November 17, 2020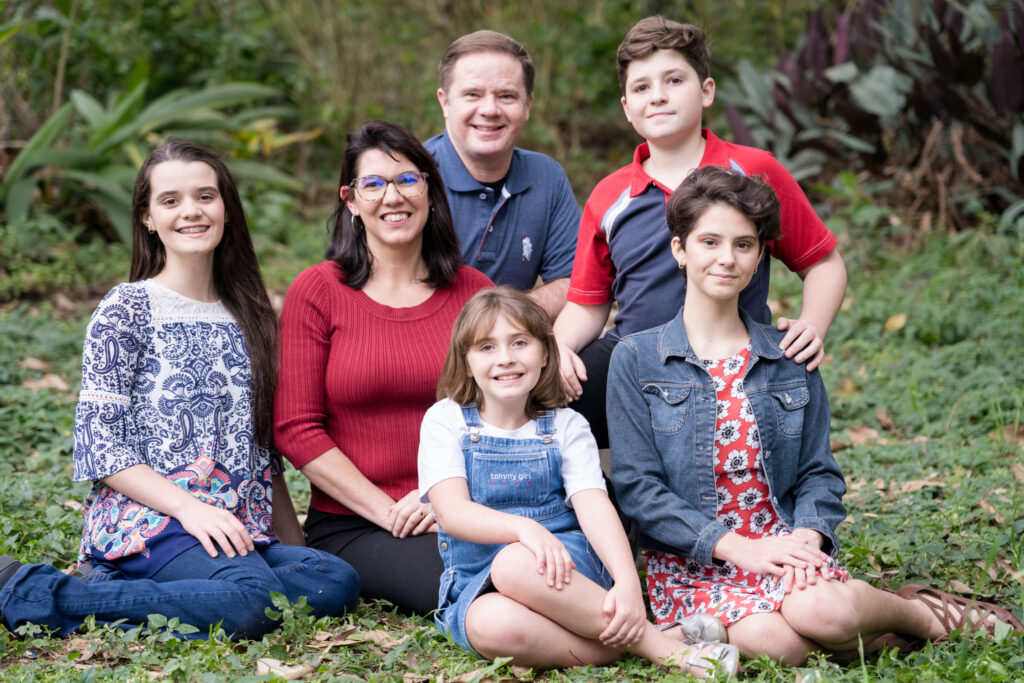 Thank you for praying and supporting us and our ministry.
In the midst of the lengthy pandemic, I find myself rereading Philippians and listening again on my audio Bible as I wake up in the morning and while going to bed at night. Divine words of comfort bring healing to the heart and soul. Philippians is my default Scripture reading when my heart is heavy laden and seeks comfort. I often listen to Colossians, as my audio Bible continues automatically into the next book. We stand on solid ground. Christ's supremacy supersedes and exceeds all, in all things. He is what holds everything together and brings it into reconciliation unto Himself. God's fullness dwells in Him. Considering all the strife going on in US elections and now in Brazil elections for mayor and councilmembers, it can be very distracting from life's main purpose – Jesus. I am reassured to know that in Christ´s new earth we will no longer have to deal with sin, pandemics, imperfect systems, and crazy elections. What Scripture brings you comfort and joy during trying times?
The ministry is moving forward with good progress. We've assisted many families over the course of the pandemic. Some of our gatherings are already back, but still several people choose to stay home. So, we try to minister to people individually as best as we can. We do a lot of meal care packages for our high risk sequestered families.
Our kids are coming along well in school. We are so blessed to have a school that was able to make online distance learning a reality back in March and continues to excel in these challenging times. The lockdown is still very present here in São Paulo as the second wave comes through. Public parks reopened 3 weeks ago, but with several restrictions. The economy suffers, but people suffer most.
My mother arrived today in São Paulo and will remain with us for 6 days. Our kids are elated that she was able to visit and invest time with our family.
If you'd like to say hello, send me an email at judsonhatcher@gmail.com or shoot me a message on FB Messenger. Would love to chat with you.
Grateful always,
Judson and Raquel
Contact Info:
Jud & Raquel Hatcher
São Paulo, Brazil
judsonhatcher@gmail.com
For ministry donations:
Pastor George Sledd, Treasurer of BFM
P.O. Box 471280 | Lake Monroe, FL 32747-1280
or click here to donate to BFM online.
Read more
---