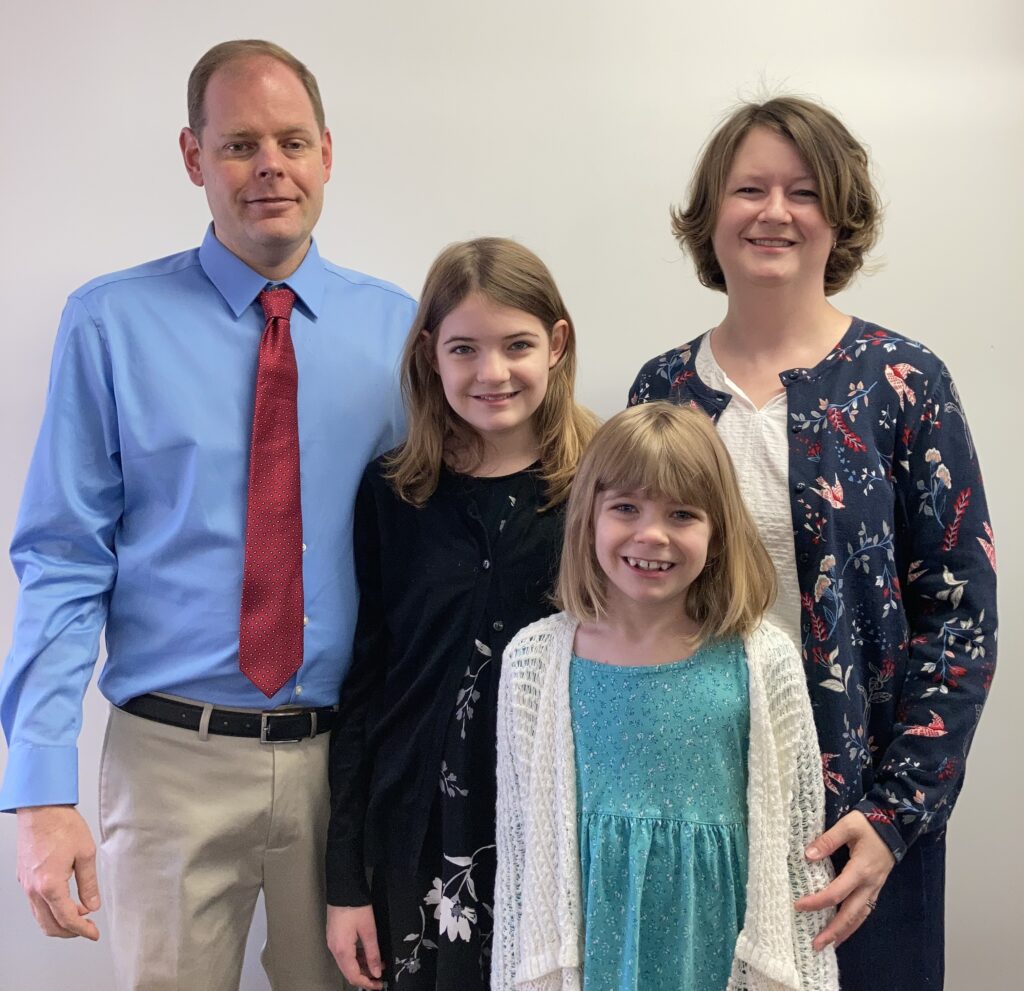 November 5, 2021
Dear praying friends,
Another month has come and gone, and we are now nearing the end of 2021. Hard to believe how quickly this past year went. Lord willing, as we all plan to celebrate the Thanksgiving holiday later this month, may we not forget the Lord or all the blessings He gives. Psalm 100:4-5 says "Enter into his gates with thanksgiving, and into his courts with praise: be thankful unto him, and bless his name. For the Lord is good; his mercy is everlasting; and his truth endureth to all generations." Also, 1 Thessalonians 5:18, which says "In every thing give thanks: for this is the will of God in Christ Jesus concerning you." May we truly not forget the blessings the Lord provides each day.
We are nearing the end of our time of furlough and doing some planning for our return to Kenya. There are still some things to sort out, and hopefully by next month, we will be on our way back to Kenya. We appreciate each one of you so much for your letters, emails, words of encouragement, and prayer support. Your sacrificial giving is much appreciated as well. You all mean more to us than you will ever know. May God bless you for your heart for missions.
In regards to prayer requests, please be in prayer for Kenya and the coronavirus. Coronavirus is still very much a factor not only in Africa, but all over the world. I read recently where Europe is getting hit hard with the virus presently. It seems to go in waves. We know the Lord is in control of all these things and we trust Him.
Kenya I am sure will be in some form of lockdown or curfew, so please pray for us as we adjust to whatever the plans are for coronavirus. We hope and pray that things will subside and get back to normal soon. We will remember you all here in America as well with the challenges of coronavirus.
Also, please continue to pray for my wife as she homeschools our daughters. As I watch the levels of study and projects increase each year, I am more aware of how much work and preparation must go into teaching them. My wife is truly a servant and a gift from God. She sacrifices each day on the mission field, and also is a great assistance to our family. What a blessing she is not only to us, but many others as well. Proverbs 31:28 says "Her children arise up, and call her blessed; her husband also, and he praiseth her." Amen.
We will continue to keep you updated. Please continue to keep us in prayer, and Lord willing, may you all have a wonderful time of being with family later this month. I will close with Psalm 103:1-2 which says "Bless the Lord, O my soul: and all that is within me, bless his holy name. Bless the Lord, O my soul, and forget not all his benefits:" May we bless the Lord with all that is within us.
Until next month,
Nathan and Carrie Radford
Contact Info:
Nathan and Carrie Radford
naterad[at]yahoo.com
Furlough Address
1126 Smith Street
Milton, WV 25541
For ministry donations:
Pastor George Sledd, Treasurer of BFM
P.O. Box 471280 | Lake Monroe, FL 32747-1280
or click here to donate to BFM online.
---