Posted on 1Jan CATEGORIES: General, Letters, Mission Sheets Newsletters, News & Reports, News Blasts, Newsletters, PDF Versions Tags:Tags: missions newsletter, News & Reports, Newsletter, pdf newsletter, PDF version0
The Online Edition of the January 2023 BFM News & Reports is available at the link below. Read how God is at work through our faithful missionaries and continue to lift them up in prayer.
*Remember you can click on any headline to view the post/story on our website.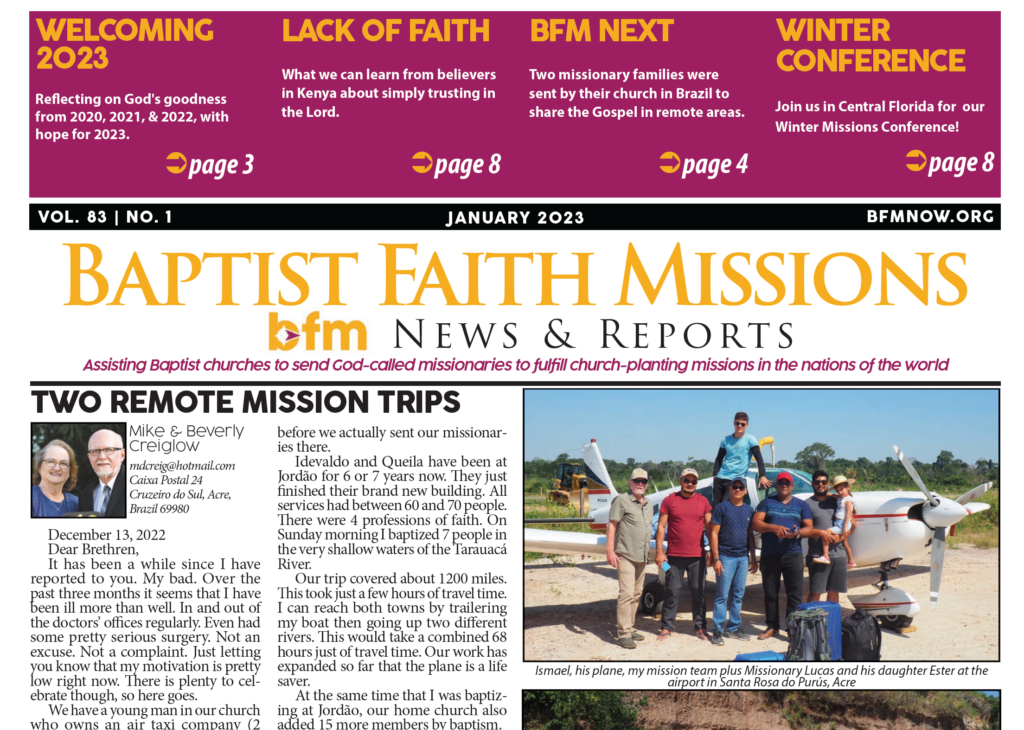 ---
Leave a Reply