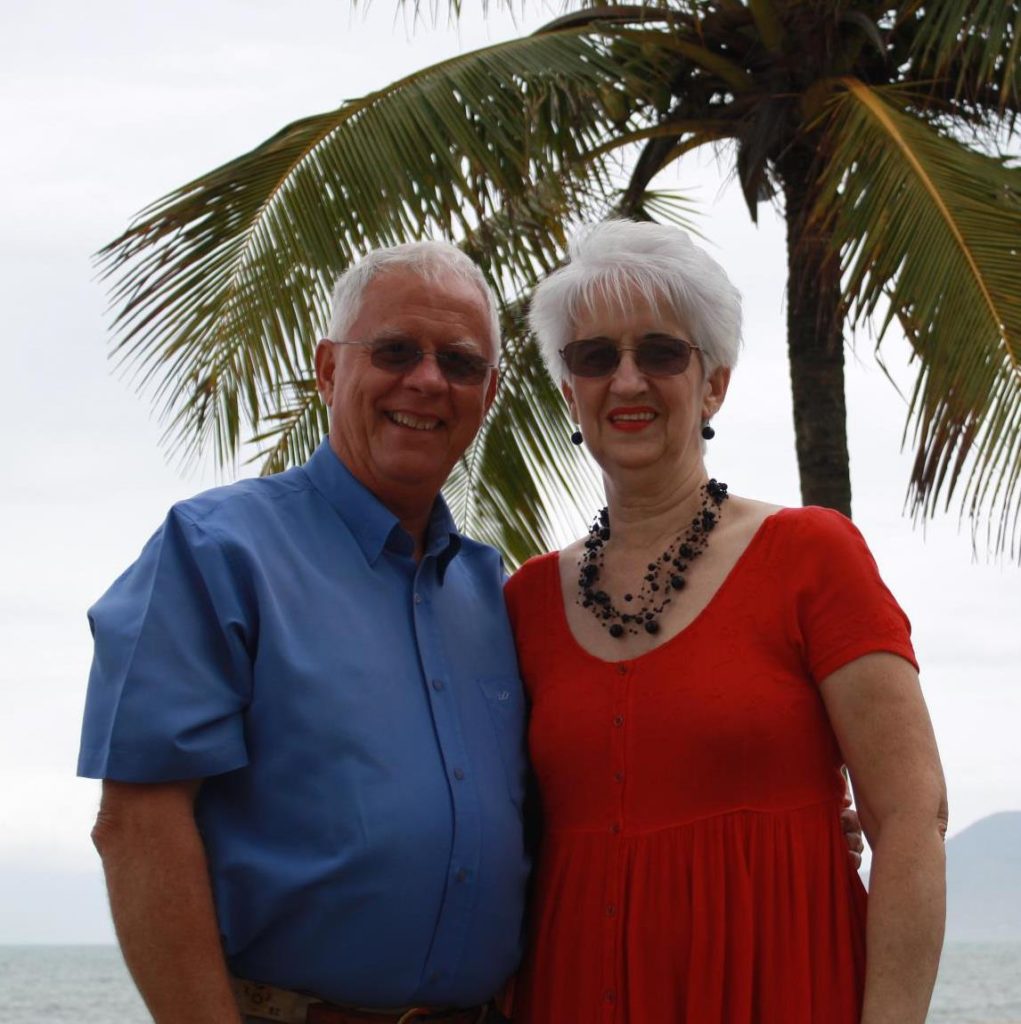 April 27, 2022
Dear friends and family,
Looking back on our time serving the Lord in Brazil shows me where God wanted to use me. Over the last 26 years, my service to the Lord was through the children of Brazil.
Our first years in Garça were with Odali and Kathy Barros establishing an orphanage. There I worked mostly with boys 9-23 years of age. Then we moved to the city of Jacaree hoping to start another orphanage. This dream did not come to life as the mayor of that city did not want Americans opening an orphanage. As we lived there, I worked with the neighborhood children. Then God moved us to Caraguatatuba. In Caraguatatuba, we started Saturday Bible classes with children. When we started a new church in that same area, our first attending were those same children.
So, as you can see my area of service has been always with children in my life. God has always directed my heart to the area of children. Even as a child and teenager myself, anywhere I sat in church, there was always a group of children.
As we have now had to switch gears because of AJ's cancer, my focus changes. We came back to the States for the treatment for his cancer. Because of this coming back, we thought God was through with us on the mission field. AJ went to Dave Parks to say that he would resign BUT Dave said that he did not think God was finished with him. So, we have entered a new episode of our lives. We now are focused on the Seminary that we had started years back. This way AJ can continue in his doctor's care in the States but continue traveling to Brazil for the Seminary. I am looking for my place in this new work, asking God what he wants me to do. Can you pray with me as I seek God's will?
Looking back over these past 26 years I realize that every life we touch leaves a lasting impression. For example, AJ and I have two children that God gifted us, but I have many more that God has placed in my heart from Brazil. When there is a special day for mothers, I not only get cards and calls from my biological children, I also get cards and cards from my heart children from Brazil. This is just a reminder of how God works through each life that passes through your life.
Continue praying for me as I wait for clear knowledge of God's will in this new area of my life.
I am sending some pictures for you to see some of the beautiful children that God has put in my life in Brazil.
Serving a risen Lord,
Barbara Hensley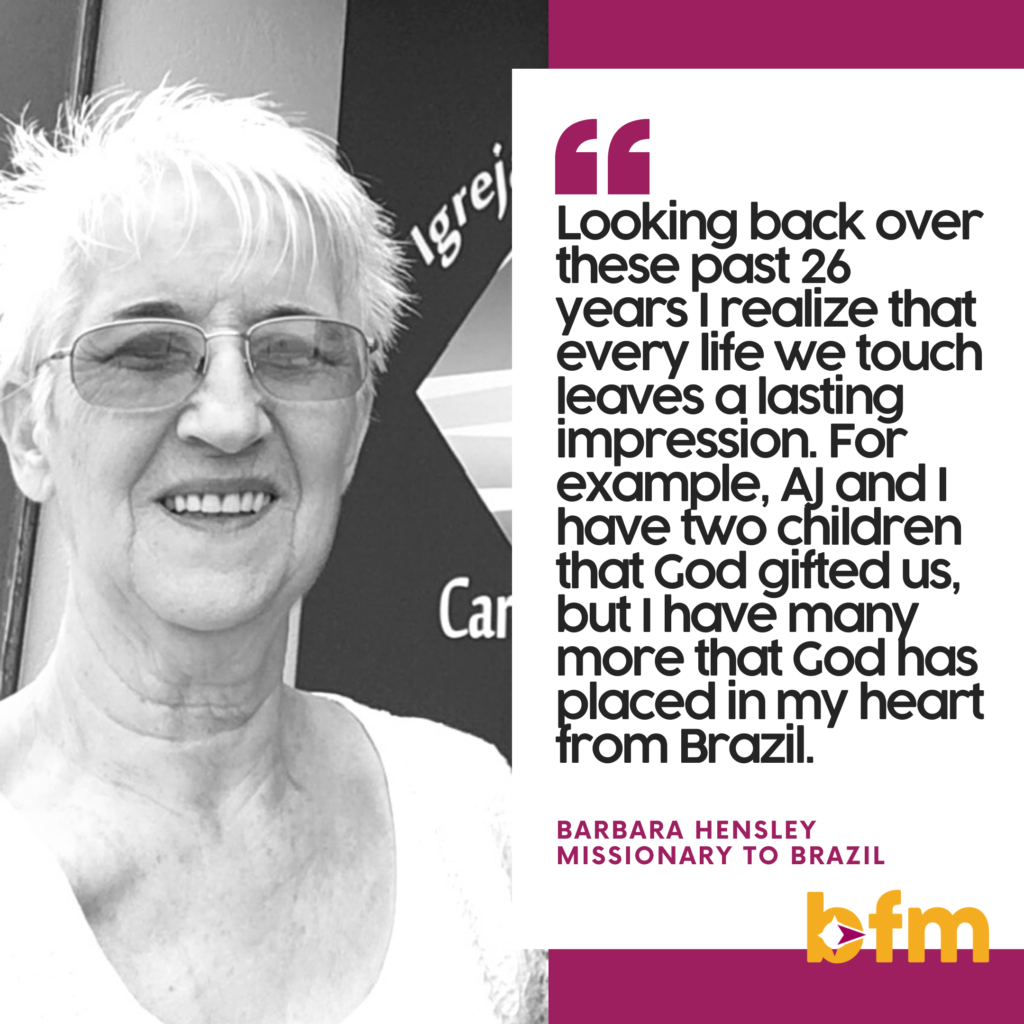 CONTACT INFO
AJ & Barbara Hensley
30524 Mimi St
Sebring, FL 33870-0530
AJ: 859-539-2302 | Barbara: 859-539-1424
ajcaragua@gmail.com
For ministry donations:
Pastor George Sledd, Treasurer of BFM
P.O. Box 471280 | Lake Monroe, FL 32747-1280
or click here to donate to BFM online.
---