Posted on 19Apr CATEGORIES: General, John Mark & Judy Hatcher [France], Letters, Missionary Wives Tags:Tags: Bible Study, disciple-making, discipleship opportunities, host, Judy Hatcher, making disciples in France, missionary wife, missionary wives, never meet a stranger, opportunities to share the Gospel, share the gospel, walking0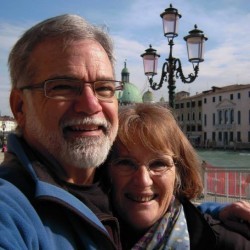 April 19, 2023
Bonjour from France.
First of all, thank you for your loving support for almost 24 years here. God is gracious! Fifty years ago this year, John and I started our life together. First, in Brazil for about a year and a half, then Evansville, Indiana for almost 25 years and then, here in France. Over the years we have lived in different cultures, reared children, enjoyed grandchildren, laughed and cried together, laughed and cried with friends and family.
While lots of things have changed, the basic hasn't. We still have a desire to share the gospel and how it has changed our lives with people around us. Presently, what does my life look like? How do I fill my time? We are presently involved in three Bible studies: one where the majority are unbelievers…two with Christians who are growing in how to live their faith. I participate in these and also teach a children's class at one of them. We host the church family each week in our home. I get to pray together with my French sisters in Christ. We connect with those who don't know Jesus personally by way of English conversation class weekly. We share a coffee, listen to life problems, and counsel pre-marriage couples.
However, among the most exciting part of our days is walking! Yes, walking. French people appreciate the outdoors and it is not unusual to see people walking, running, pushing strollers, or riding bicycles. It has become our inroad to French life. Often and at the most unexpected times, God brings someone across our path that needs to hear about Him. Often, we will be walking along, someone will say hi…a conversation is started…et voila! Sometimes it's because they hear us speaking English…often, it's John's friendly -never-meet-a stranger personality. Whatever the means, God opens doors that, humanly speaking, we would have no access to.
So, we pray, we walk, we talk, and God goes before us and opens doors!
May God bless you as you discover how to integrate into the lives of people around you and share His love.
Because of His love,
Judy Hatcher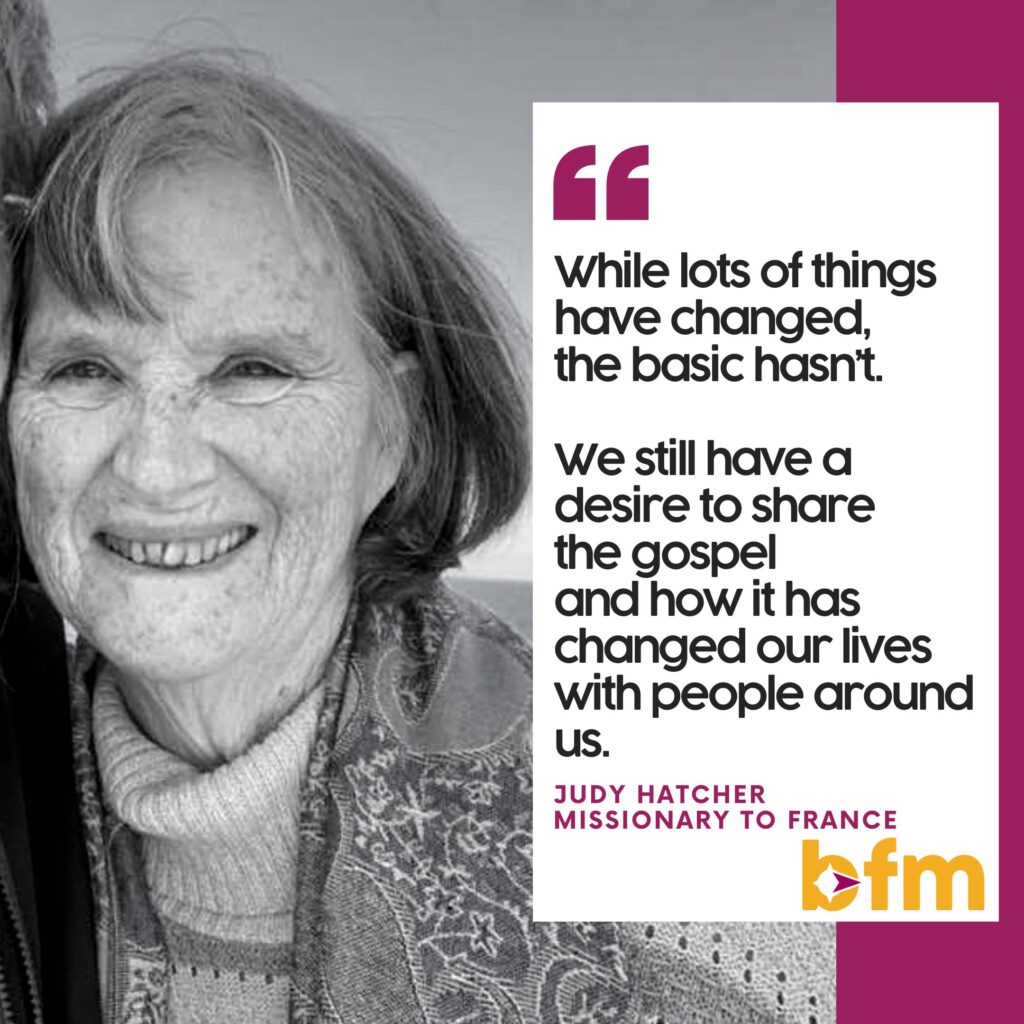 Contact Info:
John & Judy Hatcher
4, rue d'Aspin
31170 Tournefeuille, France
JMHatcher@aol.com
Present USA phone 1-812-416-1033
For ministry donations:
Pastor George Sledd, Treasurer of BFM
P.O. Box 471280 | Lake Monroe, FL 32747-1280
or click here to donate to BFM online.
---
Leave a Reply