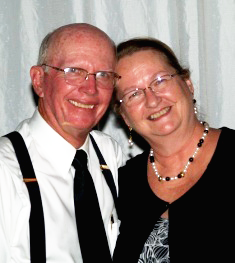 December 14, 2020
Dear Brethren,
Greetings from "I don't even know how to describe this place anymore." Cruzeiro is well in to its second wave of Covid-19, yet there is all kinds of construction going on, schools are closed (all year), restaurants are open and business seems to be booming.
As many of you already know, the Creiglow family is going through the virus phase. We are not sure how many of us have had it, but it seems to be somewhere between 8 and 10 of the 14 family members. It looks now like Bev may have been the first. Her test was the first to show antibodies. Now Andrew's 2 oldest have it. I was the only one hospitalized. As it turns out I had the coronavirus and dengue fever at the same time. Recovery has been slow, but steady.
First Baptist was forced to halt services back on March 18th. We started back in September with one service and at only 50% of our normal attendance. It grew gradually in size and number of services per week. Then the second wave hit. We dropped 20%. Now we are back up to where we were before the second wave. The drop, by the way, coincided with our election frenzy here. Lots of big rallies every day for 2 months. This down period was also when I was out of commission.
Bev and I got to go back to church yesterday, December 13th. We had good crowds morning and evening. 624 for the day. I was surprised to see so many visitors. There was a young mom who came back into fellowship after being away for 6 years. There were also 2 professions of faith. Although Dauro and I are not preaching just yet, we were at the doors to dismiss the crowd in the evening service. It is so strange to just have to stand there smiling and speaking to folks, but not knowing if a person wants to shake your hand or get a hug. Many do, but some just walk by with a sheepish smile. Awkward!
Lucas and Diana are in from the field at Santa Rosa do Purús for a short rest. They are holding services already. Two of my builders have gone to Jordão to start the construction of the building. Unfortunately, I couldn't go along. Neither of these towns had a Baptist church. Both towns had a Catholic presence and a ton of neo-pentecostal congregations. Jordão has a population of 8000 and 13 of these "churches", while Santa Rosa do Purús is 12 thousand people and 14 "churches".
All of the Creiglows here were under strict quarantine on Thanksgiving Day. It was very strange. Bev and I were not hungry and didn't cook at all. Our Thanksgiving "dinner" was crackers, cheese and a glass of juice. We postponed our family dinner. Last Friday night we finally got together and, boy was it great. There were several things that made me laugh so hard. For those of you who may not know it, many people who have Covid lose their senses of smell and taste. When Andrew's family arrived we were all around the island in the kitchen looking at the different dishes. His oldest daughter Heloisa (who is now 20) grabbed the bowl of broccoli casserole, pulled it up close and exclaimed, "I can smell the cheese!" She came away with a dot of cheese on her nose. Our devotion that night was all 14 of us sharing things we are grateful for. What a night!
Continue to pray for us and for Cruzeiro do Sul. Many friends have left this earth during this year.  
Thanks for all of your prayers and support. God bless you as much as He has us.
In Christ,
Mike Creiglow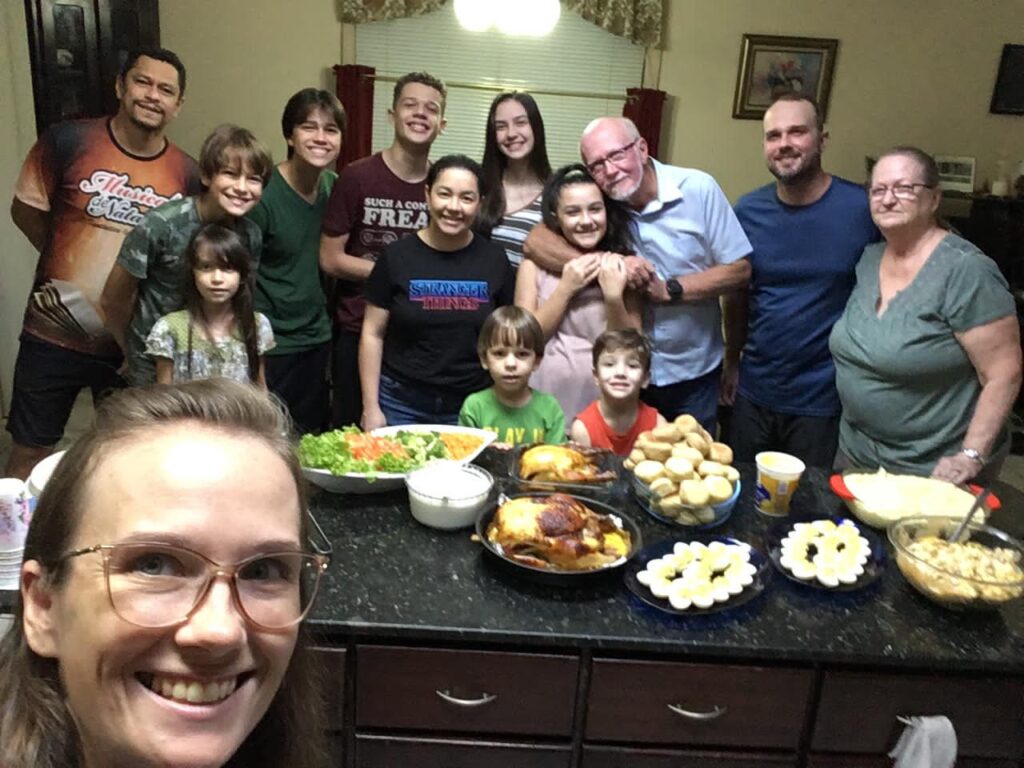 CONTACT INFO
Mike & Beverly Creiglow
Caixa Postal 24
69980 Cruzeiro do Sul, Acre
Brasil, SA
mdcreig@hotmail.com
For ministry donations:
Pastor George Sledd, Treasurer of BFM
P.O. Box 471280 | Lake Monroe, FL 32747-1280
or click here to donate to BFM online.

Read more
---
July 10, 2014
Dear Brethren,
Bev and I went back to Pé da Terra for a few days of training with the church there. We are trying to help them with their financial teaching and management. There were over 50 members present for the 4 lessons I taught during 4 nights.
We had another baptism at First Baptist this month. I baptized another 32 new members. That has been right at the average all this year. Attendance has been a little below average for the month. That is to be expected during the World Cup. The consolation game is coming up on Saturday. Brazil will be playing after being humiliated by Germany in the worst match in World Cup history. All that to say that spirits are generally at a low ebb in Brazil, but we still have a lot of good news about the Good News.
Our annual missions conference was a huge success. We had very big crowds for all meetings. We even had 3 more professions of faith and 2 more requests for baptism, even though no invitation was given. Five more were baptized, too. We had the usual 100+ present for the annual pastors and missionaries' meeting. Also during the conference we had a special business meeting to approve Idevaldo and family as our newest missionaries and to approve his being put on payroll, full time beginning August 1st. Zico will be taking them to visit the field at Jordão on July 21st. We hope to move them there by October or November.
It was my privilege to participate in the organization of our newest Baptist church. Three of our churches in the western region past Cruzeiro do Sul started a work at Japãozinho. The name of the place is "Little Japan" although there are no Japanese within several thousand miles! The churches at Mourapiranga, Pentecostes and Assis Brasil cooperated to begin the preaching point 16 years ago. The new church adopted the name Igreja Batista Elohim and starts out with 25 charter members. They already have a beautiful new building. Their pastor, who has already been working with them for 12 years is Pedro Mariano. Most importantly they are already participating in mission projects. Authority was granted by First Baptist Church of Assis Brasil.
I visited our chapels at Cruzeirinho and Centrinho. Centrinho has just finished putting up a little wood frame building. Cruzeirinho has moved their wooden building to the back of the lot and is getting ready to build a nice big brick building on the front of the lot. All of our chapels are growing at a steady pace. We now have 7 chapels placed strategically around town. Last year we had only 4. Our youngest is Cruzeirão and is meeting on a rented lot, but we are looking for property. One more is to open soon out near our house on the north side of town. We have property and 2 workers being prepared right now.
Thanks for all of your prayers and support. God bless you as much as He has us.
In Christ,
Mike and Beverly Creiglow
Caixa Postal 24
Cruzeiro do Sul, Acre, Brazil 69980
mdcreig [at] hotmail.com
Read more
---