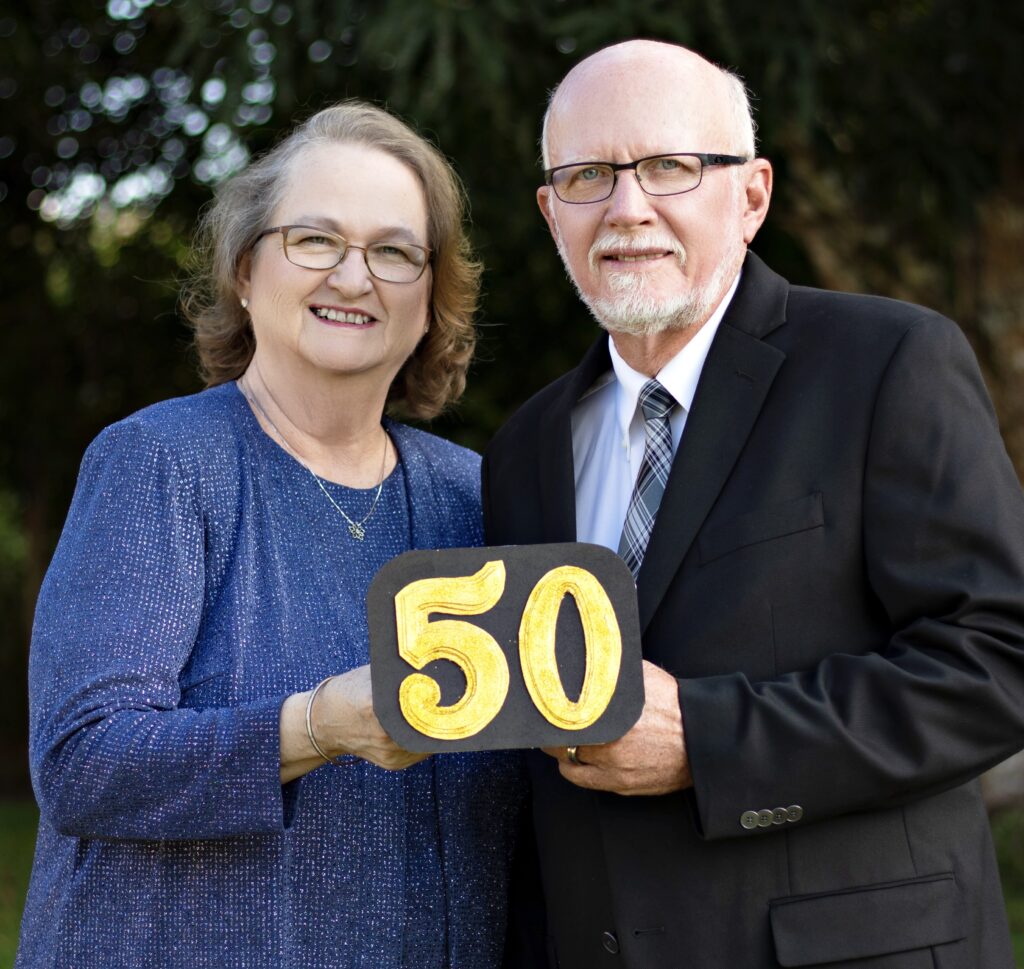 December 13, 2022
Dear Brethren,
It has been a while since I have reported to you. My bad. Over the past three months it seems that I have been ill more than well. In and out of the doctors' offices regularly. Even had some pretty serious surgery. Not an excuse. Not a complaint. Just letting you know that my motivation is pretty low right now. There is plenty to celebrate though, so here goes.
We have a young man in our church who owns an air taxi company (2 planes. His dad started the company). Ismael flies us on some of our mission trips to more remote locations. We pay just the gas. He took me and 3 of my guys to visit our missions at Santa Rosa do Purús and Jordão. These are the two most remote and isolated cities of the 22 official municipalities (counties) of the State of Acre. We have sent already sent missionaries to all of the towns that had no Baptist church.
We sent Lucas and Diana to Santa Rosa do Purús 3 years ago, during the pandemic. They have won some souls already and are meeting on a porch along one side of the house that we bought them. We have asked Lucas to start looking for property for us to put up our first building. They are also helping the small group of Kaxinauá Indian believers that we had contacted before we actually sent our missionaries there.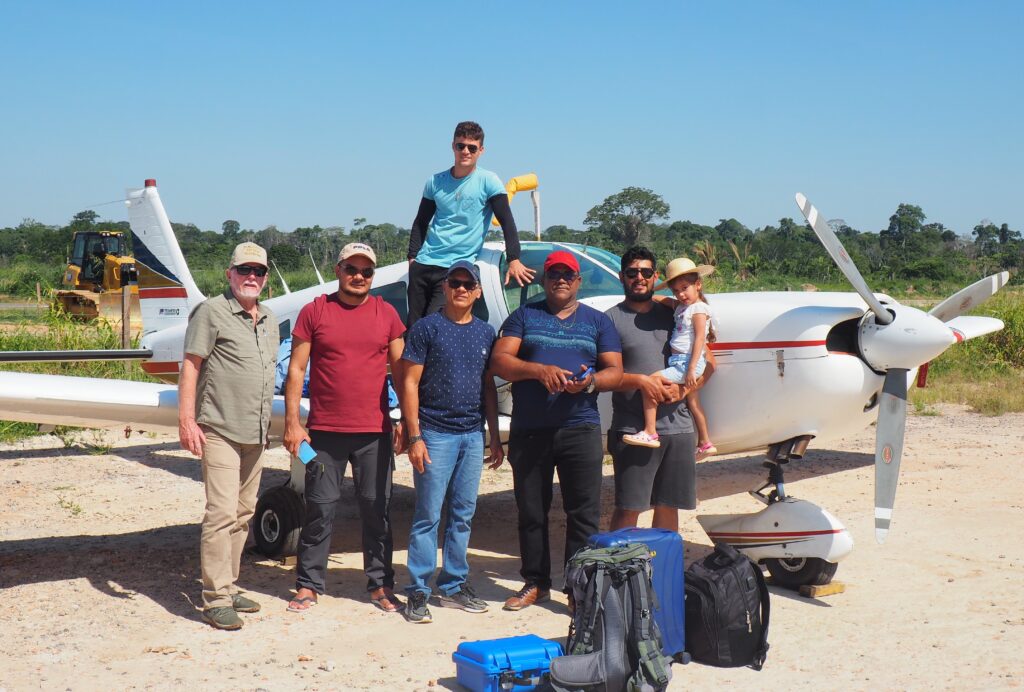 Idevaldo and Queila have been at Jordão for 6 or 7 years now. They just finished their brand new building. All services had between 60 and 70 people. There were 4 professions of faith. On Sunday morning I baptized 7 people in the very shallow waters of the Tarauacá River.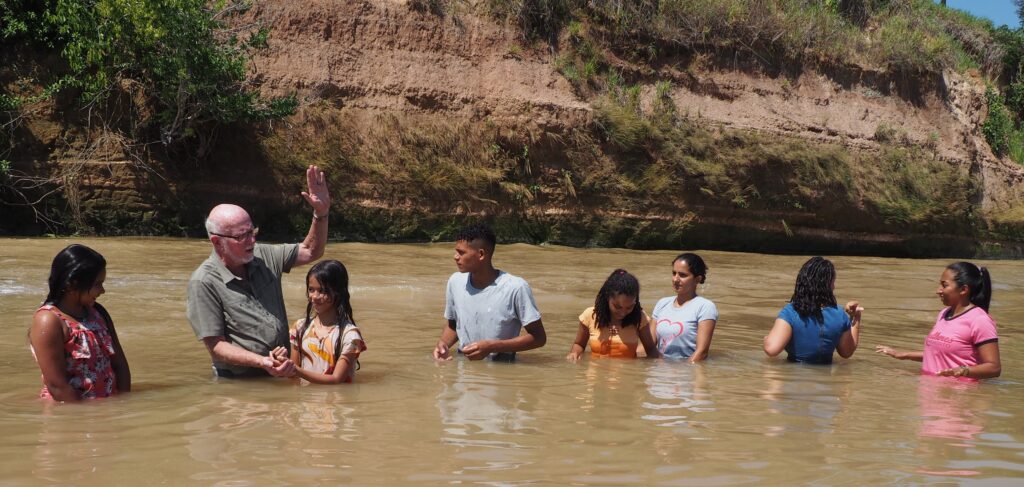 Our trip covered about 1200 miles. This took just a few hours of travel time. I can reach both towns by trailering my boat then going up two different rivers. This would take a combined 68 hours just of travel time. Our work has expanded so far that the plane is a life saver.
At the same time that I was baptizing at Jordão, our home church also added 15 more members by baptism.
In mid-November I held a three day meeting for our church at Assis Brazil. It was their 60th anniversary celebration. Dad organized this church on November 15, 1962. Originally the church was located beside the lake at Humaitá do Moa. Later they moved to terra firma inland at Assis Brasil. They are in a beautiful and big new building. They have a vibrant mission work, too. Five children were saved on Sunday night. I waited until the last night of the meeting to reveal that I was the musician who played my accordion for the organization service 60 years ago. If I had told them that prior to the meeting they would have tried to convince me to play again now. Fortunately, none of us were subjected to that torture! The meeting ended well.
Thanks for all of your prayers and support. God bless you as much as He has us.
In Christ,
Mike Creiglow
In Christ,
Mike Creiglow
CONTACT INFO
Mike & Beverly Creiglow
Caixa Postal 24
69980 Cruzeiro do Sul, Acre
Brasil, SA
mdcreig@hotmail.com
For ministry donations:
Pastor George Sledd, Treasurer of BFM
P.O. Box 471280 | Lake Monroe, FL 32747-1280
or click here to donate to BFM online.
Read more
---
July 10, 2014
Dear Brethren,
Bev and I went back to Pé da Terra for a few days of training with the church there. We are trying to help them with their financial teaching and management. There were over 50 members present for the 4 lessons I taught during 4 nights.
We had another baptism at First Baptist this month. I baptized another 32 new members. That has been right at the average all this year. Attendance has been a little below average for the month. That is to be expected during the World Cup. The consolation game is coming up on Saturday. Brazil will be playing after being humiliated by Germany in the worst match in World Cup history. All that to say that spirits are generally at a low ebb in Brazil, but we still have a lot of good news about the Good News.
Our annual missions conference was a huge success. We had very big crowds for all meetings. We even had 3 more professions of faith and 2 more requests for baptism, even though no invitation was given. Five more were baptized, too. We had the usual 100+ present for the annual pastors and missionaries' meeting. Also during the conference we had a special business meeting to approve Idevaldo and family as our newest missionaries and to approve his being put on payroll, full time beginning August 1st. Zico will be taking them to visit the field at Jordão on July 21st. We hope to move them there by October or November.
It was my privilege to participate in the organization of our newest Baptist church. Three of our churches in the western region past Cruzeiro do Sul started a work at Japãozinho. The name of the place is "Little Japan" although there are no Japanese within several thousand miles! The churches at Mourapiranga, Pentecostes and Assis Brasil cooperated to begin the preaching point 16 years ago. The new church adopted the name Igreja Batista Elohim and starts out with 25 charter members. They already have a beautiful new building. Their pastor, who has already been working with them for 12 years is Pedro Mariano. Most importantly they are already participating in mission projects. Authority was granted by First Baptist Church of Assis Brasil.
I visited our chapels at Cruzeirinho and Centrinho. Centrinho has just finished putting up a little wood frame building. Cruzeirinho has moved their wooden building to the back of the lot and is getting ready to build a nice big brick building on the front of the lot. All of our chapels are growing at a steady pace. We now have 7 chapels placed strategically around town. Last year we had only 4. Our youngest is Cruzeirão and is meeting on a rented lot, but we are looking for property. One more is to open soon out near our house on the north side of town. We have property and 2 workers being prepared right now.
Thanks for all of your prayers and support. God bless you as much as He has us.
In Christ,
Mike and Beverly Creiglow
Caixa Postal 24
Cruzeiro do Sul, Acre, Brazil 69980
mdcreig [at] hotmail.com
Read more
---