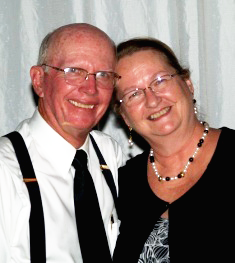 December 14, 2020
Dear Brethren,
Greetings from "I don't even know how to describe this place anymore." Cruzeiro is well in to its second wave of Covid-19, yet there is all kinds of construction going on, schools are closed (all year), restaurants are open and business seems to be booming.
As many of you already know, the Creiglow family is going through the virus phase. We are not sure how many of us have had it, but it seems to be somewhere between 8 and 10 of the 14 family members. It looks now like Bev may have been the first. Her test was the first to show antibodies. Now Andrew's 2 oldest have it. I was the only one hospitalized. As it turns out I had the coronavirus and dengue fever at the same time. Recovery has been slow, but steady.
First Baptist was forced to halt services back on March 18th. We started back in September with one service and at only 50% of our normal attendance. It grew gradually in size and number of services per week. Then the second wave hit. We dropped 20%. Now we are back up to where we were before the second wave. The drop, by the way, coincided with our election frenzy here. Lots of big rallies every day for 2 months. This down period was also when I was out of commission.
Bev and I got to go back to church yesterday, December 13th. We had good crowds morning and evening. 624 for the day. I was surprised to see so many visitors. There was a young mom who came back into fellowship after being away for 6 years. There were also 2 professions of faith. Although Dauro and I are not preaching just yet, we were at the doors to dismiss the crowd in the evening service. It is so strange to just have to stand there smiling and speaking to folks, but not knowing if a person wants to shake your hand or get a hug. Many do, but some just walk by with a sheepish smile. Awkward!
Lucas and Diana are in from the field at Santa Rosa do Purús for a short rest. They are holding services already. Two of my builders have gone to Jordão to start the construction of the building. Unfortunately, I couldn't go along. Neither of these towns had a Baptist church. Both towns had a Catholic presence and a ton of neo-pentecostal congregations. Jordão has a population of 8000 and 13 of these "churches", while Santa Rosa do Purús is 12 thousand people and 14 "churches".
All of the Creiglows here were under strict quarantine on Thanksgiving Day. It was very strange. Bev and I were not hungry and didn't cook at all. Our Thanksgiving "dinner" was crackers, cheese and a glass of juice. We postponed our family dinner. Last Friday night we finally got together and, boy was it great. There were several things that made me laugh so hard. For those of you who may not know it, many people who have Covid lose their senses of smell and taste. When Andrew's family arrived we were all around the island in the kitchen looking at the different dishes. His oldest daughter Heloisa (who is now 20) grabbed the bowl of broccoli casserole, pulled it up close and exclaimed, "I can smell the cheese!" She came away with a dot of cheese on her nose. Our devotion that night was all 14 of us sharing things we are grateful for. What a night!
Continue to pray for us and for Cruzeiro do Sul. Many friends have left this earth during this year.  
Thanks for all of your prayers and support. God bless you as much as He has us.
In Christ,
Mike Creiglow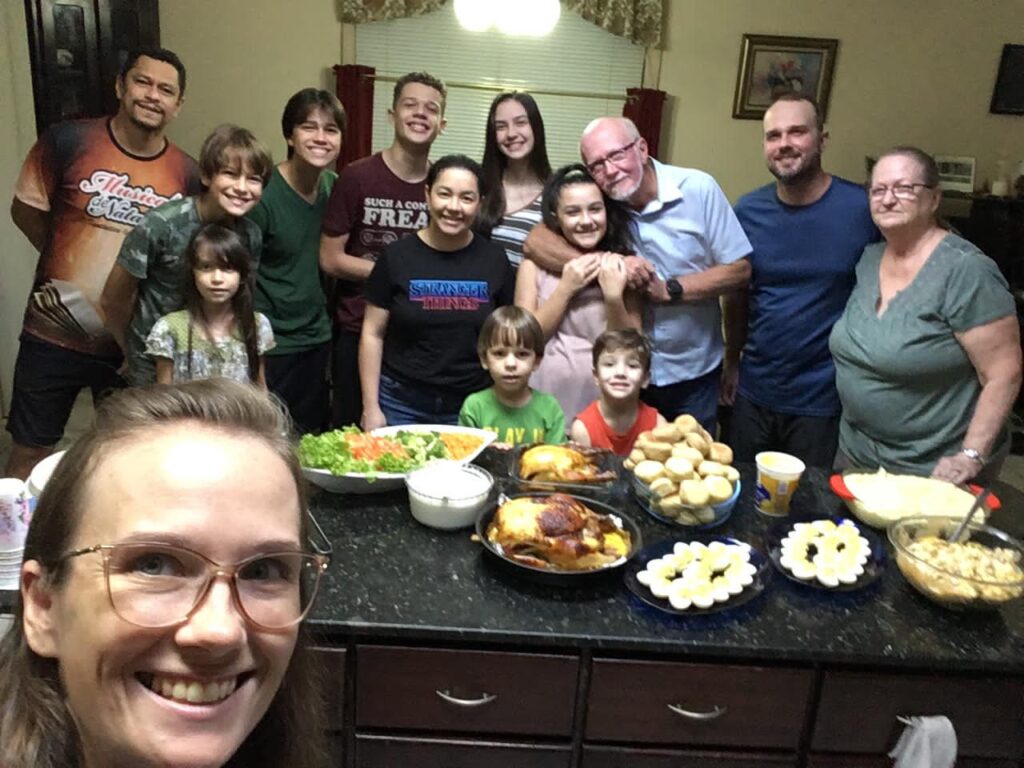 CONTACT INFO
Mike & Beverly Creiglow
Caixa Postal 24
69980 Cruzeiro do Sul, Acre
Brasil, SA
mdcreig@hotmail.com
For ministry donations:
Pastor George Sledd, Treasurer of BFM
P.O. Box 471280 | Lake Monroe, FL 32747-1280
or click here to donate to BFM online.

Read more
---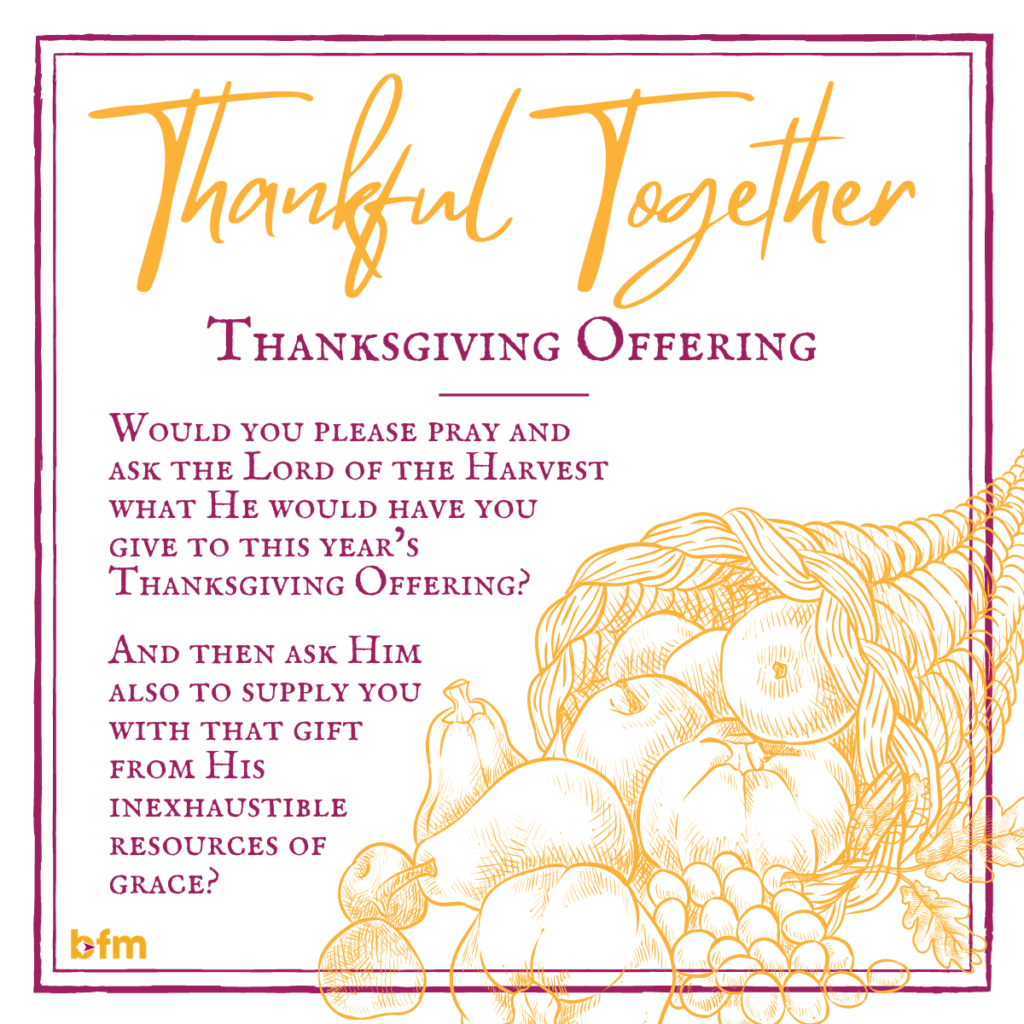 WE NEED TO REACH FOR OUR $50,000.00 THANKSGIVING OFFERING GOAL!
Have you given your personal offering toward the 2020 THANKSGIVING OFFERING?
There is just no way that we can exaggerate or over-state the importance of our Thanksgiving Offering. The Thanksgiving Offering is indispensable if we are to maintain providing our missionaries with the levels of service and benefits we are giving them now – and we certainly can't increase the benefits we give them without a very generous Thanksgiving Offering.
All the offerings given to the Thanksgiving Offering go directly toward the support of our missionaries by funding the commitments, benefits, and services we give them over the course of the next year.
Consider these truths:
All the commitments, benefits, and services we give our missionaries are funded through offerings and contributions given to the Missionary Support Fund
The only contribution streams that supply the Missionary Support Fund are the monthly offerings given to the Missionary Support Fund and the THANKSGIVING OFFERING
The monthly Missionary Support Fund contributions do not sustain all the accrued annual disbursements for the commitments, benefits, and services we give our missionaries
Therefore, we need and depend upon the THANKSGIVING OFFERINGS to make up for the monthly deficits we will incur in providing the commitments, benefits, and services we give our missionaries over the upcoming year
This year's THANKSGIVING OFFERING will make up for next year's monthly deficits in Missionary Support Fund contributions and disbursements
IF WE DO NOT RECEIVE SUFFICIENT THANKSGIVING OFFERING FUNDS NOW IN ADVANCE OF NEXT YEAR'S DISBURSEMENTS, THEN WE WILL HAVE NO CHOICE BUT TO REDUCE THE COMMITMENTS, BENEFITS, AND SERVICES WE GIVE TO OUR MISSIONARIES

we have no other reserves, subsidies, or endowments to draw from or fall back on
we cannot borrow money to operate
So, it is essential that we all give as generously as possible so our missionaries' needs will be supplied
Will you give a generous personal THANKSGIVING OFFERING right now?

and, at the same time, may we encourage you to commit to making monthly offerings to the Missionary Support Fund!
Your missionaries' needs will be met – and thanksgivings to God will abound and increase and continue!
Giving Options:
You can give your Thanksgiving Offering either through your church's offering, or by mailing your personal check to our Treasurer, or by giving online through our website www.bfmnow.org 'Give' tab and typing in Thanksgiving Offering in the memo field.
Click here to make a one-time donation.
Click here to set up a recurring donation.
Read more
---