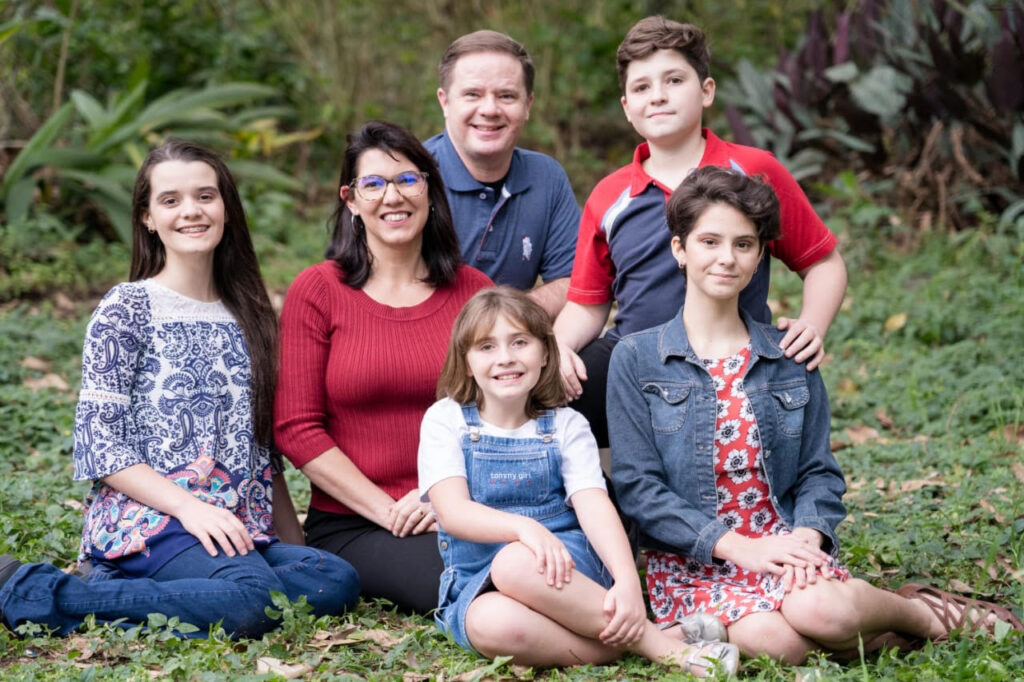 July 16, 2022
Dear friends,
We are grateful for your prayers and financial support.
Sarah is halfway thru her two-month mission trip in the Amazon with Jonatas and Charis. She is actively engaged in the daily ministry activities in four different locations on the outskirts of Manaus. There are Evangelism and discipleship opportunities during the home visits and church gatherings throughout the week. It has been a fantastic experience for her. We are delighted by her heart's willingness to serve and learn under the leadership of godly friends and the ministry team. Jonatas and Charis are part of the leadership team in Brazil. I invited them to come to the States this last January for a month of mentorship and exposure—a customized training trip to 3 destinations, 3 universities, and 3 churches.
Laura is on a 7-day mission trip to Cleveland, OH, with a group of 54 high school students and 18 adult leaders from Wheaton Bible Church. The team will:
Run a children's day camp at a local Baptist church.
Package medical supplies for overseas shipping.
Separate donated clothing for distribution in the inner city.
Assist at a homeless shelter.
Paint an elderly couple's home.
Engage in sharing their personal salvation testimony at every opportunity.
Benjamin recently returned from a 5-day mission trip to Harvey, IL, with a group of middle school students. They served at a non-profit organization that provides hope and life-changing opportunities to recovering addicts, at-risk youth, families, and seniors struggling in poverty. They assisted in running programs for elementary-age children, helped in the thrift store and food pantry, met some of the men and women in their recovery programs, and worked in the neighborhood garden. It was an intense week of ministry with spiritual growth for Benjamin. He made new friends and made some critical decisions. We are excited to see how the Lord will continue to use Him for His glory.
In August, Nova Baptist Church (where David Hatcher is pastor) is hosting the largest church ministry conference within our Brazilian fellowship of churches/ church plants. Through your financial contributions, we are sponsoring 8 pastors, 3 pastor's wives, and 4 church leaders from 5 different states to fly from their cities into Manaus. (Most will be in the airplane for 8 hours or more just to get there!) This conference happens every two years, but COVID caused it to be postponed twice. I prayed the Lord would allow as many pastors and leaders from our churches & church plants to attend this unique gathering. If you desire to sponsor a Brazilian pastor or church planter in any amount (costs $350 per person), please make a financial contribution thru Baptist Faith Missions and designate "Jud Hatcher – Conference training." Please visit https://portals.icheckgateway.com/BFMNow/ to give online.
In August, Raquel is attending the CAFO Summit at Johnson Ferry Baptist Church in Marietta, GA. This conference is on adoption, foster care, and global orphan care. She recently completed training and was certified in Trust Based Relation Intervention (TBRI) and EMDR (for traumatic memories processing). With these tools, Raquel can assist children and adults in working through traumatic experiences. I (Jud) am currently undergoing my first year of doctoral studies at Columbia International University. I will graduate in May 2024 with a Ph.D. in Organizational Leadership. My dissertation is a qualitative study on Steward Leadership influences on succession planning amongst Baptist pastors in Brazil.
We aim to recruit, train, place, and network pastors, church planters, and leaders to serve in Brazil. This additional education for us and our team brings practical knowledge for application in Brazil. We are grateful for personal growth.
Our prayer requests:
1. Sarah (17yo) has one more month on her mission trip in the Amazon. Pray for her learning, spiritual growth, and impact as she serves.
2. Laura (15yo) is part of WBC's mission trip to Cleveland, OH. Pray for her learning, spiritual growth, and impact as she serves.
3. Jud & Ben (14yo) are attending a 2-day leadership conference in Aug. Pray for a great learning experience.
4. Jud & Raquel's studies.
5. Upcoming trips to Ottawa, IL, Teays Valley, WV, and Findley, OH.
Thank you for your love, the care you demonstrate to us, your financial investment, and your regular prayers. We are thankful and are deeply encouraged by you.
Grateful always, Jud Hatcher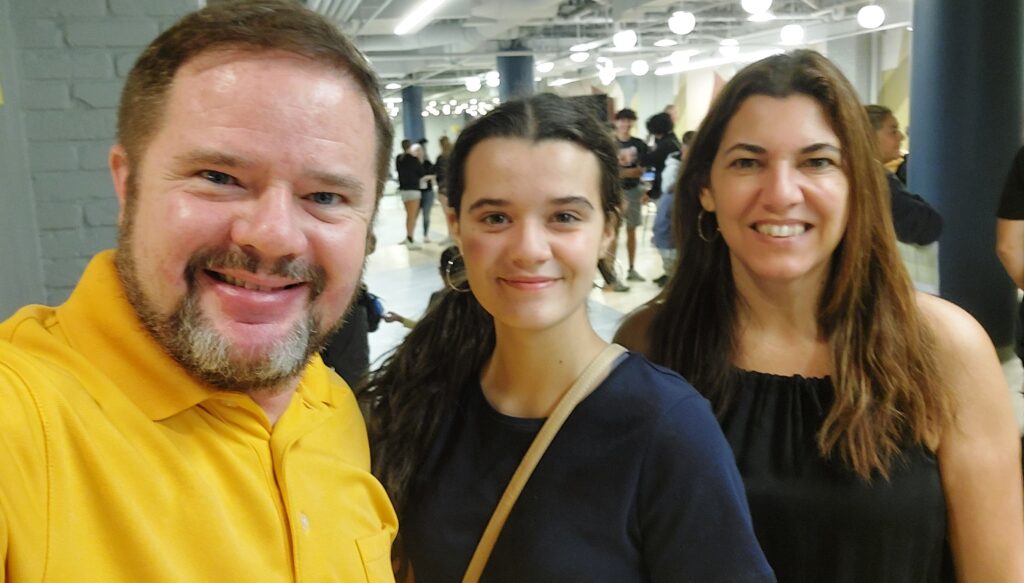 Contact Info:
Jud & Raquel Hatcher
São Paulo, Brazil
judsonhatcher@gmail.com
(872) 400-6522
For ministry donations:
Pastor George Sledd, Treasurer of BFM
P.O. Box 471280 | Lake Monroe, FL 32747-1280
or click here to donate to BFM online.
---