November 19, 2020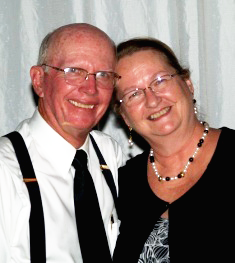 Good afternoon,
Time for me to report to you on some new health issues. 11 days ago I fell ill and had to stop all my work. The suspicion was Covid-19. Here in this part of the world they will not even test until you have 8 days of symptoms. For that reason, I have held off on what was happening. My doctor and a lab technician started caring for me until time for the test. The doctor got me on medication. On Tuesday she had me go to the hospital to run several tests. She kept me for 2 days. The state built a brand new wing on our hospital for Covid patients and treatment. After a cat scan, blood work and the swab test, they discovered that I do have Covid-19, plus dengue fever and an enlarged aorta. Bev was also tested and they discovered that she is positive and has antibodies. A full week before I got sick Bev had just one symptom that did not trigger any suspicion. At the same time my grandson Caleb had all the tell-tale symptoms including loss of smell and taste. Then my daughter Crissy and her husband Dauro also got it. So, we don't know who got it first or where it came from. Anyway, I am home now. My treatment for the 2 diseases continues. It is challenging. For now, I seem to be recovering. Of course, the rumor mill is cranking out fake news. Bev just got a call from a friend in another city in Brazil who had heard that I am on my last leg in the ICU!
Bev and I are now in total isolation for the next 14 days. We are not allowed out and nobody is allowed in here. We would like for you to pray for our family. I felt like I needed to let you know about all of this. Sorry I had to wait this long, but now you know. Thanks to all of you.
In Christ,
Mike Creiglow
CONTACT INFO
Mike & Beverly Creiglow
Caixa Postal 24
69980 Cruzeiro do Sul, Acre
Brasil, SA
mdcreig@hotmail.com
For ministry donations:
Pastor George Sledd, Treasurer of BFM
P.O. Box 471280 | Lake Monroe, FL 32747-1280
or click here to donate to BFM online.

---