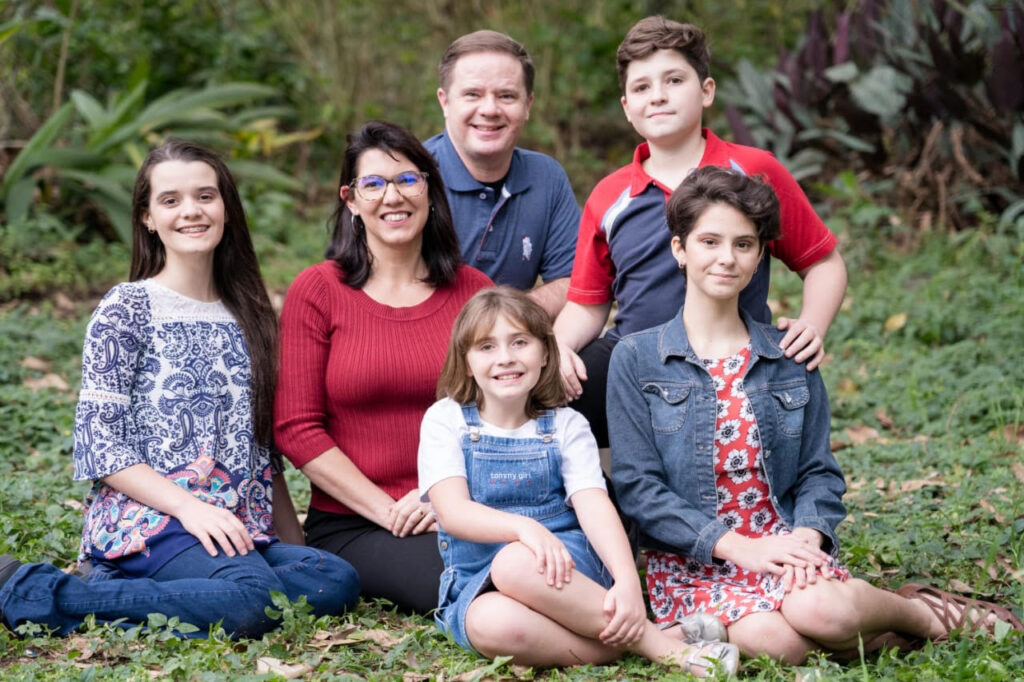 March 23, 2023
Dear friends,
We thank you for supporting us through prayer and financial giving. THANK YOU. Please, continue reading to know how your fervent prayers and investment impact the Kingdom of God in Brazil.
A Swiss Chalet & 98 Leaders
"Rede Convivência" (Life Together Network) had its first DayCamp on March 18th with pastors and their leadership teams to equip churches and inspire leaders. There were 98 participants from three different states. It was a memorable day of leadership development and exchange of ideas. "Rede Convivência" is a network of pastors and churches I started a few years ago that seeks to 1) Promote connectedness between pastors, pastors' wives, and leaders amongst churches and within the church to make disciples, inspire and develop new leaders and pastors for the local church ministries. 2) Recruit, train, place, and network leaders and pastors to plant new churches and expand the Kingdom of God.
Hearting it Together from Chicago to São Paulo
On April 27, 28 & 29, we are hosting the "Heart of the Matter" seminar with Pastor Hanibal Rodriguez from Wheaton Bible Church, Illinois. Pastor Hanibal ministered to my heart and our family when I underwent cancer treatment a year ago. On May 1st (a Brazilian holiday), he will also speak at a conference in Marília, São Paulo, with churches from several cities coming together.
Intentional Expansion Strategy (IES)
The Life Together Network provides monthly gatherings for pastors, leaders, and team members to nurture a healthy context for the leaders to engage in metacognition in meeting local community needs with the Gospel and disciple-making. Healthy and intentional local churches need to develop a Biblically grounded and culturally relevant vehicle for people to hear the Gospel and to mature spiritually. Scripture is foundational, and the Gospel must always remain crystal clear. Additionally, understanding the culture (local context) and using the culture to reach the culture is vital to developing effective ministry strategies to connect with people. The Apostle Paul wrote in 1 Corinthians 9:22, "I have become all things to all men, that I might by all means save some." He was intentional about the way he engaged with people in the context they were in and in a way they could understand. Five core values are: 1) Communication – precise, efficient, and frequent communication. 2) Consistency – all decisions need to be consistent with Scripture and the direction established by the church. 3) Creativity – there is a creative solution for almost everything. 4) Commitment – A commitment made is a promise kept. 5) Recruitment – recruit the right people to mobilize and work strategically. We must recruit for the Kingdom and the local church to inspire new leaders and expand the Kingdom of God.
An Evangelistic (Mexican Food) Picnic
This next Sunday, we are having an Evangelistic picnic with friends (this is an initiative through our current church plant). Over forty non-believer friends are confirmed to join us for an afternoon of Mexican food, activities, and lots of fun as we connect more closely with our friends. We have invited our next-door neighbors, the auto mechanic, the restaurant owner down the street, and friends we have met over the last few months.
International Foster Care Symposium & Center Inauguration
Raquel participated in the IV International Foster Care Symposium at the University of Campinas this week. She was one of the guest lecturers and spoke on "Trust-Based Relational Intervention." A new foster care center for intake and foster parent training will inaugurate on April 4th. Raquel actively recruits new foster care parents and develops teams to assist orphans and at-risk children and parents.
Family Time
Overall, everyone in the family is in good health. Sarah sprained her left ankle but is recuperating quickly. Our kids are doing well academically and are heavily involved in school sports. Sarah is a starter for the varsity volleyball team. Benjamin is a starter for the jr. varsity volleyball team. Laura saved up money while working at Culver's Restaurant in the States for horseback riding lessons in Brazil. Melissa is practicing basketball, soccer, and jiu-jitsu in the after-school program for elementary students. We love to hear our kids pray, are blessed to see how the Lord is growing them spiritually, and have a deep desire to see their unsaved friends surrender to Christ. Raquel has a constant smile in her heart – the joy of the Lord is her strength. I am progressing well in my doctoral studies and am currently in chapter three of my dissertation.
Investing
As you pray with and for us, please consider investing financially in our ministry fund – please designate for church planting, pastoral leadership training, the church network, or foster care.
Always grateful,
Judson Hatcher
Contact Info:
Jud & Raquel Hatcher
São Paulo, Brazil
judsonhatcher@gmail.com
(872) 400-6522
For ministry donations:
Pastor George Sledd, Treasurer of BFM
P.O. Box 471280 | Lake Monroe, FL 32747-1280
or click here to donate to BFM online.
Read more
---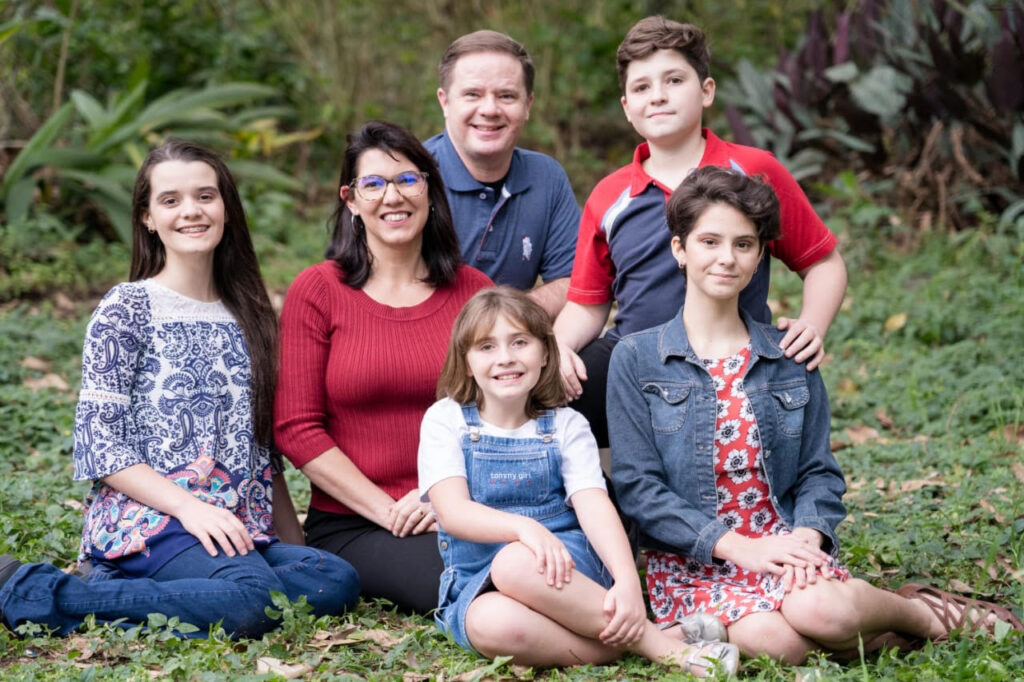 August 20, 2022
Dear friends,
Thank you for your faithful financial support & prayer. Please, pray for me as I will undergo several surgical procedures in the coming weeks. 1) The removal of the port catheter from my chest (cancer-free & no longer needed). 2) Surgery on my hands/wrists due to severe carpal tunnel (I am looking forward to the pain relief). Also, pray for 3) Laura as she continues her cochlear implant hearing therapy. 4) Our return to São Paulo at the end of this year. 5) The church ministries conference at Nova Baptist Church in Manaus, where several pastors and leaders from across the country are flying in for the occasion.
Sarah returned from her two-month mission trip in the Amazon. The Lord used her mightily, and she learned so much while there. Our four children started back to school this week. In September, Raquel will attend a foster care/orphan care conference in Georgia. She is looking forward to this special event.
I have trained leaders with the "servant leadership" framework for the longest time. Within the last year, conviction has grown in my heart for the "steward leadership" framework instead. Let me share a little about "steward leadership." One of the most outstanding steward leaders in Scripture is Joseph. What a leader and administrator! According to author Kent Wilson (2016), "A steward is someone who manages resources belonging to another person in order to achieve the owner's objectives." Wilson discusses the role and responsibilities of the steward. Particularly important for the steward are work ethic, personal virtues, absence of personal vices, training and experience, loyalty to the accountability structure and relationships, wise use of resources, and practical management skills.
In his book, Rodin (2010), addresses the age-old debate "nature-versus-nurture" and posits that leaders are "freed to lead". As his primary thesis, this freedom fosters holistic transformation and renders an obedient response from born-again believers. This obedient response establishes the person's work effectiveness. He continues, "Our call to be stewards is based on our acceptance of each as a gracious gift and our rejection of the lure to play the owner." We are freed from self, equipped by God according to each calling. In addition, "We were created as caretakers of creation, and in Christ, we have been restored to that high and holy calling."
Steward Leadership is a worldview mindset where a called individual is a learner who leads as a proctor administrator, free of second intentions, where with high integrity and character serves another and is responsible for resources (or an organization) with full-fledged decision-making authority and is accountable for those responsibilities, the use of power and the strategies implemented (Rodin, 2010; Simmons, 2019; and Wilson, 2016).
The steward leader is a servant at heart, but not every servant is a steward leader. This leadership lifestyle involves self-denial but not lacking confidence to influence people and outcomes. A steward leader is deeply accountable, trustworthy, and empowered to mobilize and delegate to successfully lead within all levels of an organization, selflessly empowering and encouraging people within his sphere (Simmons, 2019).
If you love to read and acquire new insights. Check out these resources:
* Rodin, S. (2010). The Steward Leader. Downer's Grove, Intervarsity Press.
* Simmons, B. (2019). LDR 9610 Unit 1 Lecture HD. Online Studies, https://www.youtube.com/watch?v=oOv8eyIeKSg&list=PLHAVnCRu3fmg6wLpFmZFrP80dOhf04GEs&index=12
* Wilson, K. R. (2016). Steward Leadership in the Nonprofit Organization. Intervarsity Press.
Thank you for your love!
Jud Hatcher
Contact Info:
Jud & Raquel Hatcher
São Paulo, Brazil
judsonhatcher@gmail.com
(872) 400-6522
For ministry donations:
Pastor George Sledd, Treasurer of BFM
P.O. Box 471280 | Lake Monroe, FL 32747-1280
or click here to donate to BFM online.
Read more
---