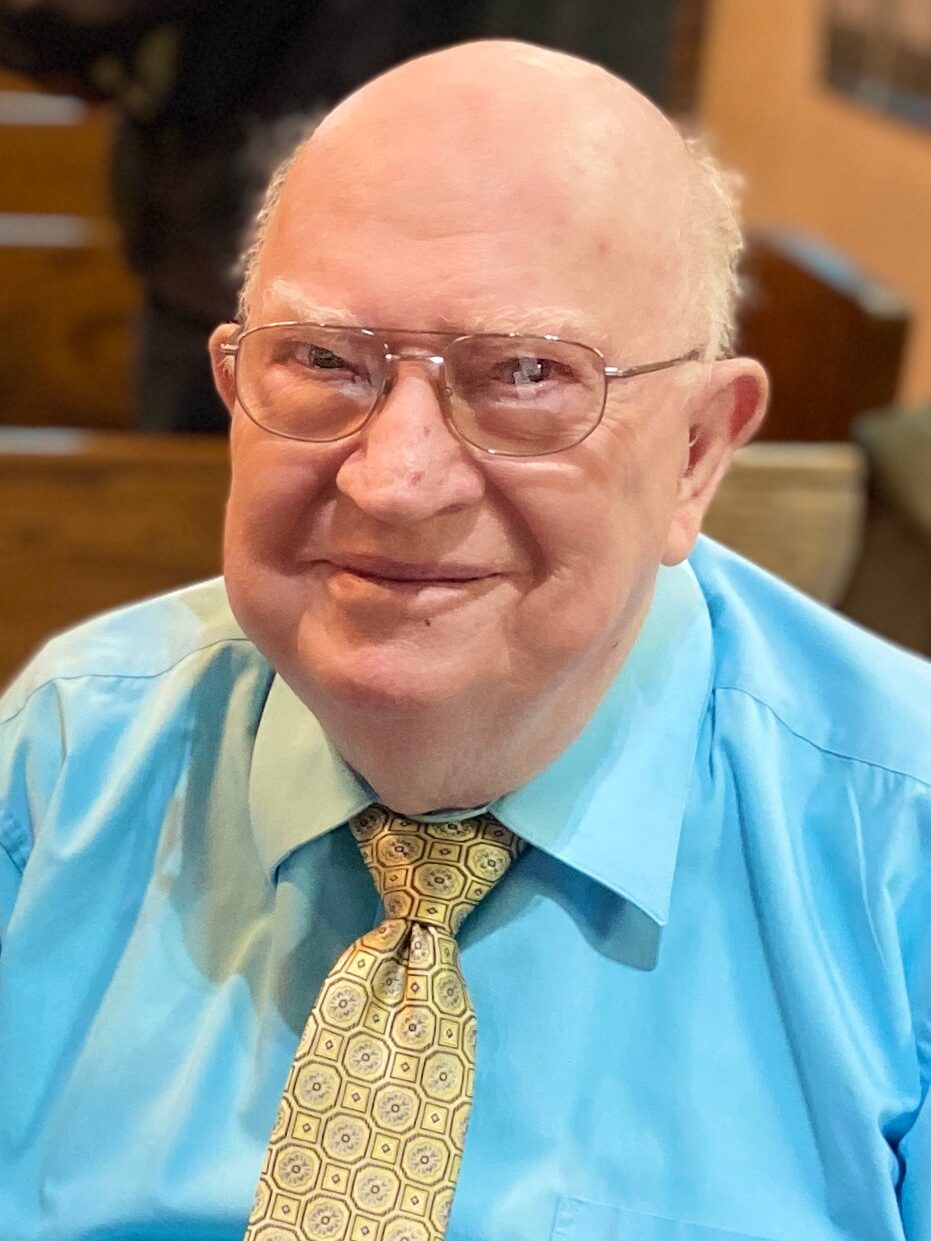 BOBBY D. CREIGLOW
Bobby and Betty Creiglow served in partnership with BFM from May 1960 to May 1993. Bobby also served as Stateside Field Representative for BFM from 1998-2003.
Here is Bobby's missionary service testimony: "We began our missionary service in Faith Baptist Church, Cruzeiro do Sul, Acre, Brazil. This was our home base from 1961-1973. There were five other Baptist Churches in villages scattered up and down the various rivers, and only two had pastors. My service included visiting these churches on a regular basis holding evangelistic meetings, and many times conducting VBS. During the same time period, I was the founder of two new churches, along with another that was started, but not formally organized until some time after I left the area. I visited there several years later and preached to a thriving Church.
Here are some of the churches we either established or nurtured during our 33 years of missionary service:
STATE OF ACRE [Served among these churches already established before I arrived…]
Faith of Cruzeiro do Sul
Faith of Moura Piranga
Faith of Japaim
Faith of Barao
Faith of Parana dos Mouras
Faith of Campo de Santana
I established these two churches during my first term:
Faith of Humaita (1962)
Faith of Colonia de Japaim (1963)
CUIABA/VARZEA GRANDE – STATE OF MATO GROSSO
In 1974, I moved from Acre to Cuiaba, Mato Grosso to build a building and a congregation for fellow BFM Missionary Richard Turner, while he was on his first furlough. When he returned from furlough in 1975, I turned a congregation of thirty members over to him. I continued working with him on the building that was finished one year later. He organized that congregation into the Boa Esperanca Baptist Church in 1978.
In late 1976 or early 1977 I moved just across the river from Cuiaba to the city of Varzea Grande, where after a reasonable search, I found there was no Baptist Church, in the city of 40,000 people, where I set up shop once again. A church building was built for the new church that was organized in October 1978. I served as pastor of the church until 1983, at which time the congregation numbered around 130, and was turned over to a Brazilian Pastor. Two boys, one three years old, and his brother, seven years old, that were in Betty's first Sunday School class, were years later called to preach and organized a daughter-church from the one I had organized.
NOVO DIAMANTINA
Upon an invitation buy a lady saved in the Boa Esperanca Baptist Church who had moved 130 miles miles away to a city called Diamantina, I agreed to start a church in an area on top of the mountain from the city. I started this work by building the church house before ever having a preaching service. In fact, the first service was the inauguration of the new building. One year later, the Novo Diamantina Baptist Church was organized with 20+ members.
I am now a member of
New Life Baptist Church
, Lexington KY, serving every way I can to assist our pastor, Steve Wainright, and our fellow members."
UPDATE, 2023:
Bobby will be 97 years old on 25 July. He is under constant medical monitoring and treatments. As he recently told one of his converts from years ago in an email exchange, "I'm living every day now between the doctors and Heaven." He has been housebound for the past year, too weak to be out and about except to be taken to his numerous doctors' appointments. Also, after suffering a fall in his home late last year, he was hospitalized, and it was discovered that he was acutely anemic. He received the first of what would be several subsequent blood transfusions to replenish his body's blood supply. He was referred to a hematologist and was subsequently diagnosed with failure of his bone marrow to replenish his red blood cells. After other treatments were tried to rebuild and maintain his blood counts, his hematologist prescribed him to receive an injection that acts as a 'booster' to his bone marrow and his blood's ability to carry oxygen to his body. He receives these injections weekly.

He is greatly encouraged also by numerous contacts that have been re-established over the recent years with friends, former church associates, and converts in Brazil who have 're-discovered' and re-connected with him through Facebook. Some of these converts and former associates in the churches he ministered in go back forty or more years ago. He is overjoyed to correspond with them again and hear them tell their stories of how they are continuing to serve the Lord largely to the credit of his ministry and influence on their lives. One of them in particular has gone from Brazil to Mozambique, Africa to serve the Lord there. It fills his heart and these later years of his life with much gladness. As he said during a recent visit, "God is so good!" Please continue to pray that God will strengthen and encourage him as he remains faithful to Christ to the end – that he will finish well.
Pray for him! Reach out to him through every means you can (call, write, e-mail), and let him know you still appreciate him and his service. He would love to hear from you personally, or from your Sunday School class, or your church leadership.
BOBBY D. CREIGLOW [Betty is with the Lord]
279 Mockingbird Ln | Lexington KY 40503
859-278-1932 / home phone
606-425-1424 / cell phone
bobcreig26@twc.com
When you designate your offerings for 'Veteran Missionaries Pension' or for 'Founder's Month Offering' [they are the same], they will be applied toward the continuing and on-going financial honor and support of these faithful life-long servants of Christ.
Click here to give now or you can mail your offering to:
BFM, c/o George Sledd
P.O. Box 471280
Lake Monroe, FL 32747-1280
Read more
---