November 19, 2022
Dear Brothers and Sisters,
Thank God we are doing well, and things are calm. We pray that all is well with our dear friends and supporters. There is news that the COVID is back and increasing, but here in our area things are calm. Thank God!
Now that our seminars for leaders are complete, we are starting back Sunday school for the children. Getting more members involved. We also plan on visiting a village not far from the church to bring people on the bus.
Our services in homes are doing well. Our plan for the next year is to reach out more and get more people involved. At the village of Ubim, we started having services on Saturday night. Several of the musicians from the church are going and helping with the music. Pray that we can reach more adults and that the youth who have been coming for several years can get more involved. This village has lots of young people and young adults. We pray that God will send a couple who would live there. There is so much that can be done.
Thank God we were able to drill a well for the church. We were using the neighbor's. We want to ask for your prayers for what we would like to do in the near future. We would like to have a river ministry to go to the people who can only be reached by boat. This was the ministry that Bro. Hatcher and Bro. Bratcher did a lot in this area. These are continuing fruits of the labors of their ministry. We would love to continue this ministry. We are praying what would be best: to buy a boat or rent one. Pray that God will lead us to what would be best.
Thank each of you for your prayers and support! God bless each of you!
Love in Christ,
Odali and Kathy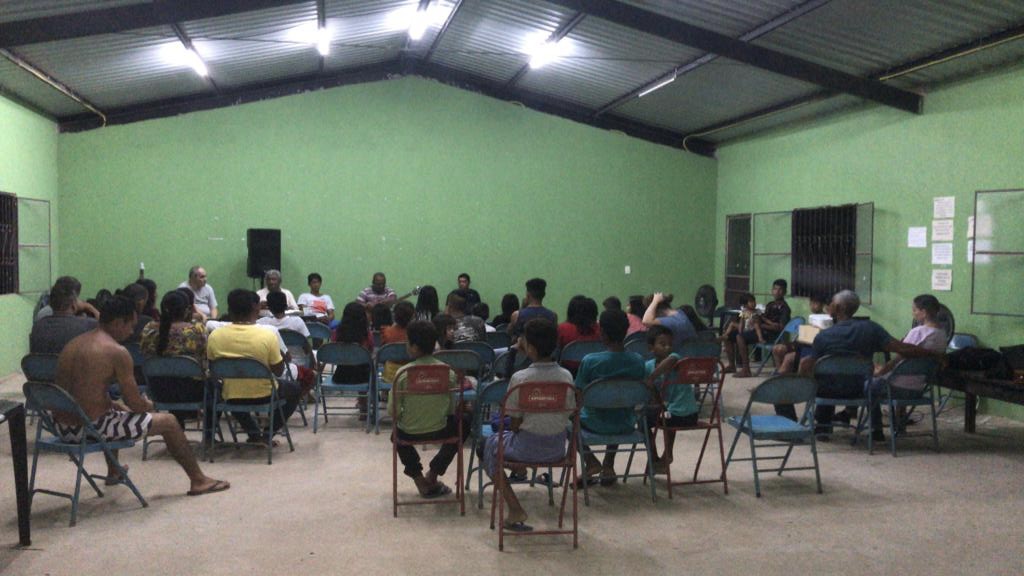 Contact Info:
Odali & Kathy Barros
Iranduba, Amazonas
Brasil, SA
odali_kathy@hotmail.com
For ministry donations:
Pastor George Sledd, Treasurer of BFM
P.O. Box 471280 | Lake Monroe, FL 32747-1280
or click here to donate to BFM online.
Read more
---