November 21, 2021
Greetings to all dear brothers and sisters!
What a wonderful month we have had. God has been working in so many wonderful ways. Can you imagine what goes through someone's mind when they call you to please pick them up because they want to go to church to be saved, and before it was time to pick her up, she felt bad and was taken to the hospital. The enemy thought he could get in the way. This lady lives about one hour away. It was her daughter who got saved when we had a service in their home. As she reflected on what was preached, the Holy Spirit touched her heart and she wanted to be saved. Pray for this family!
Every Friday night we are having service in different homes and different communities. God has opened so many doors. We are working with the members of the church to get them more involved. Many have shown an interest and are being a blessing. We have had two meetings in the home of a Japanese family. They have a son with serious problem as lightning hit him through his computer. His name is Nelson.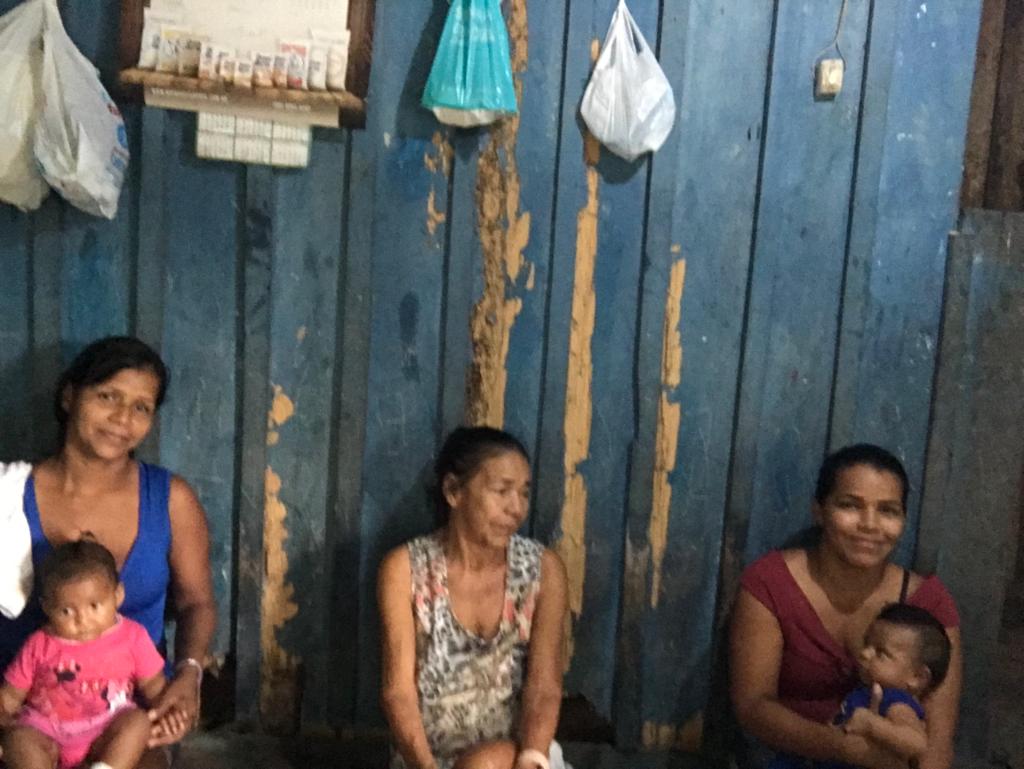 Every Sunday when we are starting our service in the morning, there are many motorcycles that drive by in front of the church really speeding and loud. So, we decided that we were going to have contact with them by giving them free water. Along with the water we are giving a pamphlet with a verse about God being living water and the church information.
Another special situation is an American Jew that has come to visit us. He loves fishing. He has fished here with us 2 times. He said to me once, that he wants to understand about Jesus. This time he has been really moved by the people we are working with, especially one that is 14 that calls us his parents. He asked if he could call us dad and mom. Well, this man said today, "Next time I come I'm going to go to church with you boys even though I'm not a church person." Pray for him. His name is Mike.
God bless each of you. Thanks for your prayers and support!
In Christ,
Odali and Kathy Barros
Contact Info:
Odali & Kathy Barros
Iranduba, Amazonas
Brasil, SA
odali_kathy@hotmail.com
For ministry donations:
Pastor George Sledd, Treasurer of BFM
P.O. Box 471280 | Lake Monroe, FL 32747-1280
or click here to donate to BFM online.
Read more
---