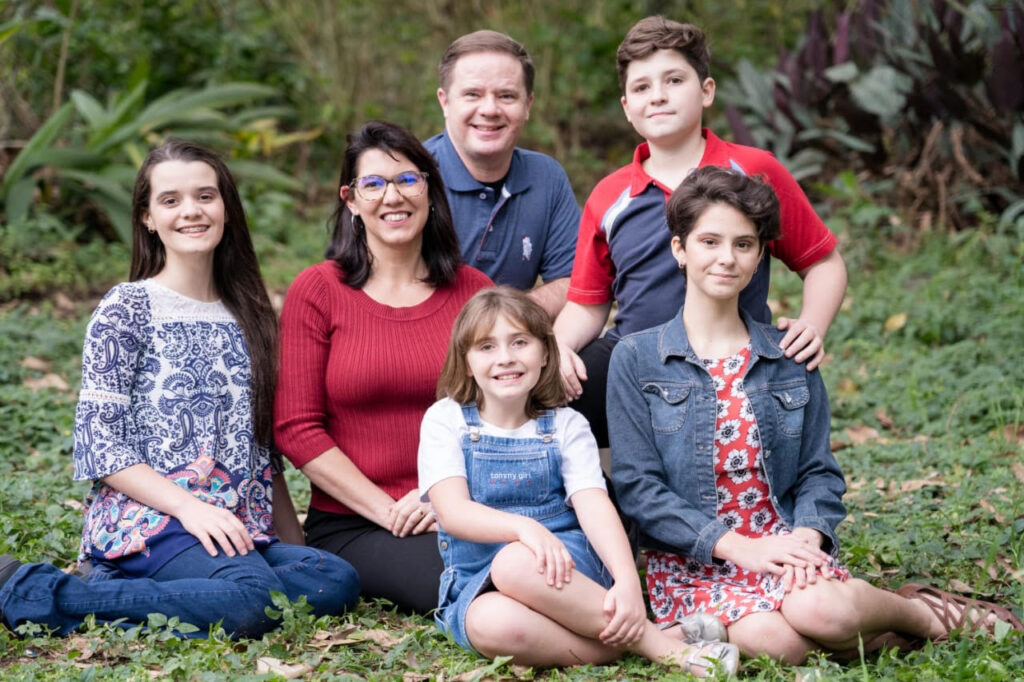 July 25, 2023
Dear friends,
As we reflect on this last month, we celebrate the victories, thank God for His grace, and look forward to more opportunities to serve and share His love. Let us continue to build His kingdom.
Over the last month, we have had the honor of partnering with the mission team (28 people) from Cedar Grove Baptist Church in Stamping Ground, KY, and Igreja Batista Álvaro de Carvalho in the city of Alvaro de Carvalho, São Paulo. Their dedication, fervor, and ministry have made a remarkable difference in the community. My son, Benjamin, and I were invited by Pastor Eliezer Romero and Jennifer Celestino (US team coordinator) to join this vital mission project with the American team.
Construction Project
Firstly, as a team, we embarked on a robust construction project involving the installation of a metal structure and roof over four classrooms and a kitchen. The fruits of their labor are already evident, as these improvements have significantly enhanced the environment for education and meal preparation. A concrete slab was also poured, signaling the beginning of more exciting infrastructure projects for the local community.
Home Visits
Beyond physical construction, the team also built emotional bridges through community visits, where we distributed food supplies to multiple families. These home visits opened opportunities for heartwarming exchanges, shared prayers, and a deeper understanding of local families' daily lives and struggles.
Vacation Bible School
One of the highlights of the mission trip was an intensive week of Vacation Bible School for the local children. The Cedar Grove and Nova Igreja teams' energy and commitment resonated with the kids, inspiring them to engage eagerly in learning about Jesus' teachings. The seeds of faith sown during this week will undoubtedly germinate and bear fruit in the lives of these young ones. The VBS theme was "Following Jesus Changes Everything".
31 Salvation Decisions for Christ
Numerous evangelistic gatherings occurred throughout the week through the local church, Nova Igreja Batista de Álvaro de Carvalho. The positive response from the community was truly overwhelming. Many residents attended, and several found the courage to surrender their lives to Christ. In all, 31 decisions to follow Jesus were made during this trip.
Partnership
My son Benjamin and I had the privilege of serving Nova Igreja Batista de Álvaro de Carvalho (which is a part of Rede Convivência) with the Cedar Grove team during their mission. We engaged with them in ministry, translated, preached, and provided logistical support for Pastor Elieser. Witnessing Cedar Grove, Nova Igreja Batista, and the local community's seamless collaboration has been heartening. The local mayor was also critical in opening doors during this mission project.
Thankful
The fervor and devotion displayed by the Cedar Grove mission team have reignited the community. I want to express my profound appreciation for their efforts and their impact at the church and in Alvaro de Carvalho.
Three Decisions at our Evangelistic Cookout
Our evangelistic gatherings in São Paulo city continue to flourish and bridge us into new relationships within the community. In the last one, we had rendered three decisions for Christ. This next weekend we plan to have an Italian-themed evangelistic gathering Sunday. Pray for us as we cook up great hospitality and present the Gospel.
Fundraising & Prayer Requests:
We humbly reach out to you, our faithful supporters, with two pressing fundraising needs:
1) Sound System, Stage, and Tent:
To enhance our church planting and network gatherings, we require a sound system, stage, and tent. The estimated cost for this essential equipment is 10,000 US dollars, considering the higher expenses for such equipment in Brazil.
2) Second Car Purchase:
Due to the increasing demand and rising expenditure on transportation, we urgently need to acquire a second vehicle. The estimated cost for this much-needed resource is also 10,000 US dollars.
We are humbled by the privilege of serving alongside faithful partners like yourselves. Your prayers and support have been instrumental in the progress and impact of these ministries. As we press forward, we invite you to pray that God's Kingdom will continue to expand and transform lives in Brazil.
Grateful always,
Jud Hatcher
A Note from Raquel

Dear brothers and sisters in Christ, thank you for your constant prayers for us. God is
doing amazing things because of your faithful support in praying and giving. This last
month (July), we certified two new families who will soon foster a child. It was a long
journey because there are so many steps: establishing contact with churches,
presenting at churches that open their doors to us, talking with families, having many
meetings with people, training families, visiting their houses, interviewing families,
preparing documents, reviewing contracts, and finally certifying them to foster. I have
a great team of professionals, volunteers, and interns who help me do that. I'm
very grateful to them. During the last five months, we also focused on getting all the
documents necessary to be approved as a public child protective/foster care
service in our district. Next week (August 2nd ), we'll receive two inspectors from our
district juvenile court. Pray that we receive grace through their eyes. If everything goes
well, we should start receiving babies, children, and teenagers. In preparation for
this inspection, we're trying to finish the nursery. If God touches your heart and you
would like to help us buy furniture, toys, baby items, decorations, etc, please donate
specifically to our foster care program. Thank you again for participating in this
ministry of protecting children when their parents and biological family can't. My email
is raquelhatcher@hotmail.com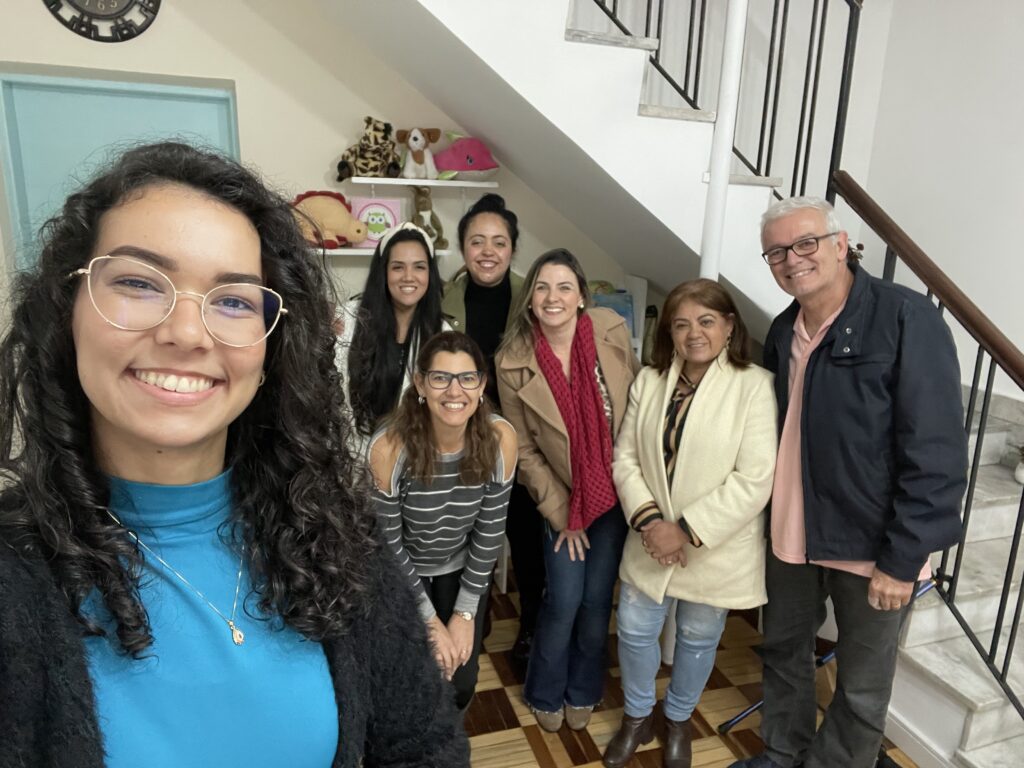 Contact Info:
Jud & Raquel Hatcher
São Paulo, Brazil
judsonhatcher@gmail.com
(872) 400-6522
For ministry donations:
Pastor George Sledd, Treasurer of BFM
P.O. Box 471280 | Lake Monroe, FL 32747-1280
or click here to donate to BFM online.
Read more
---