Update from Mark Pyles, BFM Director
The G3 Conference in Atlanta on September 21-23 was filled with amazing preaching on the sovereignty of God, and great worship from a crowd of over 8,400 people. And it was such a privilege to represent BFM at our booth and conversing with so many people. Our conversations varied from potential missionaries (one of which was a medical doctor missionary seeking a new agency), to pastors seeking new missions agencies to support, to members from various churches across the country, to friends and acquaintances.
The booth was manned by Sheridan Stanton and myself, joined by John Moore, who oversees the missions ministry at Grace Baptist in Fairborn.
It was such an honor to explain to so many people there what makes BFM so unique — particularly our doctrinal beliefs concerning the sovereignty of God in salvation and that we do not send missionaries but come alongside the local church as they send missionaries. So many people showed great interest in us when we shared those distinctives.
It was a humbling privilege to represent the wonderful missions ministry of BFM. We pray that the contacts made result in new relationships and that God would use them for the furtherance of the gospel across the world!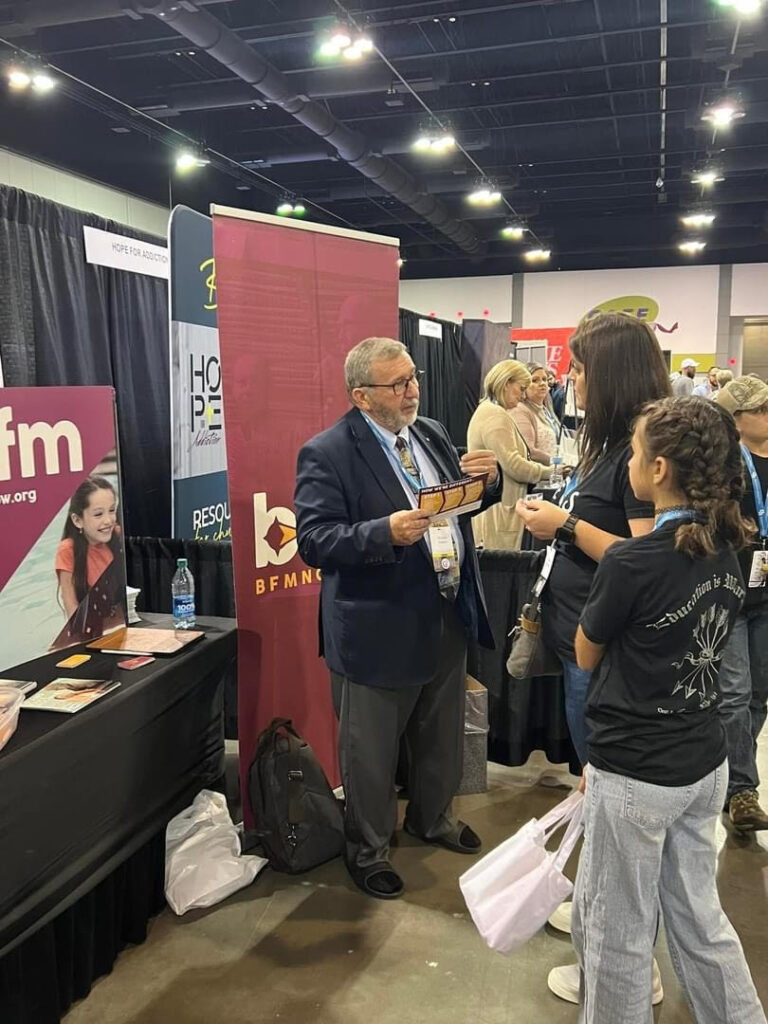 ---