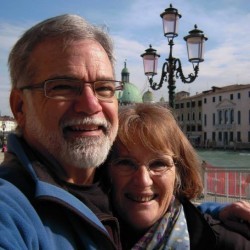 January 15, 2023
Dear Fellow Disciples of Christ,
We hope your new calendar year is starting well. This is the first week of my 71st year and it doesn't seem much different from last week. (LOL) It is good to remind myself that with the Lord "one day is as a thousand years, and a thousand years as one day."
We are thankful and encouraged by the blessings from our Father this past year. He has given us fruitful opportunities in new friendships. Last week Judy was out walking and saw a lady who had stopped and was swinging her leg. Judy asked her if she was OK and this lady responded that she was fine but had recently had a hip replacement. This encounter led to a long walk together. The lady began sharing details of her life. She just turned 70 on December 25 and was impressed that she was the same age as Judy and I. She was widowed a couple years ago, is quite lonely, and strongly encouraged Judy to come and visit her! They have been texting each other. God has given us a number of similar encounters this year and the process of pursuing these friendships and sharing what He has done for us continues.
Our church meeting today was wonderful. We are studying through the letter to the Hebrews. The congregation is avidly attentive. Our Bible studies during the week are also going well. During the last three days we learned that two of the participants placed their faith in Christ. One is Kerwan, a young man who is now a High School Science teacher. We have had the joy of presenting the Gospel to him since he was in Elementary School. He regularly came to Youth meetings when he was in Middle School and High School. He will be getting baptized soon. He is one of the two believers besides Judy and me in the Bible study in L'Union. The participants in this Bible study show a great interest.
The other confession of faith is by Elliot, the oldest son of the couple who host the Bible study in their home in Campagne sur Arize. He trusted Christ on Christmas Day. The Parents led him to Christ when he expressed a desire to trust Jesus.
The youth meetings are also very encouraging. Most of the teenagers who come are believers. This year we are discussing how to express your faith and share the good news.
Thank you for your prayers and support. Please continue to pray for the believers and those who are seeking as the Light of God draws them. Give thanks with us for the new believers and the growth of the disciples.
May our Father's love be evident to you today,
Judy and John Hatcher
Contact Info:
John & Judy Hatcher
4, rue d'Aspin
31170 Tournefeuille, France
JMHatcher@aol.com
Present USA phone 1-812-416-1033
For ministry donations:
Pastor George Sledd, Treasurer of BFM
P.O. Box 471280 | Lake Monroe, FL 32747-1280
or click here to donate to BFM online.
Read more
---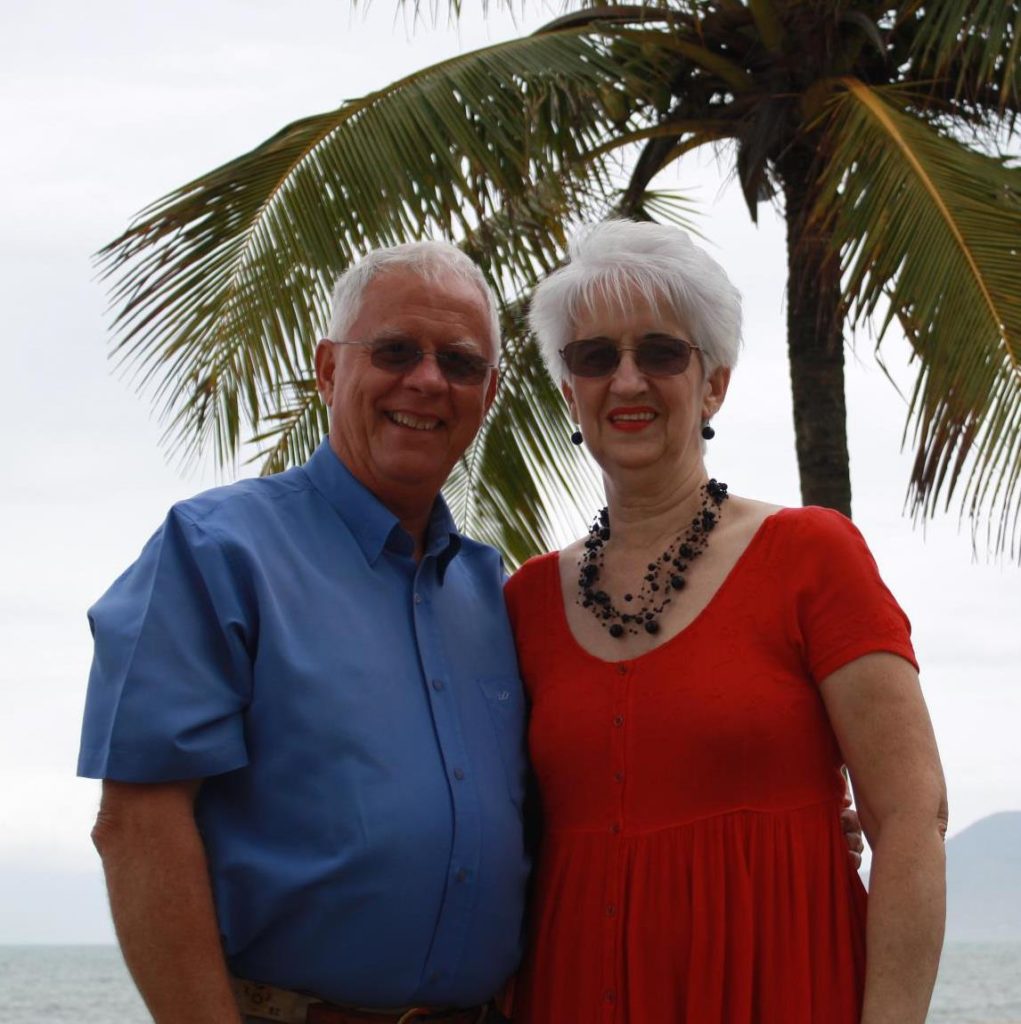 July 22, 2021
Dear friends and family,
It has been totally AWESOME to have been in Brazil and then good to have come back to the States. Brazil is about where the United States was about 9 months ago with the COVID virus. Our travel was restricted, but while there, we found the enforcement was loosely applied.
The Church services were observing social distancing and using masks. It was a pleasure to get to preach in all services and to also visit other Churches to tell about the Seminary. Also was able to preach in those other Churches (while using no mask).
The COVID in Brasil is limiting the in-person classes and it is also limiting the classes financially as the Pastors are unable to work their second job and that limits their income.
While we were in Caraguatatuba, we were able to visit the widow that helped us as we began the last Church plant. It was on the very porch that this picture was taken that we had the first services. We remained there until we were able to rent a building. We were also able to talk with some more people that are interested in the Seminary classes. We are looking at holding these classes in the Hotel where we have held Pastors conferences in years past. The owner of the Hotel has always worked with us when we have asked for his help. He has also attended our classes in years past.
We have not let this COVID stop us from teaching the classes. We have used the same methods that many pastors here in the States have used: the internet. We have had 4 zoom classes but the pastors are chomping at the bit to get back to the face-to-face classes. Pray for the upcoming classes and the people who will be impacted by these classes. In everything we do, we see the AWESOME hand of God.
Thank you in advance for your continued prayers for the Pastors and others that will be continuing their learning about our Savior and how to spread the GOOD news about our returning Savior.
Continue praying for our granddaughters Chelsea and Ashley as they are going through some serious health problems. Also pray for their parents as they search for the right doctors to treat them.
Thank you for your continued support for us in prayer and financially. Thank you to Baptist Faith Missions for believing in us and for always giving us the added backing to continue the good fight.
In His service,
Aj and Barbara
CONTACT INFO
AJ & Barbara Hensley
592 Emery Court
Lexington, KY 40505
AJ: 859-539-2302 | Barbara: 859-539-1424
ajcaragua@gmail.com
Read more
---