September 19, 2022
Dear Friends,
Last month, Charlene began giving English classes again and we had one student already make a profession of faith after coming to a church service on the following Sunday. We are also having students from some of our computer classes and martial arts classes attending church as well. These classes have been a great way for us to get to know people in our community that probably wouldn't come if we only offered Sunday worship services. We are rejoicing!
There is a young couple in our church who feel called to missions and we are preparing them to go to Portugal in the near future. Their names are Yago and Manoela. Right now, they are waiting on their work visas to Portugal to be processed. In the meantime, they are helping with various ministries at our church, and I have had Yago preach in the pulpit as well. I am super excited about our young church learning that they are also a sending body of Christ, not just a growing body of Christ. It's not going to be easy to support them, but Yago will also be a "tent-maker", having a secular job as computer consultant to help with their support. Charlene and I plan to go visit them after they get settled in to use our experience to help them identify some fields of opportunity for gospel outreach. Less than 1% of Portugal's population identifies as "born again" believers in Jesus Christ. At the same time, most Portuguese people claim to have religion, just not Biblical religion. Yago and Manoela know that their work will not be easy, but they know also that the Lord will be with them to work in the hearts of those whom He will call at the preaching of the gospel.
Our travel team, Alpha, is in the middle of a three-week trip to minister in the interior of our own state, Parana, and in the next state northwest of us, Mato Grosso do Sul. They have invitations to share the gospel in several schools and I will be traveling there tomorrow to minister with them. This month we have already had the privilege to preach to over 2500 students along with their school staff. There have been hundreds of public professions of faith at these events, and we constantly receive word from school principals and local pastors of what a change they are seeing in many of those who receive Christ. We are thrilled to have this liberty still open to us and we plan to take advantage of it for as long as the Lord provides.
Charlene and I are very grateful for your faithful prayers and generous support of our ministries. Thank you very much.
In Christ's love,
Bobby and Charlene Wacaser
Contact Info:
Bobby & Charlene Wacaser
Rua Laudelino Ferreira Lopes, 279
Sobrado 1, Novo Mundo
81050-310 Curitiba, PR. Brasil
Phone: 55-41-99899-2333
bobbymichael_1@hotmail.com
For ministry donations:
Pastor George Sledd, Treasurer of BFM
P.O. Box 471280
Lake Monroe, FL 32747-1280
or click here to donate to BFM online
Read more
---
March 24, 2022
Dear Brothers and Sisters,
We pray and hope that all of you dear friends are doing well! We are doing well. Thank God things are doing well and getting back to normal. We are being able to start back our services in the different communities. We are making plans to have special programs in these different communities and also have some special programs in schools. Since distance is a problem here, we want to go into the communities. One of the things that we are planning is to have a special pizza day in each of these places and different schools. If you would like to help us with this project, we would be grateful. We figure that it will cost around $400.00 for the places we plan on going.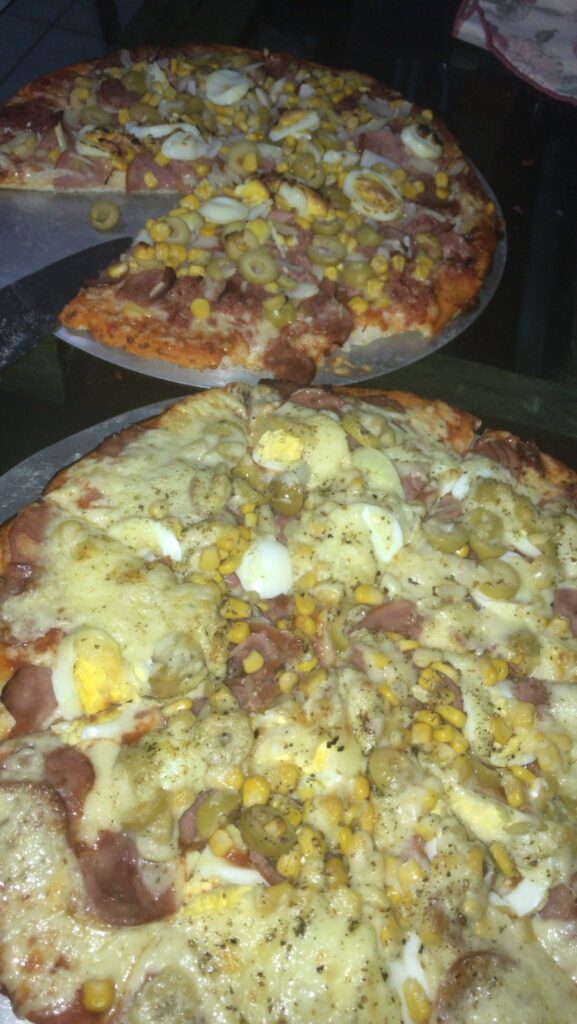 Our Friday services in homes is doing well. In the village of Ubim, we have started night services. Kathy has been going there for 7 years and works with 50 to 60 kids under 15. Pray as we have services and reach out to the adults and families there.
At the main church, Pedras Vivas, we are doing fine and still working on training adults for different ministries. We hope and pray that they will see the need more and more to reach out to the lost people around us.
A special thing happened with one of the teenagers who stays here with us most of the week. He has helped Kathy in Ubim for several months. He wanted to continue helping there but because of being in school he couldn't go. But he decided to ask the principal if on Monday he could leave a little earlier to go with Kathy. The principal said sure, bring a letter from your pastor saying that you're going there to help every week. So, he took the letter. The day he went to talk to the principal it was a different person. She seemed to be giving him a hard time. After questioning him a lot he thought that she was going to say he couldn't go. But was he surprised!!!! She said, you can go, and I also want you to play some praise songs here at the school and talk about God! He sent Kathy a message totally surprised!!!!! Praise the Lord. Pray for the teen. His name is Gabriel, and he is 15 years old.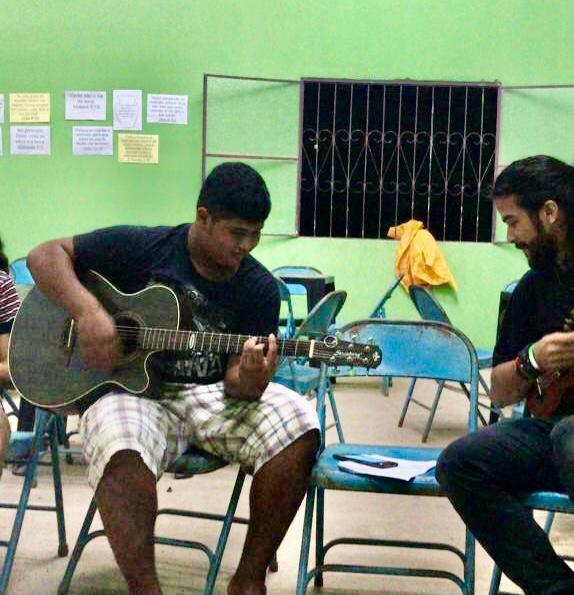 We thank God for each one of you who pray and support our ministry. God bless each of you!
Love in Christ,
Odali and Kathy Barros
Contact Info:
Odali & Kathy Barros
Iranduba, Amazonas
Brasil, SA
odali_kathy@hotmail.com
For ministry donations:
Pastor George Sledd, Treasurer of BFM
P.O. Box 471280 | Lake Monroe, FL 32747-1280
or click here to donate to BFM online.
Read more
---