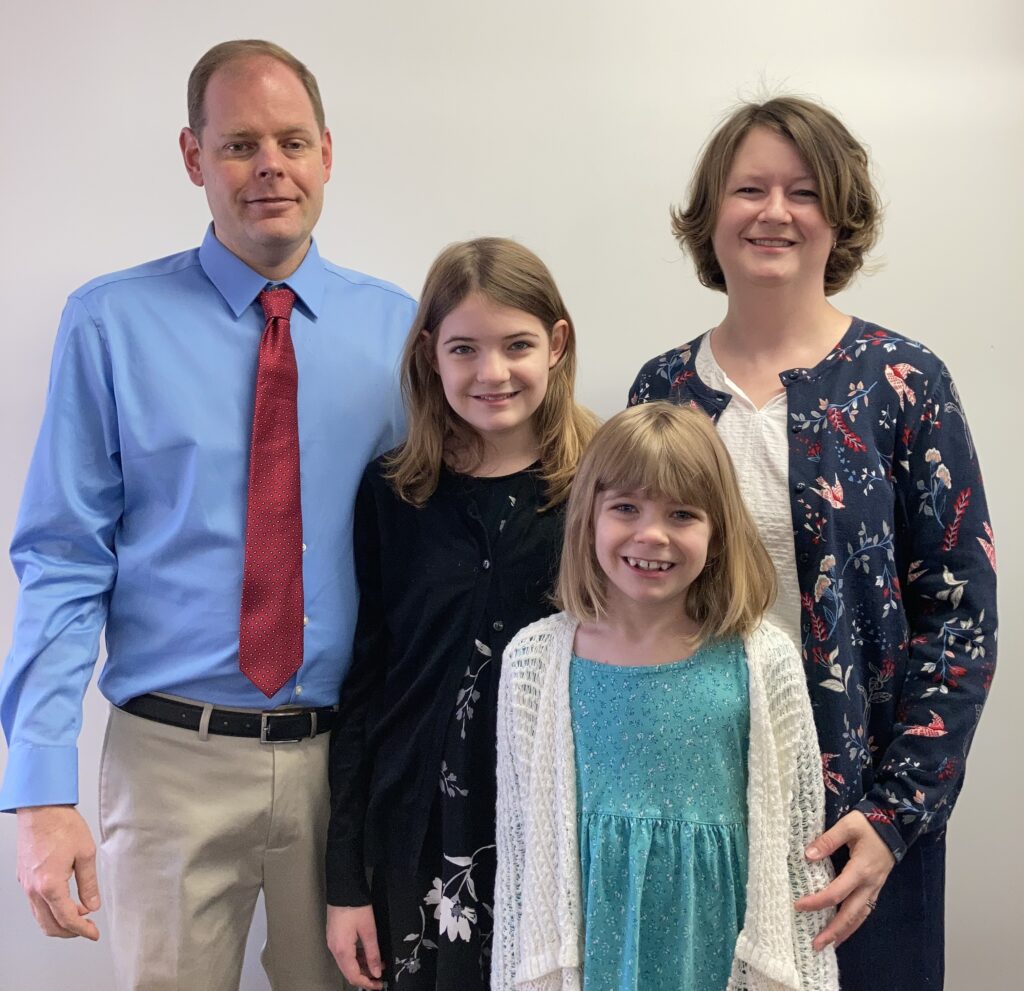 January 5, 2022
Dear praying friends,
We hope this update finds each of you all doing well. We wish you each a Happy New Year. It is hard to believe that it is already 2022. Time passes so fast.
As I type this prayer letter, I (Nathan) am currently in a guest house in Nairobi with the family. We had a rough trip back to Kenya and unfortunately, our luggage for the whole upcoming term did not make it on our flight. So, we had to wait a few extra days in Nairobi for the luggage. We praise the Lord that our luggage did finally make it this morning, so we are planning to return to Kitale tomorrow morning, Lord willing. We thank the Lord that we have all our items with us.
What made this past trip so challenging was all the Covid protocols at all the airports and the various flights. We had to show all our documentation at each airport, and had to have a negative Covid test for all our family within 72 hours of traveling. Europe is also stricter now and has had a recent breakout of Covid cases, so it was challenging traveling there as well.
All in all, we praise the Lord that we have made it safely back to Kenya and we are looking forward to getting back to our familiar surroundings in Kitale. Please pray with us for this upcoming term, that all we do would bring honor and glory to God. We desire to please Him and serve where He leads.
There are many things that we need to get accomplished in the upcoming days, to resume ministry and life in Kitale. Please pray for us as we readjust and get set up again. We look forward to sharing more in next month's update. We appreciate each of you so much and your heart for missions.
I will leave you with 1 Peter 5:7, which says "Casting all your care upon him; for he careth for you." May we cast all our cares upon Him this upcoming year, trusting Him for all the results.
Blessings,
Nathan and Carrie Radford
Contact Info:
Nathan and Carrie Radford
naterad[at]yahoo.com
P.O. Box 4150
Kitale, Kenya 30200
For ministry donations:
Pastor George Sledd, Treasurer of BFM
P.O. Box 471280 | Lake Monroe, FL 32747-1280
or click here to donate to BFM online.
Read more
---