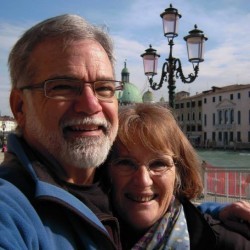 December 8, 2020
Dear Brothers and Sisters,
May this find you enjoying the Lord's blessings despite the painful, difficult and restrictive times in which we find ourselves. A couple of weeks ago a brother in Christ who was a great friend passed from this world where death reigns to the presence of our Savior. I had the privilege of speaking to his immediate family at the service. But, I just reverberated the glorious message of Jim Evans' life.
Jim Evans is in the very top portion of the people God used to enable me to understand better how to follow Christ. He was a great friend for 49 yrs. I had the privilege of being his pastor for 25 years. Yet, by example, he was a wonderful shepherd to me and our family and many others. Like "Barnabas", the Son of encouragement, Jim "was a good man, full of the Holy Spirit and faith."
Jim came from a dysfunctional family, but you never would have known it. While still a teenager, he trusted Jesus, and found a new family. He became an exemplary father and husband. What a team he and Carolyn made, a match made in heaven. His life touched many, especially kids. There was a big treasure of compassion in Jim's heart for those who were needy as he had been. He loved to "bus them in" or go to steer them toward the Lord when they got in troubled. Over a period of twenty years, Carolyn and Jim invested thousands of hours reaching and teaching children about the Savior. Later, working with kids who were legally in trouble to bring them to Christ became his passion. God used Jim to teach all of us!
About three years before I met them, Jim and Carolyn lost their oldest child, a boy in fourth grade, in a car accident on an icy road. However, I have never known anyone who was more filled with the joy of the Lord and faith than Jim. Carolyn, and Jim have a big place in Judy's heart and my heart. While extremely respectful to us as their leaders, they loved us like their own kids and were the on-site grandparents for our children.
The great reunion in the presence of our Heavenly Father has already started for Jim…Jesus, David, Gayle (daughter who died 4 years ago), and all the ones his life touched. They will keep on arriving. I can see him bouncing forward on his feet smiling from ear to ear as he greets them…and one day us!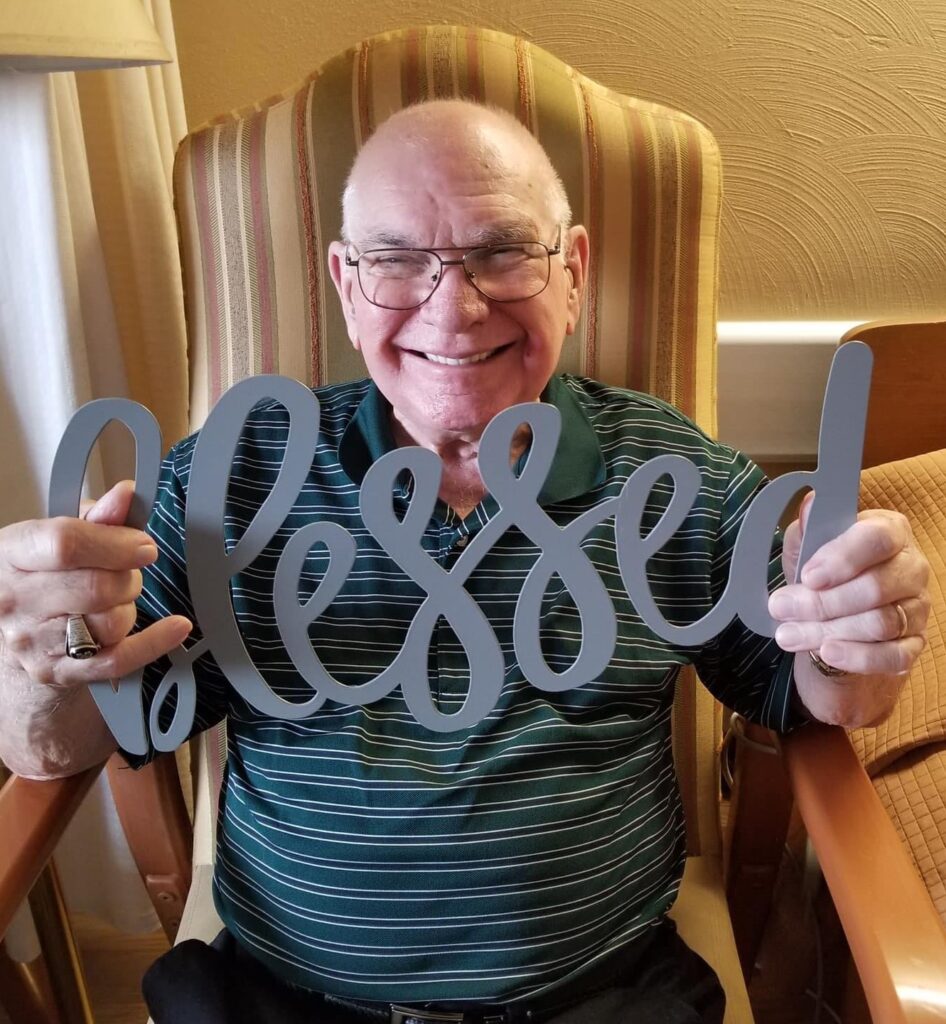 Jim's life was "faith expressing itself in love". He loved to serve. He loved the needy. He loved projects…especially when they could be used by God to touch the needy. The reality, "We live by faith, not by sight. " (2 Corinthians 5:7), was so evident in Jim's life. "Then I heard a voice from heaven say, 'Write this: Blessed are the dead who die in the Lord from now on.' 'Yes,' says the Spirit, 'they will rest from their labor, for their deeds will follow them.'" (Rev. 14:13)
Jim often started a conversation with a great biblical passage which was on his mind. Today I think he would say,
"Rejoice in the Lord always. I will say it again: Rejoice!

Let your gentleness be evident to all. The Lord is near.

Do not be anxious about anything, but in every situation, by prayer and petition, with thanksgiving, present your requests to God.
And the peace of God, which transcends all understanding, will guard your hearts and your minds in Christ Jesus." (Philippians 4:4-7)
Thank you, dear Heavenly Father, for giving us Jim.
And, speaking of giving. Jim and Carolyn were ardent supporters of missionaries for over 60 years, especially through Baptist Faith Missions. They requested that people honor Jim by sending offerings in his memory to Baptist Faith Missions. Some of you knew Jim. For all, if my narrative of Jim's life touched you, maybe you would like to give a gift in his memory or in memory of someone God used to shepherd you!
God is at work in France and through the lives of folks from our church. I will save that for another letter.
Thankful for people God has used to shepherd us,
John and Judy
Contact Info:
John & Judy Hatcher
4, rue d'Aspin
31170 Tournefeuille, France
JMHatcher@aol.com
Present USA phone 1-812-416-1033
For ministry donations:
Pastor George Sledd, Treasurer of BFM
P.O. Box 471280 | Lake Monroe, FL 32747-1280
or click here to donate to BFM online.
Read more
---