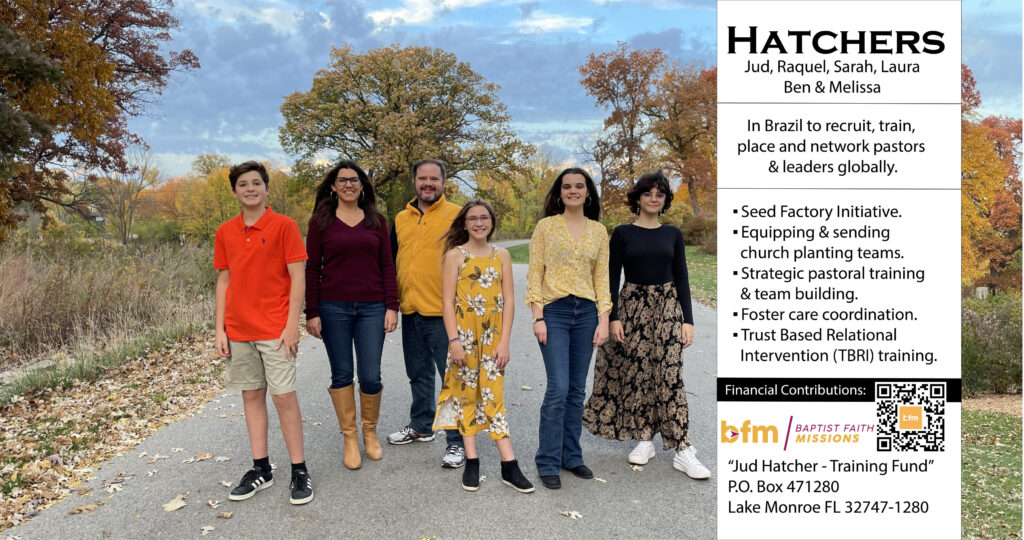 October 28, 2023
Dear friends,
I am sending several pictures and writing less this month. Please, view each picture prayerfully and receive our full expression of gratitude for your partnership with us in missions.
What an incredible time with David and Kym Pitman while they were in Brazil. During their 14 days with us, we traveled to 21 different cities, covering 2055 miles. Visited 24 churches, ministered to 20 pastors and their families in their homes, David Pitman preached 9 times, participated in two debate panels with Brazilian pastors, ministered at 5 Sunday services with 320 people in all, preached at the Saturday Churches' Gathering in Paraná with 130 present. Spoke at the pastors & leaders' breakfast meeting with 43 participants in Garça, Sao Paulo. Kym Pitman had 4 speaking engagements with women. We visited the foster care center Raquel coordinates in São Paulo and were joined by 250 people at the September Conference in Lupercicio, São Paulo. There were 48 decisions made (salvation, baptism, reconciliation, and call to ministry).
My parents (veteran missionaries, Paul and Wanda Hatcher) came to Brazil in October. During their trip, we had two leadership conferences where he spoke to the men and she spoke to the women, one in Cornélio, Paraná state, and the other in Alvara de Carvalho, São Paulo State. We visited several pastors and their families in their homes. We also had the opportunity to visit the foster care center Raquel coordinates. It was a significant time with them for us as a family and had incredible moments together at the lake, at the park, at home at the kids' school, and at church gatherings.
We humbly reach out to you, our faithful supporters, with two pressing fundraising needs:
a) Sound System, Stage, and Tent:
To enhance our church planting and network gatherings, we need a sound system, stage, and tent. The estimated cost for this essential equipment is 10,000 US dollars, considering the higher expenses for such equipment in Brazil.
b) Second Car Purchase:
Due to the increasing demand and rising expenditure on transportation, we urgently need to acquire a second vehicle. The estimated cost for this much-needed resource is also 10,000 US dollars.
As we step into the new month, we ask for your continued prayers and support. The harvest is plentiful, but the laborers are few. Let's continue partnering in this Kingdom work.
Grateful always,
Judson Hatcher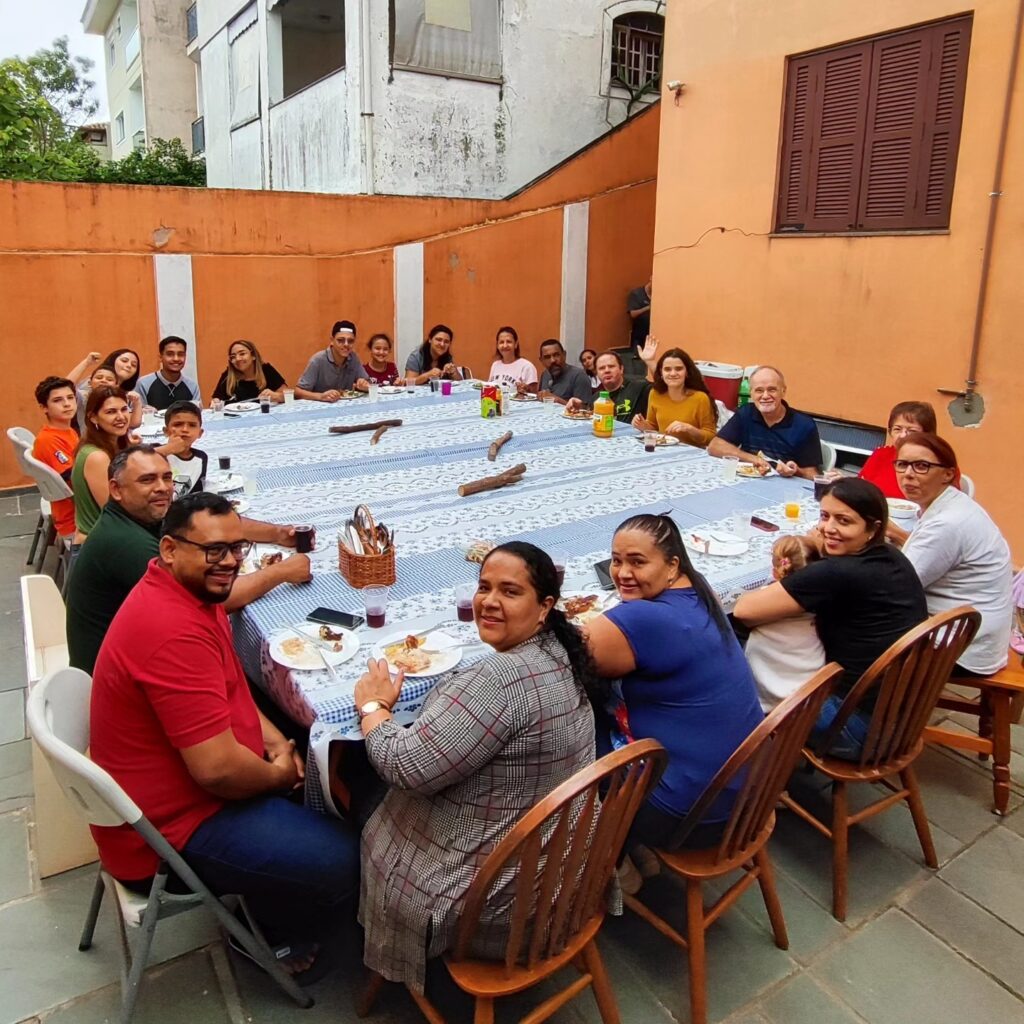 Contact Info:
Jud & Raquel Hatcher
São Paulo, Brazil
judsonhatcher@gmail.com
(872) 400-6522
For ministry donations:
Pastor George Sledd, Treasurer of BFM
P.O. Box 471280 | Lake Monroe, FL 32747-1280
or click here to donate to BFM online.
Read more
---