Posted on 14Jul CATEGORIES: General, John Mark & Judy Hatcher [France], Letters Tags:Tags: Abigail, Amelia, blessing, Brian Nussmeier, discipleship, Gospel, John Mark Hatcher, Judy Hatcher, Romans, share the gospel, youth meeting0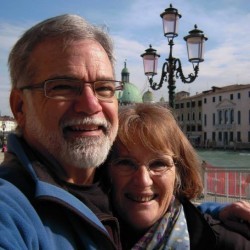 July 14, 2021
Dear Brothers and Sisters,
Today is Bastille Day in France. It is similar to the 4th of July in the USA. This celebrates the overthrow of the monarchy in France. At this moment all is quite and at 11 o'clock in the morning it is 61 degrees Fahrenheit. While the western part of America has had extreme heat this summer, we have had unusually cool and rainy weather here.
The Lord has blessed the church meetings during the past month. It is good to see God at work in the lives of the members. There have also been some special moments that exemplify God's continual work in our lives and the opportunities that He gives us to be His witnesses where He has placed us.
Last Sunday we had a surprise contact with Amelia, the first lady to make a profession of faith here. She has lived south of Barcelona, Spain for quite a while and it had been about 10 years since we had last seen her. We enjoyed having her in our home for dinner and having a time of fellowship with her. I am including the a "selfie" she took with us on her way out.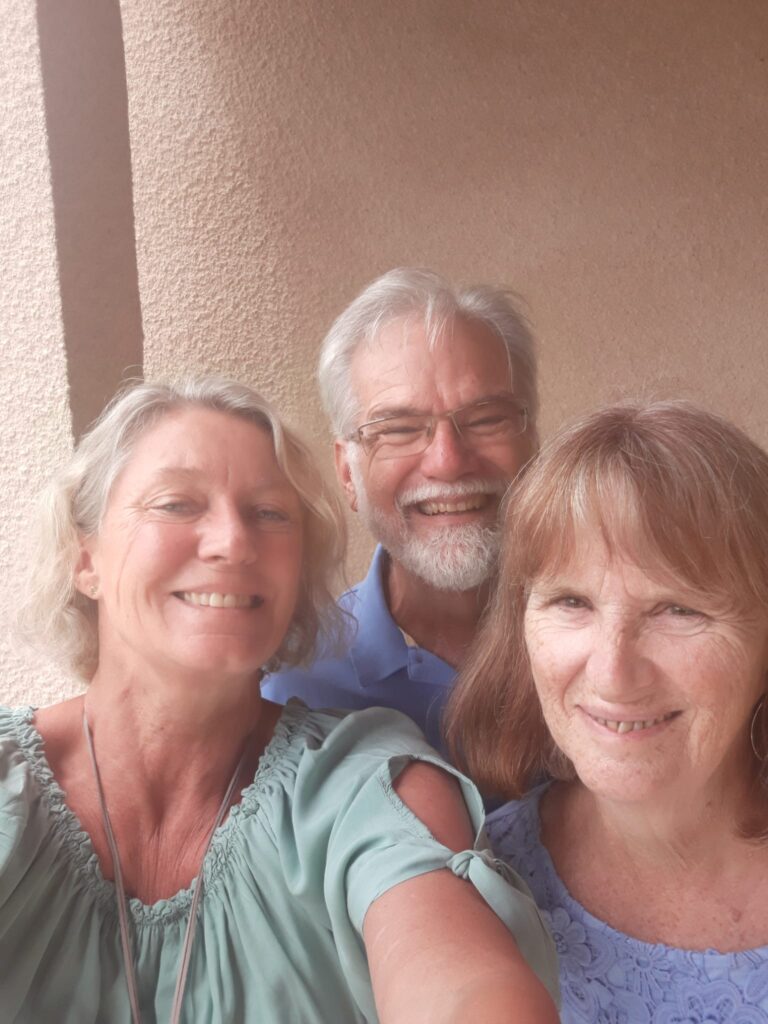 Earlier this week, we were at our local grocery store when a young lady in store worker clothing ran up to us (all wearing masks) and excitedly told us how great it was to see us and how she wanted to spend time with us and tell us about what is happening in her life. This girl was a school mate of our oldest granddaughter, Abigail, and for many years came to youth meetings. Judy invited her for dinner this past week and she poured our her heart. She needs Christ and the Lord has reopened this door. Please pray for I..s and our witness to her. The Lord will know for whom you are praying.
Judy and I just finished listening to a recent message by Brian Nussmeier. He and his wife Sherri became a part of our congregation in Evansville in the late 70s three weeks after he had trusted the Lord in the state of Washington. He had just completed service in the Navy and God led them along with two very small children to the church in Evansville, his hometown. What a blessing it was to hear his message on discipleship to the church where he is now an elder.
Our Heavenly Father has and is good to us beyond our imagination. My reading this morning in Romans included chapter five where Paul tells of God pouring His love into our hearts. May it overflow to those who are so needy around us.
We are inexpressibly grateful to God for placing you in our lives!
From Tournefeuille, France,
Judy and John Hatcher
Contact Info:
John & Judy Hatcher
4, rue d'Aspin
31170 Tournefeuille, France
JMHatcher@aol.com
Present USA phone 1-812-416-1033
For ministry donations:
Pastor George Sledd, Treasurer of BFM
P.O. Box 471280 | Lake Monroe, FL 32747-1280
or click here to donate to BFM online.
Read more
---