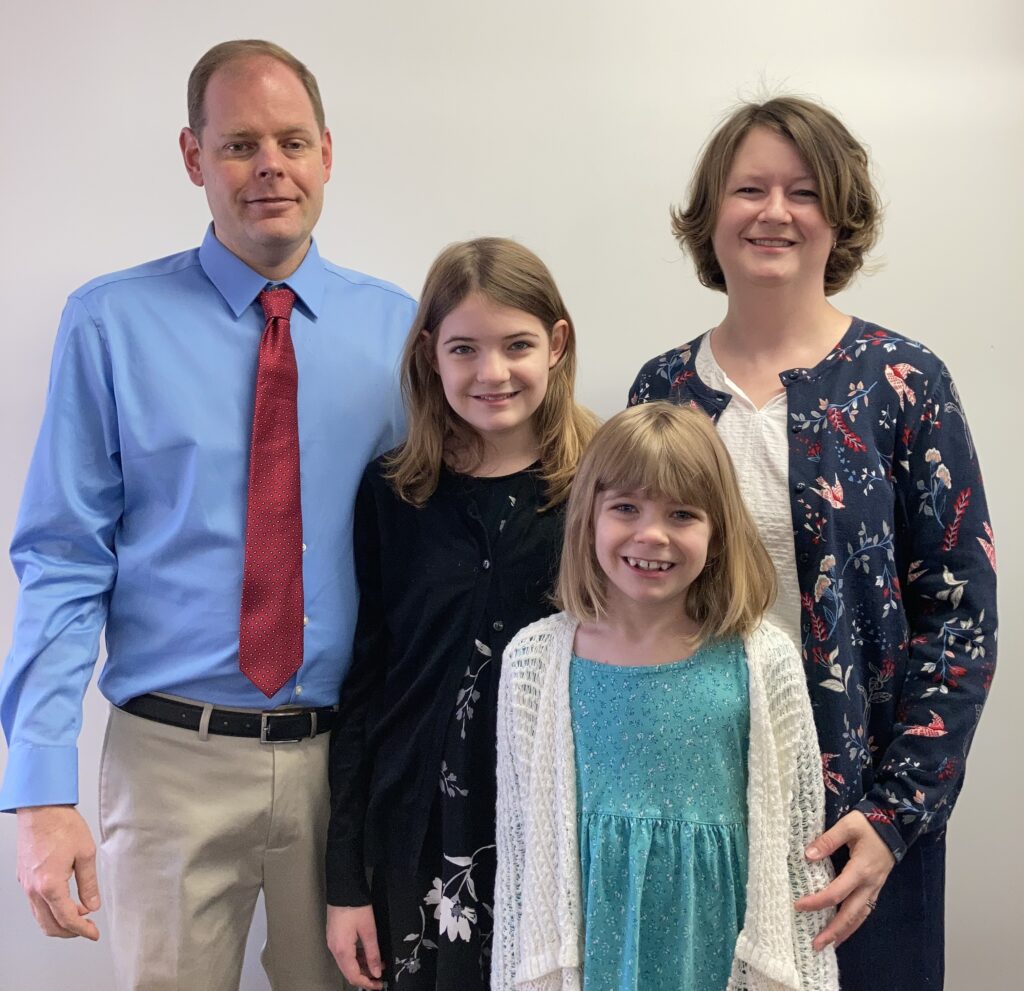 December 3, 2021
Dear praying friends,
Another month has come and gone, and we are officially at the end of 2021. What a challenging year it has been, yet the Lord has been with us through it all. Through these challenging times, may we trust the Lord more than ever before. 1 Chronicles 16:11 says "Seek the Lord and his strength, seek his face continually." Amen. May this be the desire of our hearts.
We have officially booked our return to Kenya, later this month. We were delayed a little, as I (Nathan) contracted coronavirus last month and had to quarantine. It was not a bad case, for which I am thankful, but there were definite symptoms, such as cold-like feelings, and a lot of lethargy. I had a great decrease in energy upon my diagnosis. Those who have also contracted it probably have had similar symptoms. I had to rest for several days and recover. This was one of the major delays, but I thank the Lord I am strong and healthy again.
Please pray for my wife as she is very stressed right now, trying to remember to pack everything, all the school materials, supplies, and making sure we have everything we need. She does a great job at it, but please pray for all of us, that we would do our best, cross off all our to do lists, and be able to get everything done in a timely manner. The weeks before is always the most stressful, but I hope and pray we get it all done.
Please also pray for this new strand of coronavirus called Omicron. It is already in various African countries (southern Africa), but it will probably be just a matter of time before it makes its way across the continent. We are trusting the Lord to keep us safe and healthy during our travels back, and also while we live in Kitale.
There are always adjustments upon our return, so please pray for us upon our return. There are also many things to do upon our arrival to catch up, so I (Nathan) need prayer that I will get all the major items done upon our return.
We wish you each a great upcoming holiday season. This Christmas, may we enjoy our time with friends and family, but never forget the birth of our Lord and Savior. I will close with Matthew 1:23, which says, "Behold, a virgin shall be with child, and shall bring forth a son, and they shall call his name Emmanuel, which being interpreted is, God with us." May God bless you for your heart for missions.
Merry Christmas,
Nathan and Carrie Radford
Contact Info:
Nathan and Carrie Radford
naterad[at]yahoo.com
Furlough Address
1126 Smith Street
Milton, WV 25541
For ministry donations:
Pastor George Sledd, Treasurer of BFM
P.O. Box 471280 | Lake Monroe, FL 32747-1280
or click here to donate to BFM online.
---