Posted on 4Nov CATEGORIES: Mission Sheets Newsletters, PDF Versions Tags:Tags: missions newsletter, News & Reports, pdf newsletter
The Online Edition of November 2019 BFM News & Reports is available at the link below. Read how God is working through the lives of our faithful missionaries and continue to pray for them.
Note: You can click on any headline to view the story on our blog.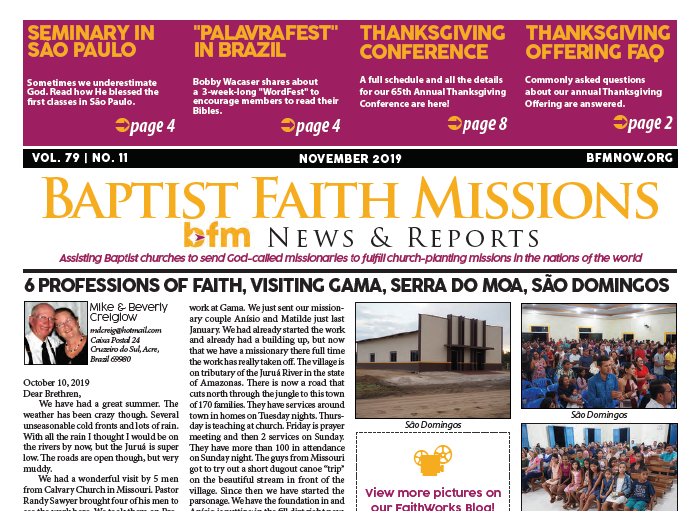 ---