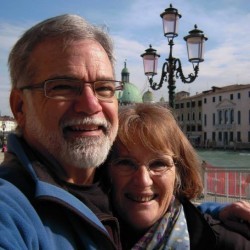 October 10, 2022
Dear Brothers and Sisters,
Judy and I hope this finds you enjoying blessings from the Lord. We are very grateful for what He has done in and around us this month. When the school year begins, our regular activities increase. There are seven regularly scheduled Bible studies that take place apart from regular church services. I lead only four of these. Three of these Bible studies began recently. Judy has children's Bible classes in the city of Campagne sur Arize while the adult study takes place. Meetings in this city began just a few months ago.
Many of you are aware that Bible studies have been a major tool in our ministry here. I was motivated to use this approach years ago through the reference to Paul doing so in the Book of Acts. The Bible studies are informal, but the goal is for people to see from the Holy Scriptures what God says. This is how most of the disciples here have come to Christ. After they trust Christ, they continue to grow as they continue to read, examine and follow His revelation in the inspired written word.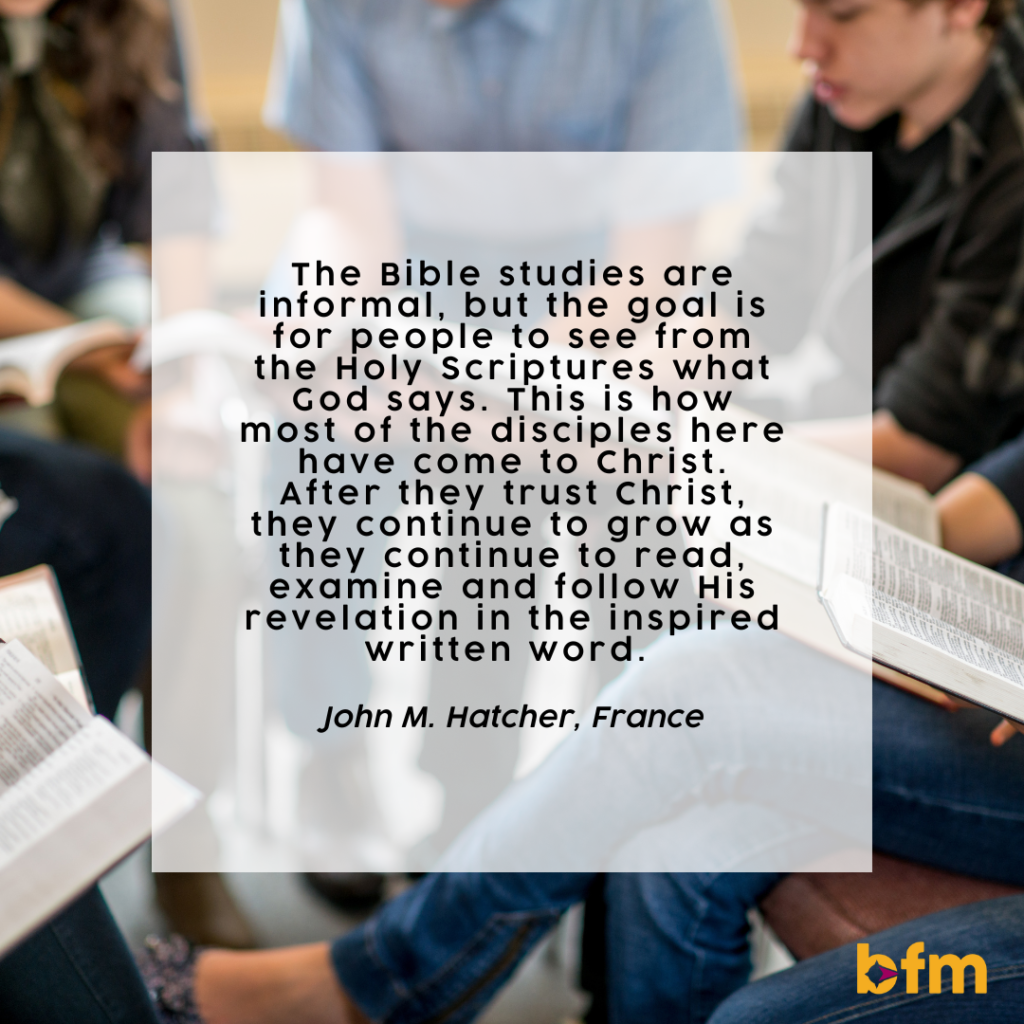 A new Bible study began last Thursday evening in the city of L'Union. We have prayed for an opportunity to start a Bible study in this city for a long time. There were 8 people at the first meeting. Most of the folks have little or no familiarity with the Bible. Besides Judy and me, one or two of the participants profess to be believers. Three of the participants are originally from Iran. Your prayers for these meetings are greatly appreciated. The couple who hosts these meetings in their home are not members of our (or any) church. The lady made a profession of faith as a child and her husband has Muslim origins but makes no profession of faith.
We are also thankful for the blessings of God displayed in the regular church and youth meetings.
God answers prayer. I will close with an interesting answer to prayer shared by a family in our assembly 2 or 3 weeks ago. They and the church along with them have been praying that God would enable them to become acquainted with people from the neighborhood into which they recently moved. Their desire is to share the Good News of Jesus Christ with their neighbors. This summer has been extremely hot and dry. Grass and many plants have died. A fire started in a yard of the neighborhood and through underground dead roots spread into several yards. Neighbors from many homes came out to fight the fires and the Veuillets from our church got to meet many of their neighbors!
Your fellow laborers,
John and Judy
Contact Info:
John & Judy Hatcher
4, rue d'Aspin
31170 Tournefeuille, France
JMHatcher@aol.com
Present USA phone 1-812-416-1033
For ministry donations:
Pastor George Sledd, Treasurer of BFM
P.O. Box 471280 | Lake Monroe, FL 32747-1280
or click here to donate to BFM online.
---